Popular networking platform for professionals, LinkedIn, has announced the rollout of the 'Stories' feature. According to, LinkedIn Stories is not just about posting, they can be used to start conversations. Either with the story creator or someone else in your network.
This is just an additional platform that has chosen to take the Snapchat 'Snaps' route. After Instagram launched Stories, WhatsApp launched Status, Facebook launched Stories, and more recently YouTube launched Shorts.
Advertisement - Continue reading below
LinkedIn Stories has been tested in a couple of countries like Australia, Brazil, Canada, France, the Netherlands, the UAE, and the USA. However, with this launch, it'll be rolled out to members from other countries as time goes on.
The idea of 'Stories' for many platforms that have taken it up, is most likely an engagement strategy. And from the look of it, the strategy seems to be working. It also makes sense that LinkedIn has made it easy to respond to Stories and also forward to other people in your network.
How to Use LinkedIn Stories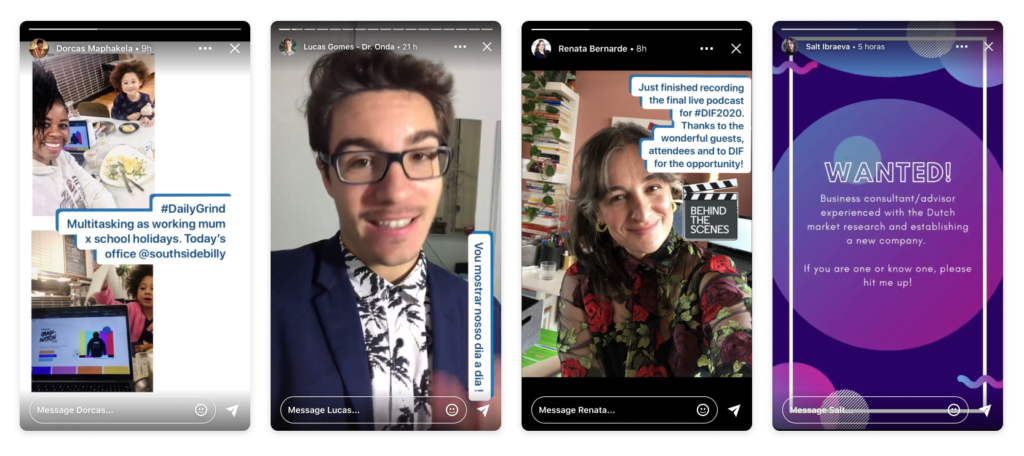 Follow the steps below to post a LinkedIn Story.
Open the LinkedIn app.
Touch the circle with your photo and a plus sign in the upper left corner to open the camera.
Record the video or take the photo directly through the app.
Upload a video (up to 20s) or image.
You can add a sticker and/or text.
Also, mention users with the @ symbol.
Other Updates?
Asides the expansion of LinkedIn Stories, there are a couple of other new updates and integrations that the platform have for users.
Video Chat: LinkedIn has announced integrations with Facebook's BlueJeans, Zoom, and Microsoft Teams. As a result, the platform has added video chat as part of its features. And we think it's long overdue for that.
Recall, Delete, Edit messages: You can now recall, delete, and edit LinkedIn messages. This comes very handily as the rigidity that came with sending 'professional' messages can be a bit relaxed.
Respond with emojis: Like many other platforms, you can now respond to messages on LinkedIn with emojis. This will do a proper job making engagements much easier.
Important to note that if you don't see any of these functions yet in your LinkedIn platform, chances are it hasn't been rolled out in your location.
With many of these updates, including LinkedIn Stories, the platform is obviously interested in increasing its market share and engagement. And we're here for it all.
Advertisement - Continue reading below
What other feature or integration do you think LinkedIn should implement going forward?