The National Identification Number (NIN) is a very important one for Nigerians. It is currently used, among other forms of identification, as a valid proof of ID in many instances. Hence, it's important that the number is accessible and you can check your NIN number on phone.
In this post, we take you through the steps of checking your NIN number via phone using a USSD code. If you're usually stuck in where you need quick access to your NIN, you should read through and adopt this mode.
Advertisement - Continue reading below
---
READ MORE: How to Protect Yourself Against SIM Swapping.
---
Check Your NIN Number On Phone (Via USSD)
To check and retrieve your NIN number using USSD, please follow the steps below:
Dial *346# from the phone number you registered with. It shows you a prompt next.
Press 1 to continue or 2 to cancel.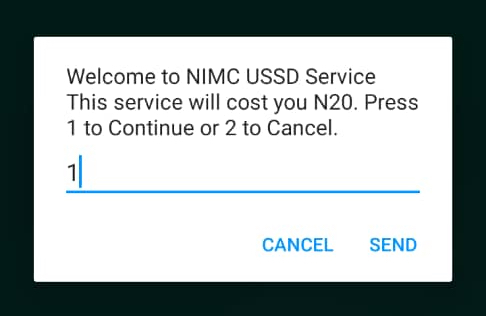 Your NIN is displayed on the screen.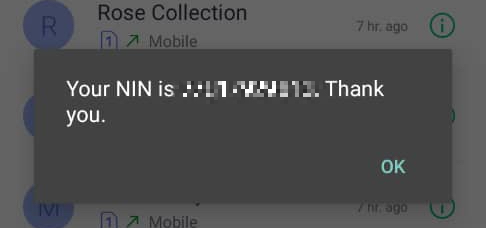 For some people, a couple of questions will be asked. Answer these questions right and your NIN will be displayed.
Using this USSD code to check your NIN number is accessible of users of the four major telecommunications companies – MTN, Globacom, Airtel, and Etisalat. And the cost of using the USSD code (successfully) is N20. This money will be deducted from whatever the current balance of the user is.
It is important to stress using your NIN-registered number. The system will throw in an error (see image below) if you're dialling from a number that is not registered with any number.
As an aside, if you haven't collected your NIN ID card, please see below to know when you'll be eligible for one.
You'd receive an SMS from NIMC with a Batch ID number.
Go to an NIMC collection centre with your NIN Slip and batch number sent to you.
Receive your e-ID card in a sealed envelop.
Do a biometric verification.
Select pin.
Load funds into the cards (if you want) at any UBA branch nationwide.
Let us know via the comments section if you are able to easily check your NIN number on phone. And also what your experience is with the card collection process.
Advertisement - Continue reading below