Booking flights the old way (physically) in Nigeria or anywhere else is a whole lot of stress. Especially as airlines have not gotten their processes to be smooth and easy. Hence, the availability of easier alternatives in important. This is why airlines and third-parties companies have provided platforms to book flights online in Nigeria easily.
This post compiles up to nine platforms that lets you book flights online in Nigeria. These platforms range from the airline websites themselves to third-party aggregators.
Advertisement - Continue reading below
---
ALSO READ: Get a Virtual Dollar Card in Nigeria on These Platforms.
---
Book Flights Online in Nigeria on These Platforms
1. Wakanow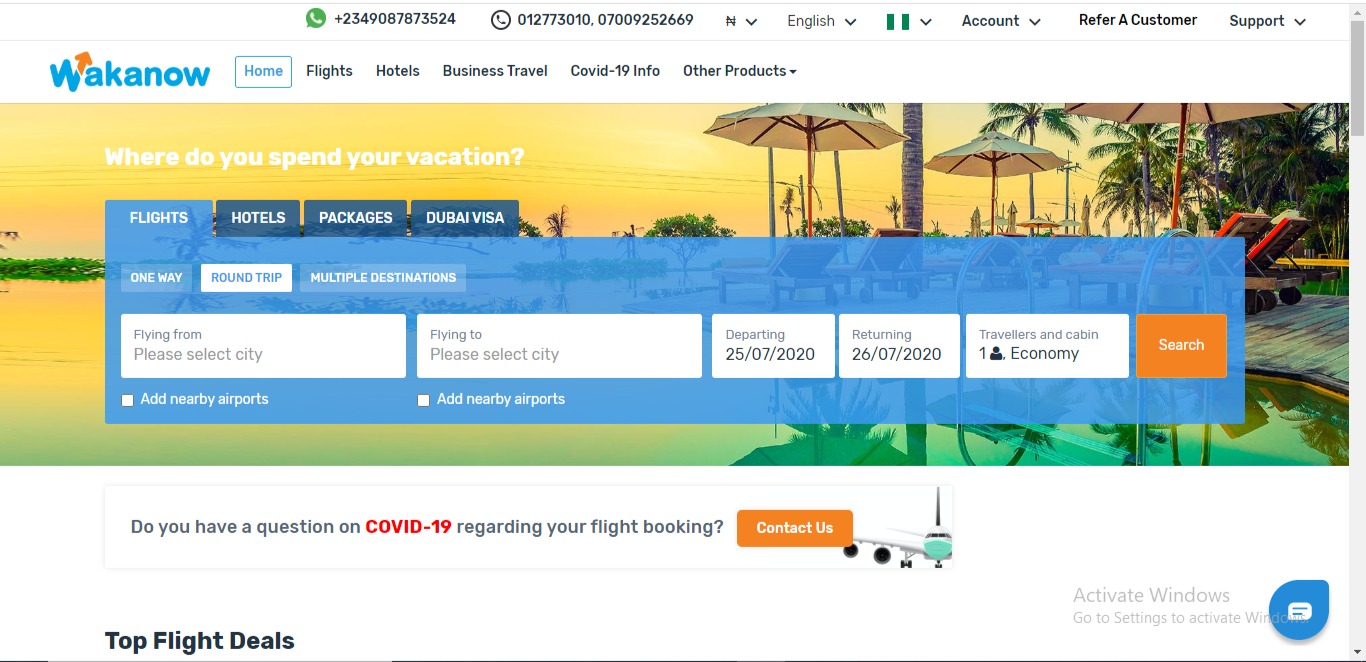 Wakanow is a full-service online travel company that provides a booking portal for cheap and affordable flight services. The platform aggregates flight prices and services from various airlines and presents to the user, alongside the ability to book flights on the platform. The aggregation allows for a comparison between airlines and their prices.
2. Arik Air
Arik Air is a Nigerian airline offering domestic, regional, and international flights. On the Arik Air platform, you can book flights to and from Nigeria & West Africa. The platform provides a straightforward and easy-to-use interface for booking flights, managing bookings, and online check-in. Along with online payment options.
3. Travelstart
With Travelstart, you can search and book cheap return, one-way, or multi-city flights. The platform features a couple of cheap deals and exclusive product offerings. They also provide travel news for users. The platform, like Wakanow, allows users to compare flight prices and choose the best option for them.
Advertisement - Continue reading below
4. Flyairpeace
Air Peace, a Nigerian private airline, also allow users to book and manage their flights online. They have even gone a notch higher to provide a mobile app that can be used to book flights and manage other transactions on the platform. On both platforms (website and mobile app), there are flexible electronic payment options available to users.
5. Alternative Airlines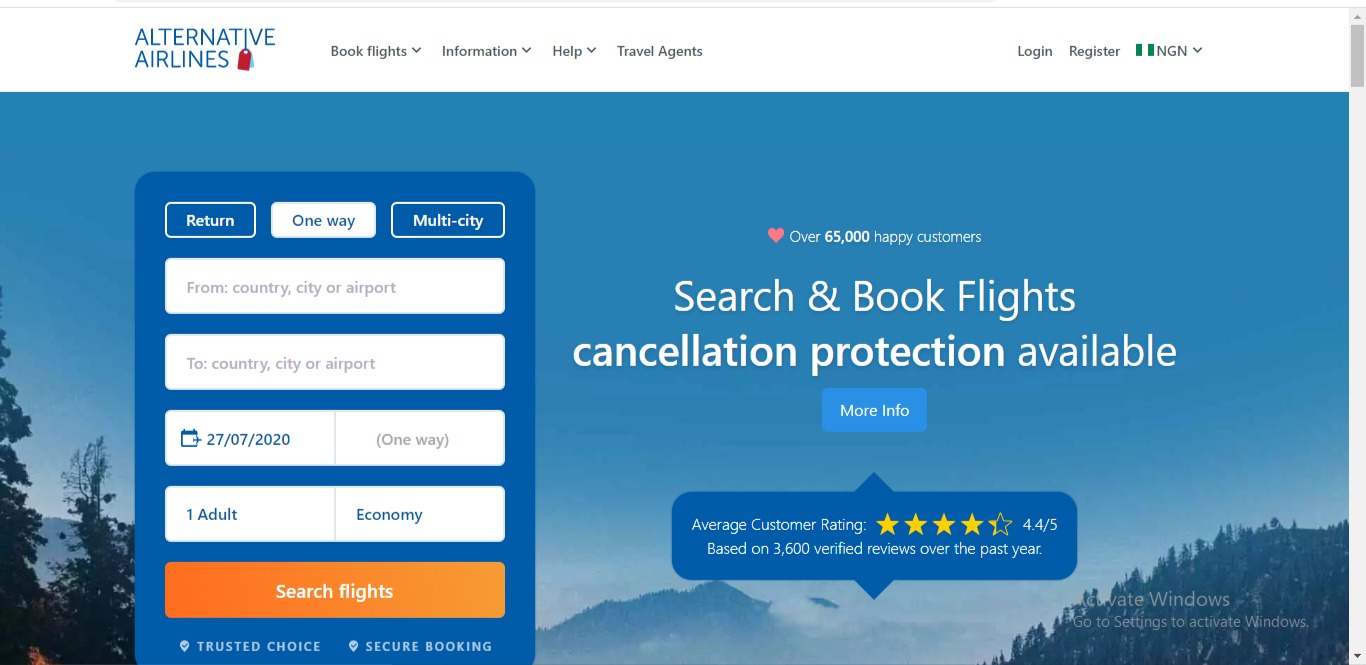 This platform allows airline customers to search and book flights online. One standout feature of Alternative airlines is their cancellation protection that protects against illness, emergency, and other unforeseen circumstances. There are over 25 payment methods available on this platform.
Visit Alternative Airlines website
6. Dana Air
Dana Air provides a couple of online solutions to booking flight tickets. This includes website and Whatsapp. You can book a flight by just texting the official Whatsapp number for the airline. These modes of booking also support flight rescheduling, online check-in, and more.
7. Konga Travel
On Konga Travel, you can discover and book local and international flights from Nigeria. The travel agent platform also provides flight deals and holiday packages to various destinations for users, which usually come at a reduced price. You can compare offers, airlines, and prices on the Konga platform.
Advertisement - Continue reading below
8. Fly Nigeria
Fly Nigeria lets you be your own travel agent by providing a simple search and book platform for flights. This platform has a "Flexible Travel Dates" option that allows users to change the date of flight up to 24 hours prior to departure without paying airline penalties and rebooking fees.
9. Max Air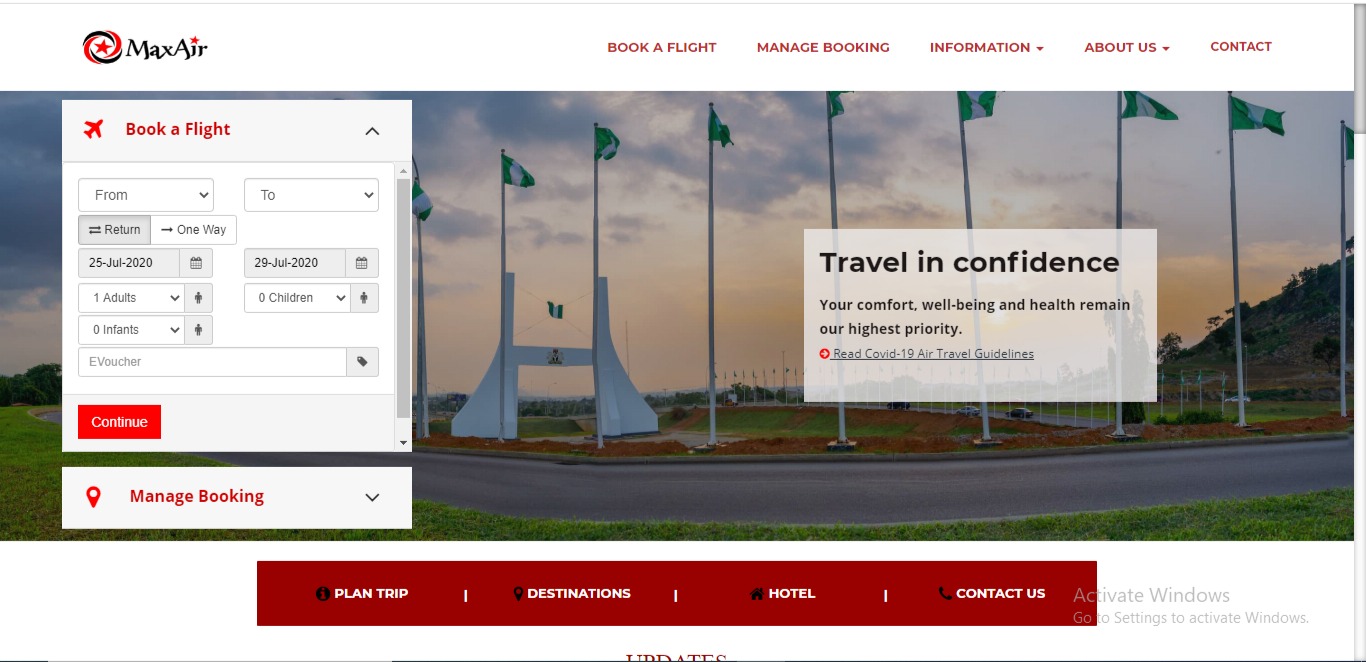 Max Air makes travel experience easier for customers by allowing flight bookings, check-ins, and booking management via a website and a mobile app. On these platforms, you can view and print your ticket, change booking, and select seat preference.
Those are 9 online platforms that allow you to book flights online in Nigeria. It'd be great to know which one is your go-to and how your booking experience has been with others.