If you have every been restricted from paying for goods or services on certain websites because you didn't have a dollar card, you will know just how important it is. Especially if not having that product or service can have an adverse effect. Well, this is nothing a virtual dollar card can't solve.
But first, let's go through through what a virtual dollar card is.
Advertisement - Continue reading below
What is a Virtual Dollar Card?
A Virtual Dollar Card is a non-physical (hence, "virtual"), dollar-denominated debit card. These forms of debit cards are mostly designed for online payments. And not for anything that requires physical handling like withdrawal of cash.
The details of the virtual card, which will be required to make online payments, would most likely be found on the platform used to create it. The card can be used to make payments for services like Netflix, Facebook Ads, e.t.c
A number of platforms in Nigeria let Nigerians create a virtual card for such purposes. We will be taking a look at some of these platforms. Read through.
6 Platforms to Get a Virtual Dollar Card in Nigeria
1. ALAT
ALAT is a fully digital bank by Nigeria's commercial bank, Wema Bank. It was launched in 2017. With ALAT, users can open an account and manage their money without ever going to a branch. The app also gives access to group and personal savings and other features like a free debit card.
How to Access Virtual Dollar Card on ALAT
Log in to ALAT on Mobile or Web.
Tap on "Cards" on the main menu.
Click on "ALAT Dollar Card".
"Create a New Card"
Fill in all required information to proceed.
2. Barter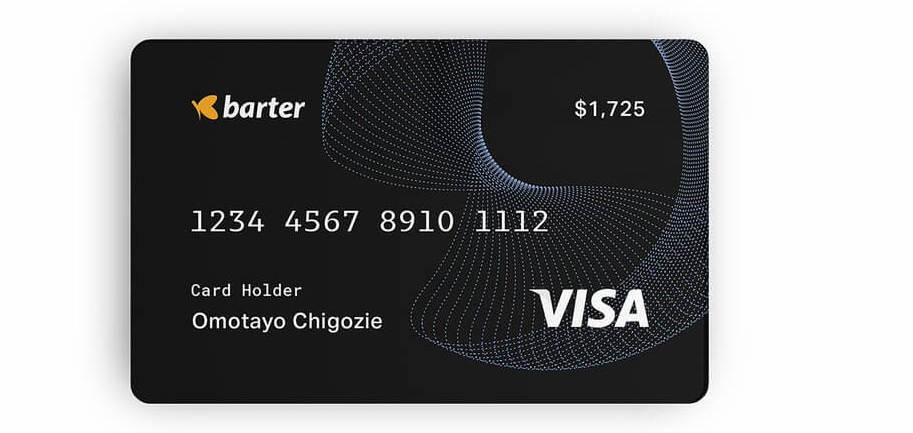 This is a Flutterwave product. With Barter, you can send and receive money globally and also create virtual cards that work anywhere online. You can also pay bills and do much more on Barter.
How to Get Your Virtual Dollar Card on Barter
Download the Barter mobile app and sign up.
Complete the KYC and verification stage.
Add money to your Barter account.
Tap on "Create new card".
Create either a multi-functional or a platform-specific card.
Fund your Dollar card.
3. Wallet
Wallet lets small and medium businesses create a current account. They also cater to individual users. The mobile app has quite a number of useful features like quick account statements, virtual and physical cards, and more.
Advertisement - Continue reading below
How to Get a Virtual Dollar Card on Wallet
Download the Wallet Mobile App and open an account.
Tap on "Cards".
Tap on "Create your card…"
Then proceed to fund your dollar card.
4. Eyowo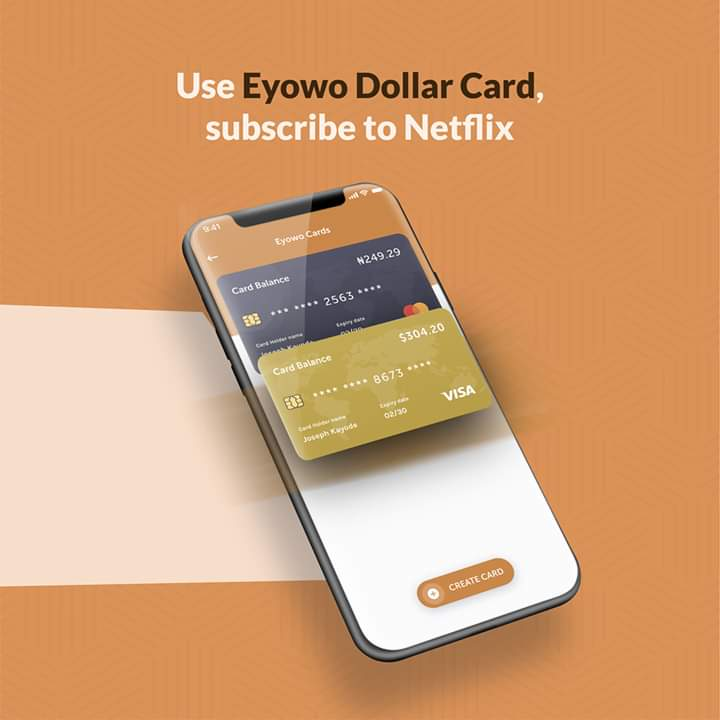 With a phone number, you can have access to Eyowo's simple, modern, and reliable financial services. You can spend, send, receive, save, and borrow money on the platform.
Steps to Getting a Virtual Dollar Card on Eyowo
Log in to the Eyowo mobile app.
Tap on "More" from the dashboard.
Tap on "Eyowo dollar cards".
Choose "Create Card" at the bottom of the screen.
Fund your card to start using.
5. Eversend
Eversend calls itself a Neobank for Africans. It is a mobile-only banking alternative. With the platform, you can exchange, save, and send money instantly – within and beyond Africa.
Get Dollar Card on Eversend
Login to the Eversend mobile app.
Tap Cards at the bottom of the app on the homepage.
Tap on "Create New Card".
Enter the amount you would like the card to hold. The minimum amount required to create a card is $5.
Enter your PIN to confirm the transaction.
Use the "Add money" feature to fund the card.
6. SpectroCard
SpectroCard is a virtual prepaid MasterCard platform. They let users create virtual MasterCard cards including Dollar cards.
How to Get a Virtual Dollar Card on SpectroCard
Create an account with SpectroCard.
Verify your account via email.
Update your account with your information.
Fund your account.
Create card.
With these platforms, Nigerians can pay for products and services easily from platforms or vendors around the world.
Let us know if there are any other platforms on which Nigerians can create a virtual dollar card.