Roku TV OS doesn't have a Facebook App or Channel unlike other streaming services such as Netflix, Youtube, HBO, Hulu etc. While Facebook isn't strictly speaking a fully-blown streaming platform, it has a lot of video content from various pages and more recently Facebook Watch, its on-demand video streaming service-ish.
However, Roku TV OS now supports Apple's AirPlay 2 which allows you to cast music and videos from your iPhone/iPad on the TV screen. That means you can play Facebook videos from your Facebook App on the iPhone or iPad and then use AirPlay to play it on the Tele. Now you need to enable AirPlay and Homekit on your Roku TV or streaming device first. You also need the Roku TV and your iPhone connected to the same WiFi network.
Advertisement - Continue reading below
After you enable Airplay on your Roku TV or streaming device, you'll need to allow Facebook app to access the "local network" under permissions. Your iPhone will ask you to allow this permission when you attempt to cast a video to the big screen. Your Roku TV should now be available among devices to Airplay to. After that tap on the Square Cast icon on the top right of the video to play it on the screen. That's it.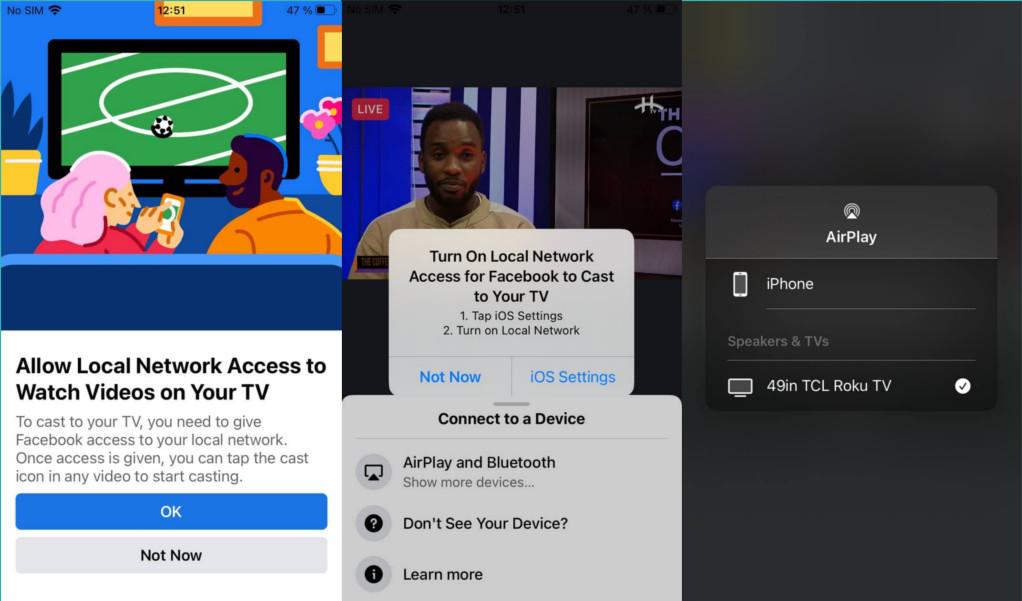 However, the feature doesn't work smoothly. When I played some Facebook videos to my TCL Roku TV, I noticed the video kept going off as soon as the iPhone locked. Only audio would play with the iPhone display turned off. So you must keep the screen on while playing Facebook videos on the phone.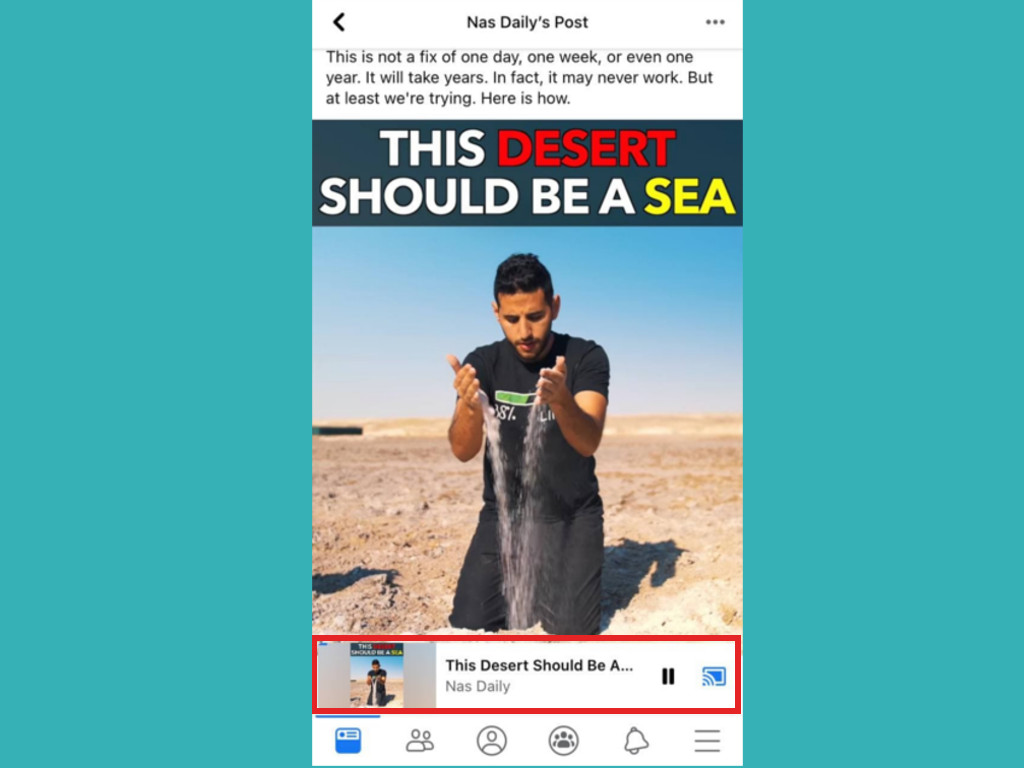 If you want to play Facebook Videos from your Android phone, instead of Airplay, you'll use Miracast instead. Essentially, Miracast enables you to screen mirror your entire phone to your Roku TV. Miracast is fully supported on Roku TV OS. This isn't most ideal since you can't multi-task with your phone while the video is playing on the Tele. The ideal solution is to connect a Chromecast-enabled device such as Google Chromecast, Mi Box S, Walmart Onn etc to your Roku TV via HDMI.
Here's our Youtube video tutorial on how you can watch Facebook videos on your Roku TV using your Android phone or iPhone.
If you have any comments or questions following this tutorial, let us know in the comments below.
Advertisement - Continue reading below