You can use your iPhone for many things. These include using it as a magnifier, photo editor, screen recorder, and a lot more. You probably didn't also know that you can measure dimensions with your iPhone. Well, you're about to see how to do that.
If you have objects around you and are curious to know what the dimensions are, the Measure app and your iPhone camera can help you out. The app uses Augmented Reality (AR) to achieve this. To get the best measurements, you should use the Measure app on well-defined objects located 0.5 to 3 meters (2 to 10 feet) from your iPhone.
Advertisement - Continue reading below
You should also know that the measurements you get with this app are approximate. Also, the Measure app is a systems app, hence, pre-installed on your iPhone. However, if it's not, you can head over to the App Store to download the app.
In this post, we'll be showing you how to measure dimensions with the Measure app on your iPhone. Read through.
---
READ MORE: A Cool Trick to Quickly Take Screenshots on iPhone.
---
Measure Dimensions With iPhone
Follow the steps below to measure the dimensions of various objects around you with your iPhone.
Open the Measure app on your iPhone.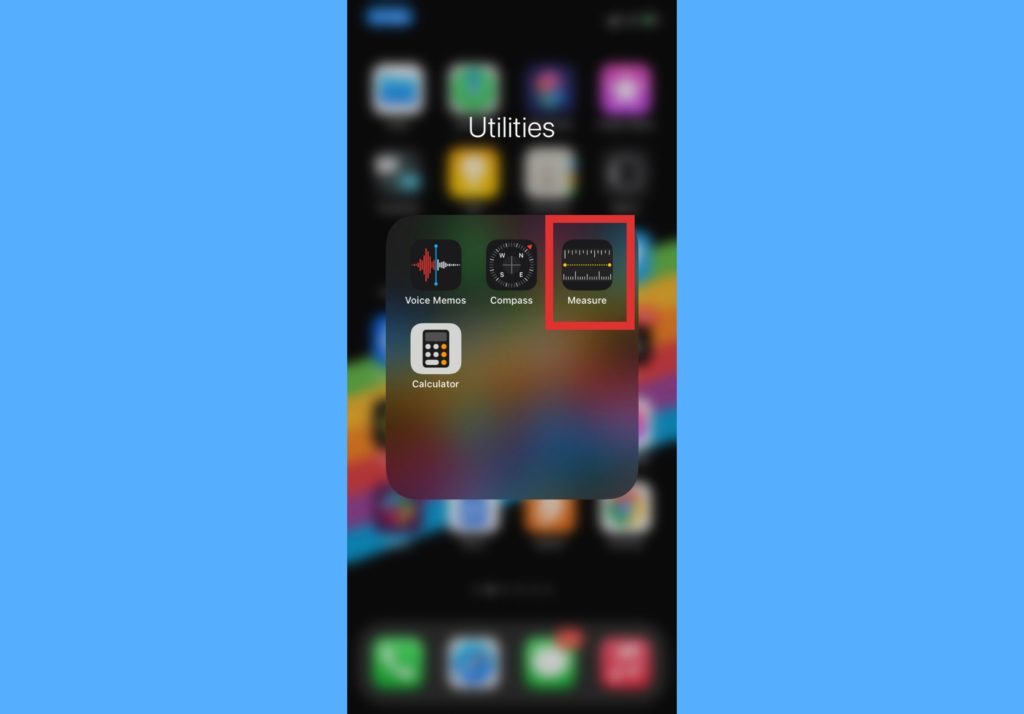 Use your iPhone camera to slowly scan nearby objects and position your iPhone such that the object you intend to measure appears on the screen.
If it's a rectangular object, your iPhone can detect the edges and you'd see a white box frame surround the object.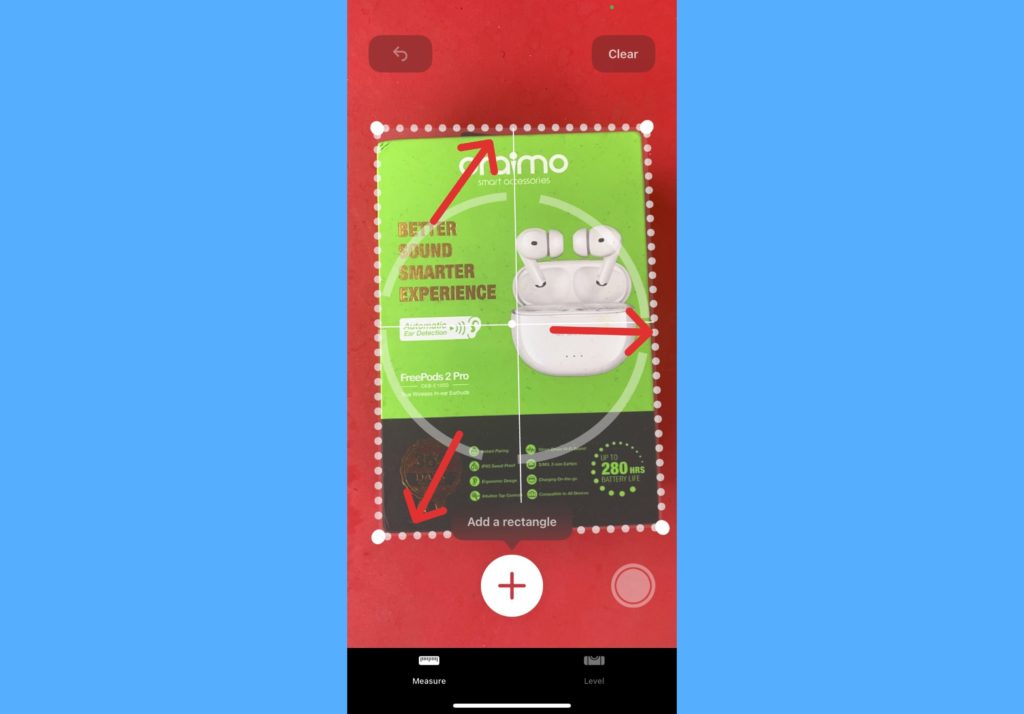 Tap the box to see the dimensions.
If it's not a rectangular object, take a manual measurement by aligning the dot at the center of the screen to the point where you want the measurement to start, then tap +.
Slowly move the iPhone to the end point and tap the + button again to see the measured length.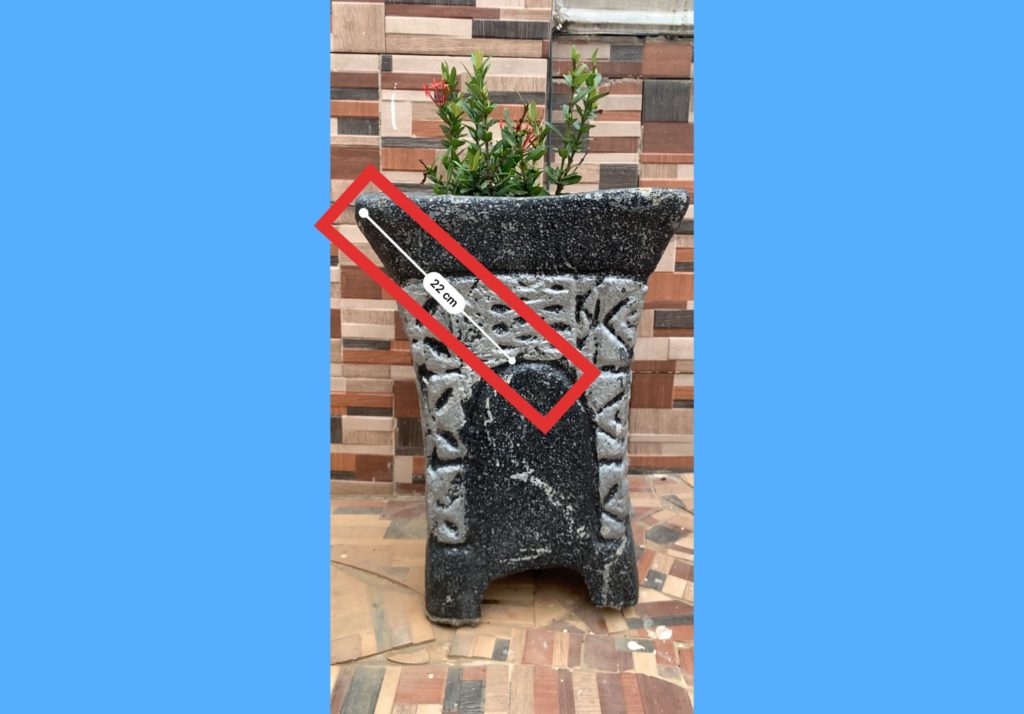 Tap the camera shutter icon on your screen to take a photo of your measurement for future reference.
Measuring objects around you never got easier. We'd however advise that you do not use these measurements if the purpose for them does not allow for slight errors or discrepancies in the results. Because they are approximate, there's bound to be a very slight discrepancy in the dimensions.
Drop your comments below if you need further help or clarity with figuring out how to measure dimensions with your iPhone. Always happy to help out.
Advertisement - Continue reading below