As smartphones keep evolving, so do the different ways that we keep them charged. Smartphone charging cables come in various sizes, colors and connectors along with their respective charging bricks. You must understand your phone model to know the charging cable you need.
Smartphones are categorized in mostly two camps; Apple's iPhone with its unique lightning port and Google Android-powered smartphones such as those from Samsung, Huawei, Xiaomi, Google, Oppo, Oneplus etc. In the latter camp, variety and choice is the name is the game. In this camp, there are basically two common ports; the older and soon defunct Micro USB port and the newer modern USB type C or USB-C port.
Advertisement - Continue reading below
If you're like me, I belong to both camps just because I have to. But most people either own an iPhone or any of the Android-powered smartphones. There's been a push by vendors and regulators to have a single charging port on all smartphones. This would be USB-C. But Apple has been reluctant even with regulatory pressure from the EU. In Apple's defense however, we might soon not need charging cables at all. With wireless charging gaining mainstream, soon, your phone will ship without any port relying instead on Qi-certified wireless chargers instead.
iPhone charging cables
Until Apple ships a portless iPhone as many have long speculated, you'll need two kinds of charging cables; USB-A to lightning cable and USB-C to lightning cable. For both cables, one end that enters into your iPhone is lightning interface. The other end — USB-A or USB-C — determines if the cable is fast-charging or standard charging.
USB-A to lightning cable is the standard cable that has shipped with the iPhone since 2012 with the release of the iPhone 5. This cable came in the box along with a standard USB-A 5W charging brick until the iPhone 12. It plugs into standard rectangular-shaped USB-A port wall charger pumping out maximum of 10W for your iPhone.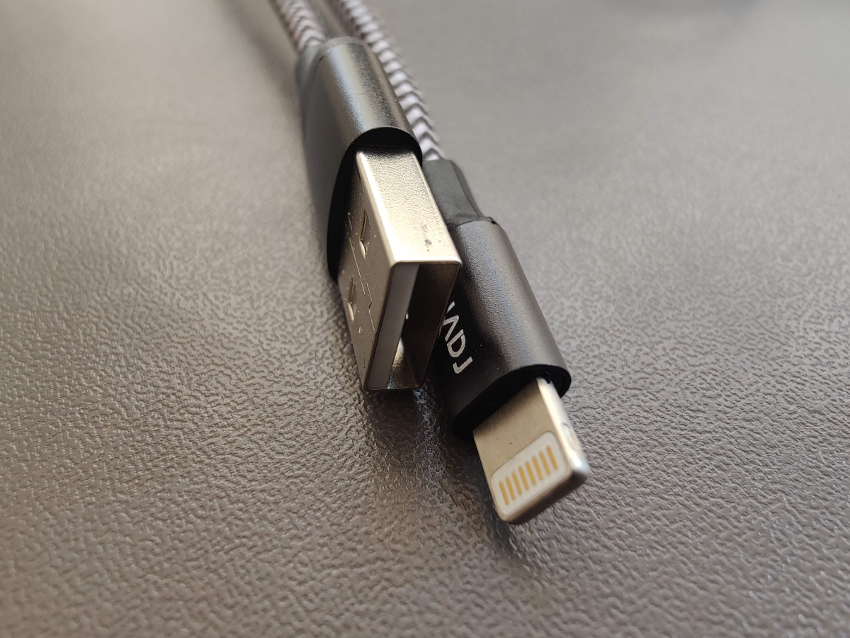 Apple still sells the USB-A to lightning cable on its website at $19. This cable can charge any iPhone right from the iPhone 5 to the latest model the iPhone 13. But you can get better deals with third party MFI-certified alternatives on amazon such as;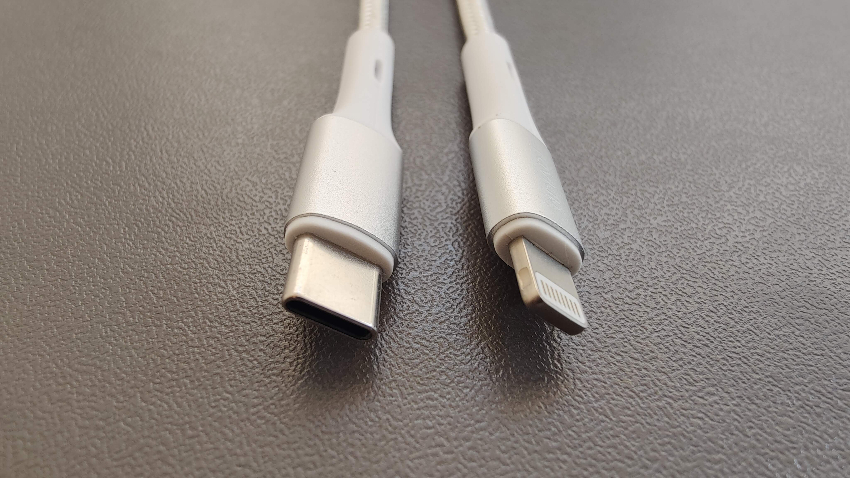 The USB-C to lightning cable brings faster charging thanks to the newer USB-C standard. USB-C is an oval-shaped port or interface that's now being preferred by smartphone vendors over the bigger rectangular USB-A connector. The USB-C to lightning cable plugs into a USB-C charger pumping out upto 20W of power to your iPhone. This cable comes in the box with the iPhone 12 and later and is sold for $19 on Apple's website but you can also get several options from different vendors on amazon;
Android charging cables
Android-powered phones include Google Pixel, Samsung Galaxy phone, Xiaomi Mi or Redmi phone, Oppo, Oneplus, Realme, Tecno, Infinix, Nokia among other brands. Older Android phones used a Micro USB port which allowed a Micro USB cable to enter only one way. Today, the oval-shaped USB Type C or USB-C is quickly replacing the Micro USB port bringing with it several benefits such as reversible connection, faster data transfer and charging.
Advertisement - Continue reading below
In this camp, you have the USB-A to Micro USB cable, USB-A to USB-C and USB-C to USB-C cable.
USB-A to Micro USB cables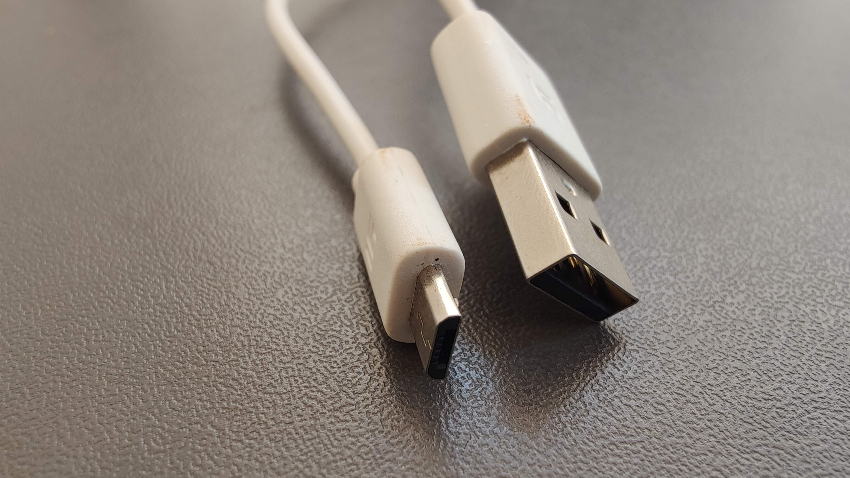 The USB-A to Micro USB cable is the most ubiquitous cable out there not only for charging older android phones, but most things powered through USB such as smart security cameras, power banks, wireless speakers, headphones, TWS earbuds etc. Typically these cables along with a companion standard USB wall charger push 5-10W of power. However, Fast-charging USB-A to Micro USB cables support between 2-3A and can pump upto 18W with a companion Quick Charge 3.0 charger. Here are some options for USB-A to Micro-USB cables on amazon.
USB-A to USB-C cables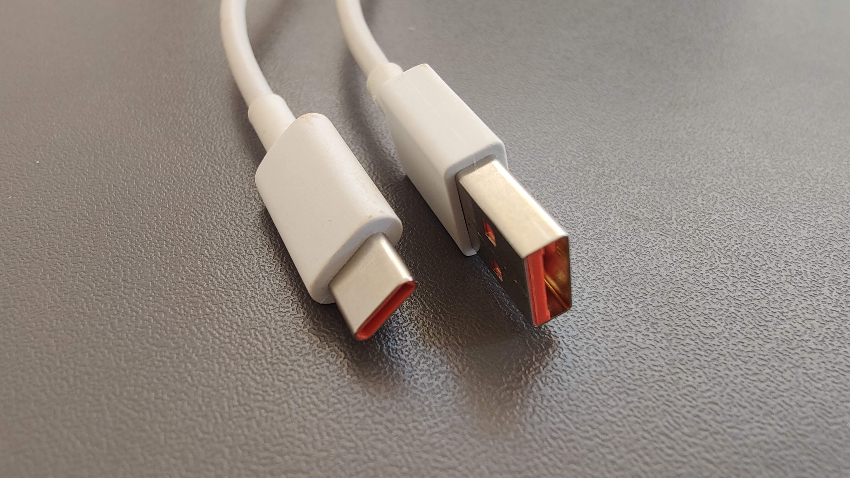 However, the new king of the hill now is the USB-A to USB-C cable. Most android-powered phones launched in the last two years have a USB-C port instead of Micro-USB. Nowadays even Bluetooth headphones, speakers, TWS earbuds, tablets are switching to USB-C port. Paired with a Quick Charge 3.0 fast-charging brick, you can get up to 36W with this cable. My Xiaomi Redmi Note 10 for instance comes with this cable and a 33W USB charger. Here are some options for USB-A to USB-C cables on amazon.
USB-C to USB-C cables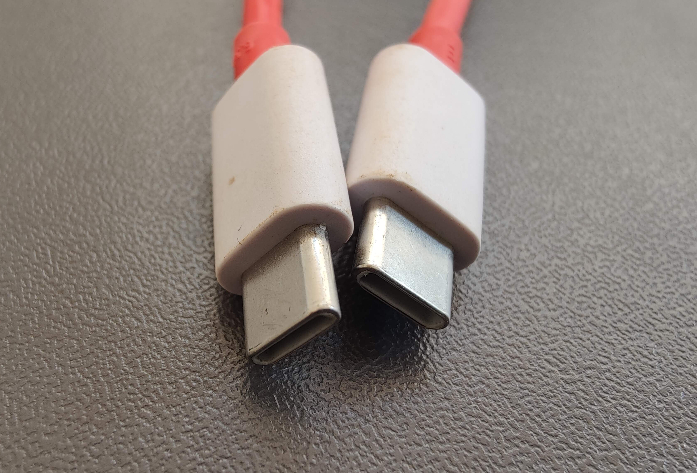 The real champ however, is USB-C to USB-C cable. This cable mostly ships with premium flagship devices that also come with a USB-C charging brick supporting USB-C Power Delivery 3.0. USB-PD is capable of delivering upto a whooping 240W with the latest update. This cable and companion brick typically pumps between 45-120W. My Oneplus 9 for instance comes with a USB-C to USB-C cable and 65W charging brick. I get to full charge is about half an hour. Xiaomi's latest Mi 11T Pro is supports upto 120W charging the phone in just about 17 minutes. Here are some options for USB-C to USB-C cables on amazon.
So there you have; smartphone charging cable guide. You probably want to have one of each kind depending on the variety of devices you own.