Oraimo has finally launched the Freepods 3 in Nigeria. The new earbud is coming in to succeed the Oraimo Freepods 2 that was unveiled early this year. In an earlier article, we talked about how Oraimo is vying for the top position in the gadgets market in Nigeria with top-quality accessories. But most importantly, the brand is doing quite well in the TWS earbud department. Oraimo has released a couple of decent TWS earbuds in Nigeria, in recent times, including the Freepods 2 and the Freepods 2 Pro.
Although its earbuds are quite popular amongst gadget consumers – largely because they are budget-friendly – they, however, fell short in certain areas, lacking major features like active noise cancellation (ANC), base mode, and transparency mode. The new Freepods 3 is coming in to correct all of these. It features 'Environmental Noise Cancellation', Awareness mode, and Bass mode. Let's take a look at the full specifications, price, and where/how to buy this in Nigeria.
Advertisement - Continue reading below
Oraimo Freepods 3: Spec Sheet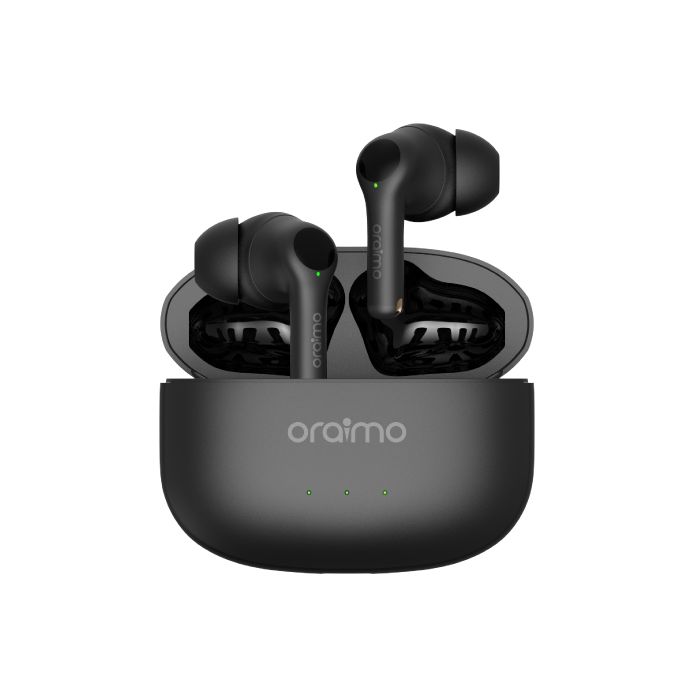 | | |
| --- | --- |
| BT Version | V5.2 |
| Bass Mode | 13mm high sensitive drivers |
| Wireless Range | 10m / 33ft |
| USB Type | USB-C |
| Automatic Ear Detection | Not known |
| Noise Cancellation | Yes |
| Water Resistance | IPX5 |
| Standby Time | Up to 28 hours |
| Play Time | Up to 8 hours of playtime |
| Wireless Charging | No |
| Price | N13,300 |
Related Article: Oraimo Freepods 2 Earbuds: Specs, Features, and Price in Nigeria
Bass Mode/Awareness Mode
Oraimo calls this the One pair, Two fits. Oraimo designed the Freepods 3 to be usable with the silicon tips in or with the silicon tips out. When you have the silicon tips in, you will get the bass mode which helps you cut out all external noise when you are in public (Gym, train station, public bus, etc.). And when you have the silicon tips out, you will get the awareness mode. This mode lets you hear ambient noise
Oraimo has improved the quality of its earbuds in the battery department, significantly. The new Freepods 3 will give you up to 8-hours of playtime. This is double what your get on the Freepods 2 Pro released months ago. You get up to 28-hours standby time with the new Freepods 3 charging case. That said, one feature we still haven't seen is a dedicated Oraimo Freepods companion app for our smartphones. So, we can't play around with the controls or personalize the sound from the earbud.
Price and Availability
The original price of the Oraimo Freepods 3 earbud in Nigeria is N19,900 ($35), however, it is currently selling for a discounted price of N13,300 ($23), and is available on Oraimo's official eShop page and on Oraimo's Jumia page.