Because of targeted attacks on some Youtube channels, Google, for some time now, has been trying out different ways to de-weaponize the dislike button on its video streaming platform, Youtube. Google said it heard directly from smaller creators and those just getting started that they are unfairly targeted by this behavior. And according to Google, its experiment confirmed that this does occur at a higher proportion on smaller channels.
This led Google to remove dislike counts on Youtube for content consumers but still retain the ability to tap the dislike button. And while Youtube users can no longer see dislike counts for Youtube videos, creators will, however, still have access to the precise dislike count in YouTube Studio.
Advertisement - Continue reading below
If you want to keep seeing the dislike counts on Youtube videos, there's an extension to help you do just that. The Return YouTube Dislike extension is available to Chrome, Opera, Edge, and Firefox web browsers, and makes it possible for users to restore the YouTube dislike count to the videos they watch. 
Related: Here's a Summary of YouTube's Updated Terms of Service
How to Use The Return YouTube Dislike Extension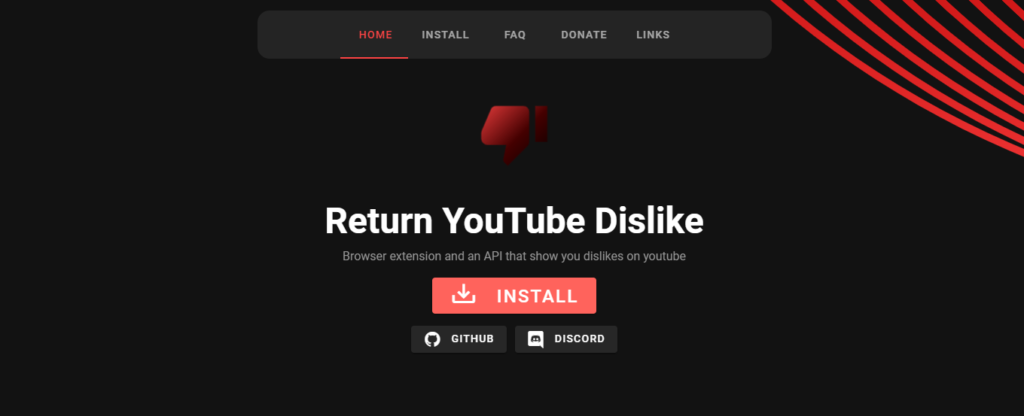 First, visit the Return YouTube Dislike Extension website and tap Install. If you use the Google Chrome browser, you can just go straight to the Chrome web store and search for the Return YouTube Dislike Extension and add it to your browser.
Then, select the browser you'd like to install the extension on (Chrome, Firefox, Brave, Opera, and Microsoft Edge).
You'll then be redirected to the Google Chrome Web Store.
Finally, tap the Add to Chrome button.
While some have argued that Google is removing a highly useful feature for determining fraudulent, false, and clickbait videos, Google says because the count is no longer visible to users, they found that users were less likely to target a video's dislike button just to drive up the count. Finally, We don't know how long this extension will be available for – if Google will find a way around it. But in the meantime, enjoy it.