This year 2021, Samsung held five separate events, launching devices in different categories over these events. The first event was held in January. At this event, Samsung Unveiled the Galaxy S21 series which includes the standard Galaxy S21, S21 Plus and the premium S21 Ultra smartphone. Launched alongside the Galaxy S21 series was the Galaxy Buds Pro earbuds and Samsung SmartTag object tracker. The next event – in March – saw the unveiling of the latest iteration in the budget-friendly Galaxy A series.
Another major event was held in August where Samsung unveiled devices in the Galaxy Flip, Galaxy Fold, Galaxy smartwatches, and Galaxy Smart buds. We also saw the unveiling of the Galaxy Z Flip 3 Bespoke Edition. And now that we can confirm that there are no plans by Samsung to host any other Unpacked event this year, here's a list of the devices unveiled by Samsung in 2021.
Advertisement - Continue reading below
Galaxy S21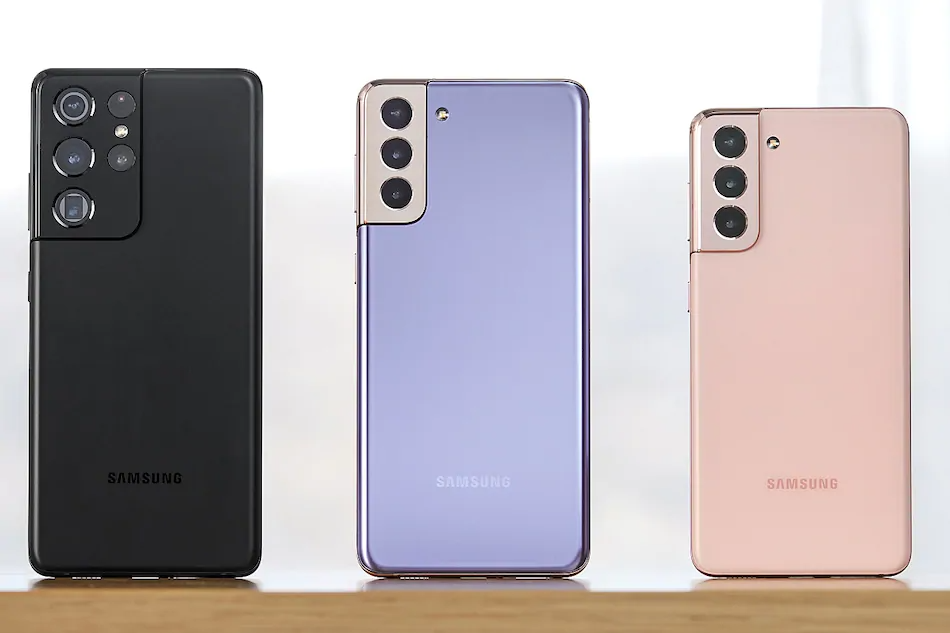 The new S21 series features three new devices include the basic Samsung Galaxy S21, the Galaxy S21 Plus, and the premium Galaxy S21 Ultra. And surprisingly, this new device is slightly cheaper than its predecessor, the Galaxy S20. Also, for the first time on Samsung Galaxy smartphones, the Galaxy S21 didn't come with a headphone jack or a charging brick.
OS: Android 11 with One UI 3
DISPLAY: 6.2 inches (2400 x 1080)
PROCESSOR: Snapdragon 888
RAM: 8GB
STORAGE: 128GB, 256GB
REAR CAMERAS: 12MP wide (f/1.8), 12MP ultra-wide (f/2.2), 64MP telephoto (f/2.0)
FRONT CAMERA: 10MP
BATTERY: 4,000 mAh
Price: Starting at N320,000 ($799)
Galaxy Z Fold 3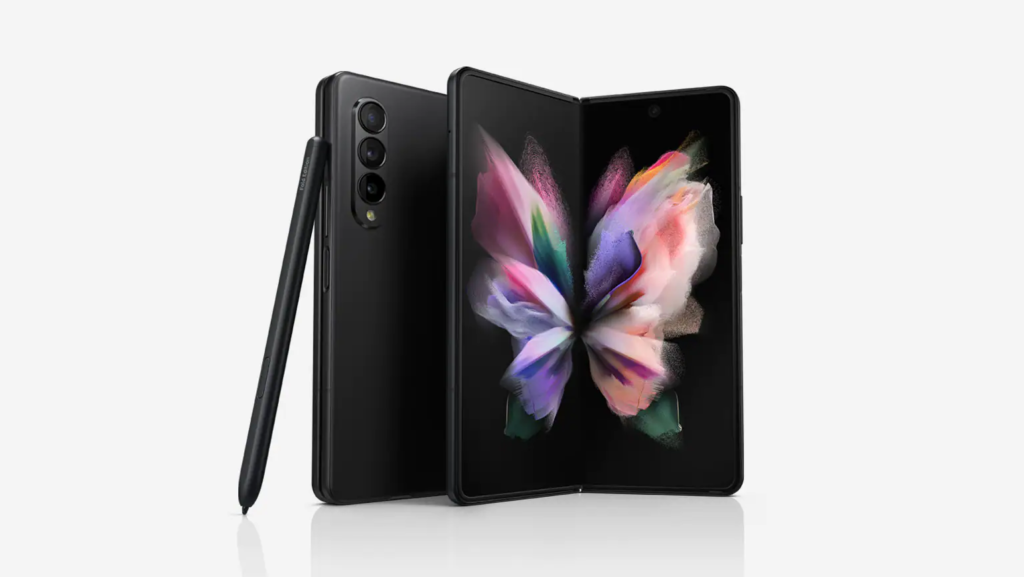 Samsung – without a doubt – dominates the foldable smartphones category. And the Galaxy Z Fold 3 proves why it is that dominant in that space. It comes with an under display camera, an S Pen, an IPX8 Water Resistance rating, and the One UI 3.
Display: Folded – 6.2′-inches 2268 x 832 pixels dynamic AMOLED 2X Infinity-O display. Unfolded – 7.6-inches 2208 x 1768 pixels Dynamic AMOLED 2X (22.5:18) Infinity Flex Display.
Selfie Camera: Folded – 10MP Selfie Camera | Unfolded – 4MP Under Display Selfie Camera
Rear Camera: 12MP Ultra Wide + 12MP Wide-angle + 12MP Telephoto
Processor: Octo-core snapdragon 888 processor
OS: Android 10
Battery: 4,400mAh battery capacity
Storage: 12GB RAM with 512GB / 256GB internal storage
Price: $1799
The Galaxy Z Flip 3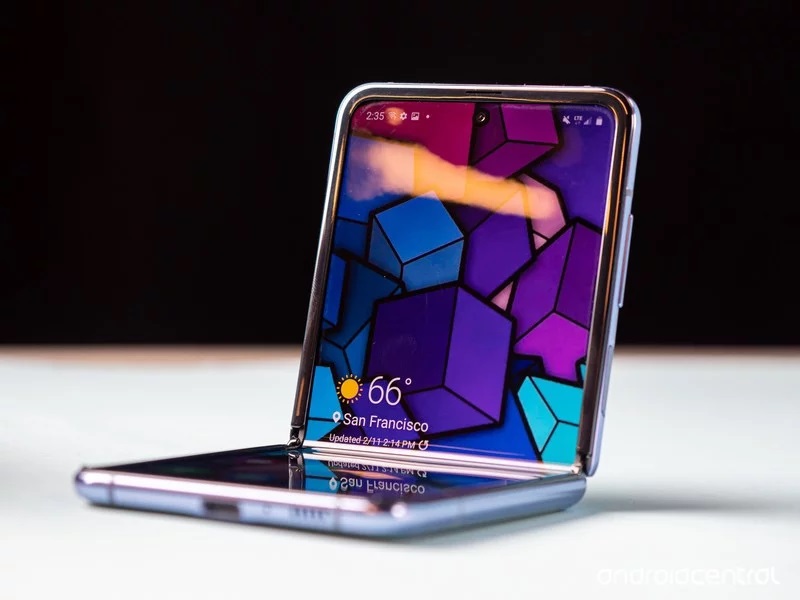 The Galaxy Z Flip 3 has received a lot of positive feed backs since it was launched months ago. Users have said handling and using it is seamless. Itg can easily be flipped open with your wrist one-handed. Also, the outside screen can be used when it's closed.
Display size: Internal: 6.7-inch FHD+ Dynamic AMOLED; 2,640×1,080 pixels. External: 1.9-inch AMOLED; 512×260 pixels
Camera: 12-megapixel (wide), 12-megapixel (ultrawide)
Front-facing Camera: 10-megapixel
Processor: Qualcomm Snapdragon 888
Internal Storage: 128GB/256GB
RAM: 8GB
Battery: 3,300 mAh
Finger print: Left side
Headphone Jack: No
Price: $1,000 (128GB), $1,050 (256GB)
Galaxy Z Flip 3 Bespoke Edition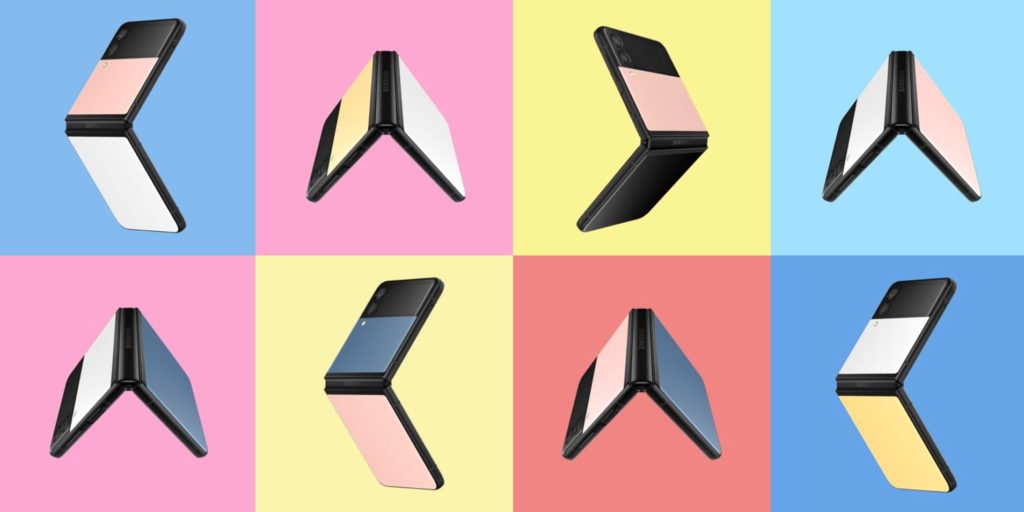 When Samsung unveiled the Galaxy Z Flip 3, it only came in four colors: Cream, Lavender, Phantom Black, Green. If you are a fan of the Z Flip but none of the colors released aren't appealing enough, Samsung has got something for you – the Samsung Galaxy Z Flip 3 Bespoke Edition. This Bespoke Edition is a version of the Galaxy Z Flip 3 foldable smartphone that you can customize in a variety of colors.
Ordering is exclusive to Samsung's official website. And it starts from $1,099.
Samsung SmartTag+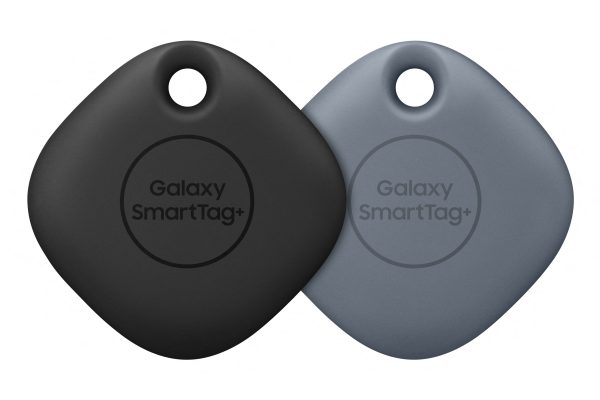 If you know how difficult it can be to find missing keys and wallets, you would understand the importance of a SmartTag. The Samsung Galaxy SmartTag+ is a smart device for locating lost objects. The SmartTag+ is coming in as an upgrade to the SmartTag. The SmartTag+ comes with both BLE and UWB (Ultra Wide Band) technology which aids in pinpointing missing items with great precision and can detect Bluetooth range up to 120 meters. This SmartTag+ sells for $39 for a single unit and $64.99 for a two-unit pack.
Advertisement - Continue reading below
Samsung Watch 4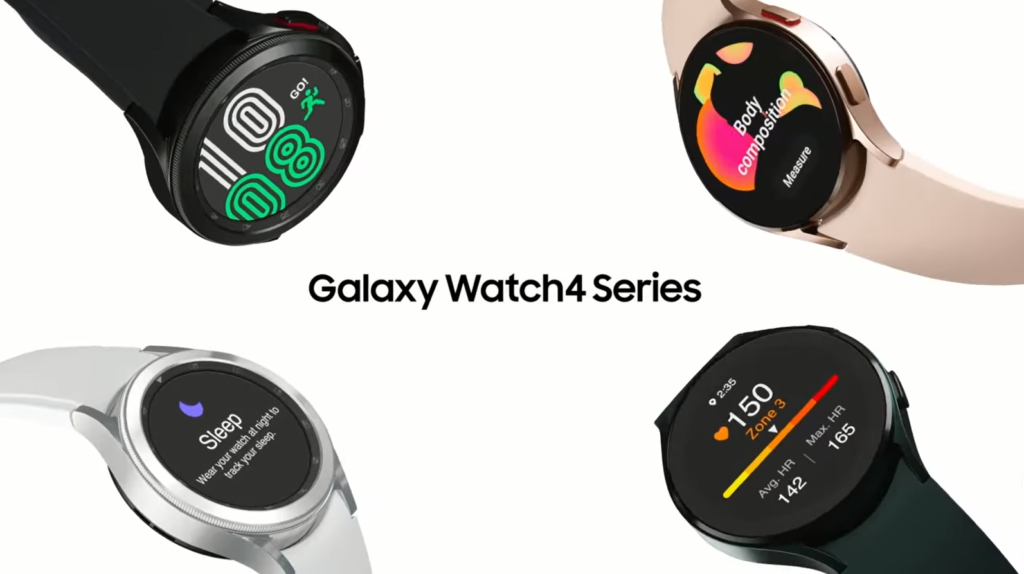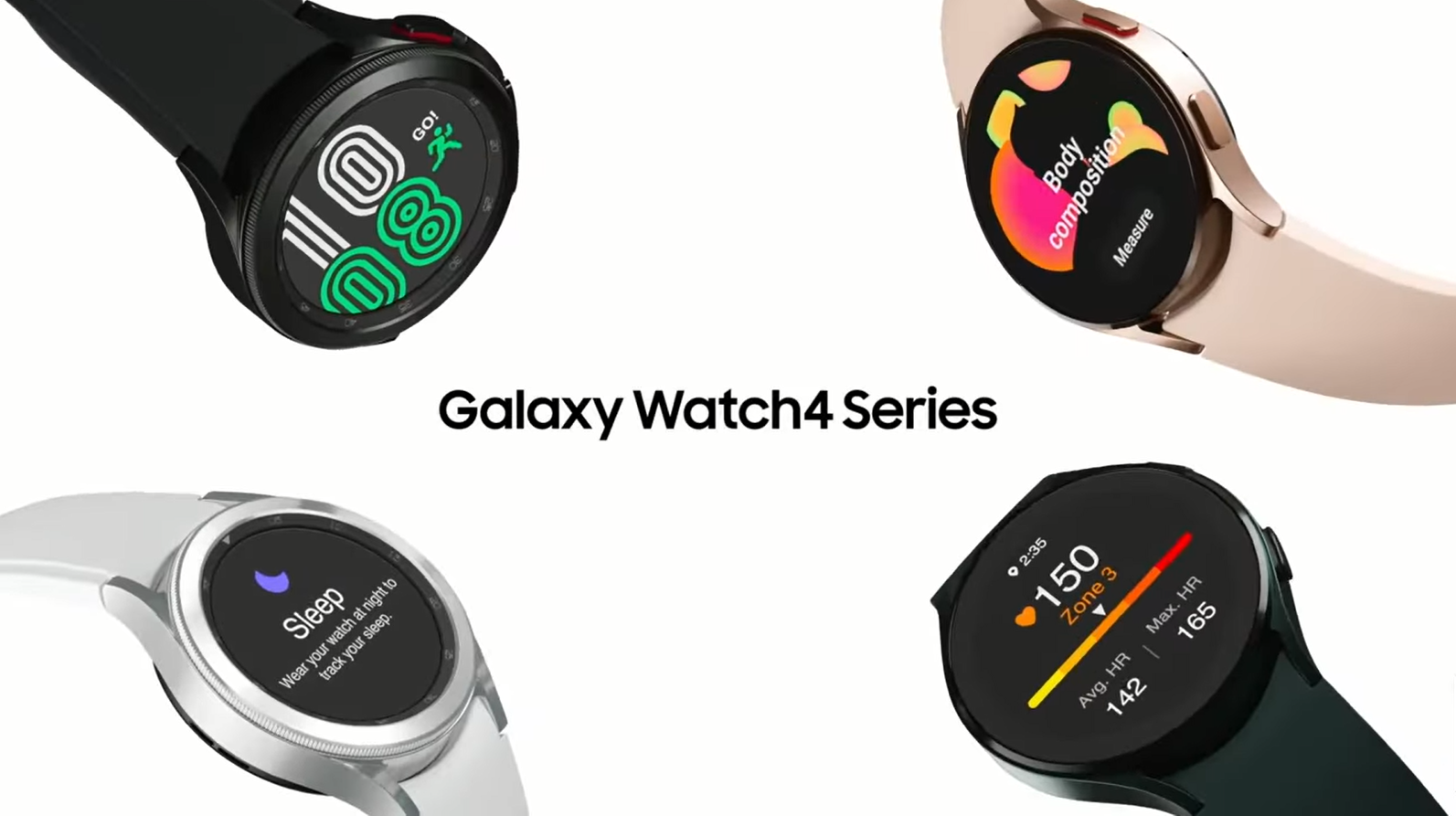 Samsung did some tweaking with the launch of the Galaxy Watch 4 series. It made changes to the names of the smart watches. It released the Galaxy Watch4 to replace the "Active" moniker – and will continue to come without bezel, and the successor to the Galaxy Watch 3 will be called the "Galaxy Watch4 Classic". The Galaxy Watch4 Classic will, however, continue to come without bezels, however. They both come with upgrades in various areas including a new chip set, operating system, and improved storage.
Galaxy Buds Pro and Galaxy Buds 2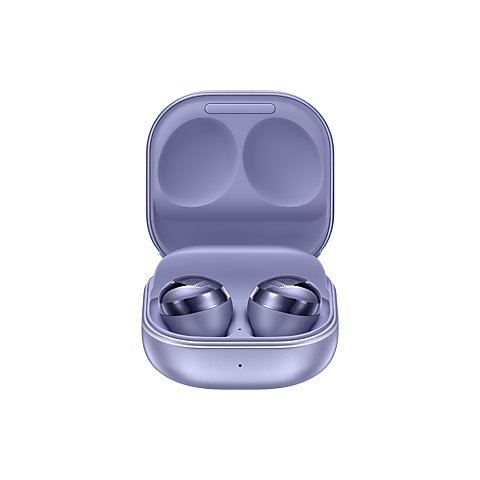 The Galaxy Buds Pro have a totally new design and it come in three different color options (phantom black, silver and violet). One of its major feature upgrades is its high IPX7 fully waterproof rating – that's the highest rating for any Samsung earbuds.
Speaker: Two-way (11mm woofer + 6.5mm tweeter)
Weight: 0.2 ounces (6.3 grams)
Charging case weight: 1.58 ounces (44.9 grams)
Microphones: Three mics (two outer and one inner).
Active Noise Cancellation: Yes
Battery life with ANC on: 5 hours with 13 hours in charging case
Battery life with ANC off: 8 hours with 20 hours in charging case
IPX7 water-resistance rating (fully waterproof)
Price: $200
Galaxy Buds 2 Specifications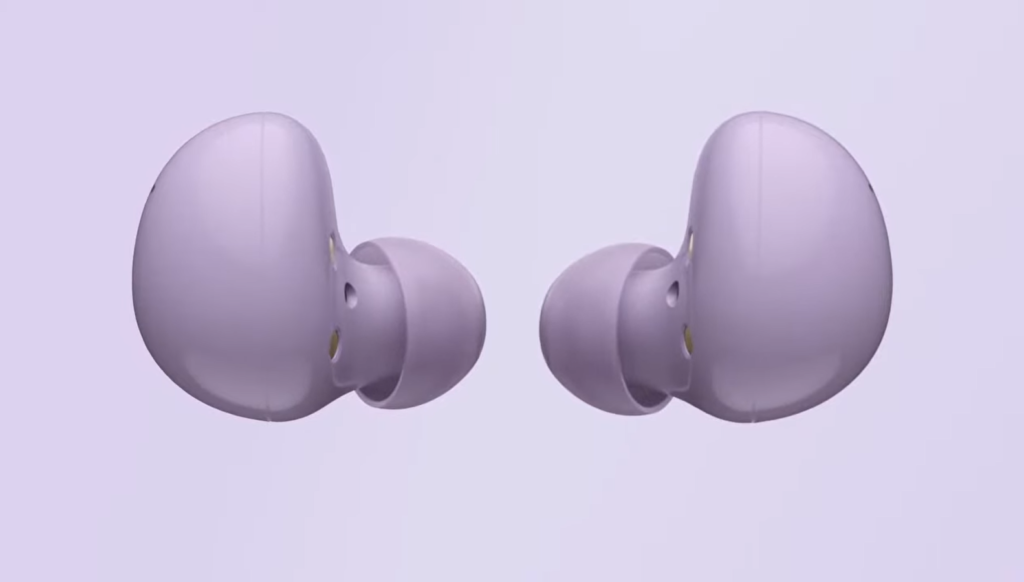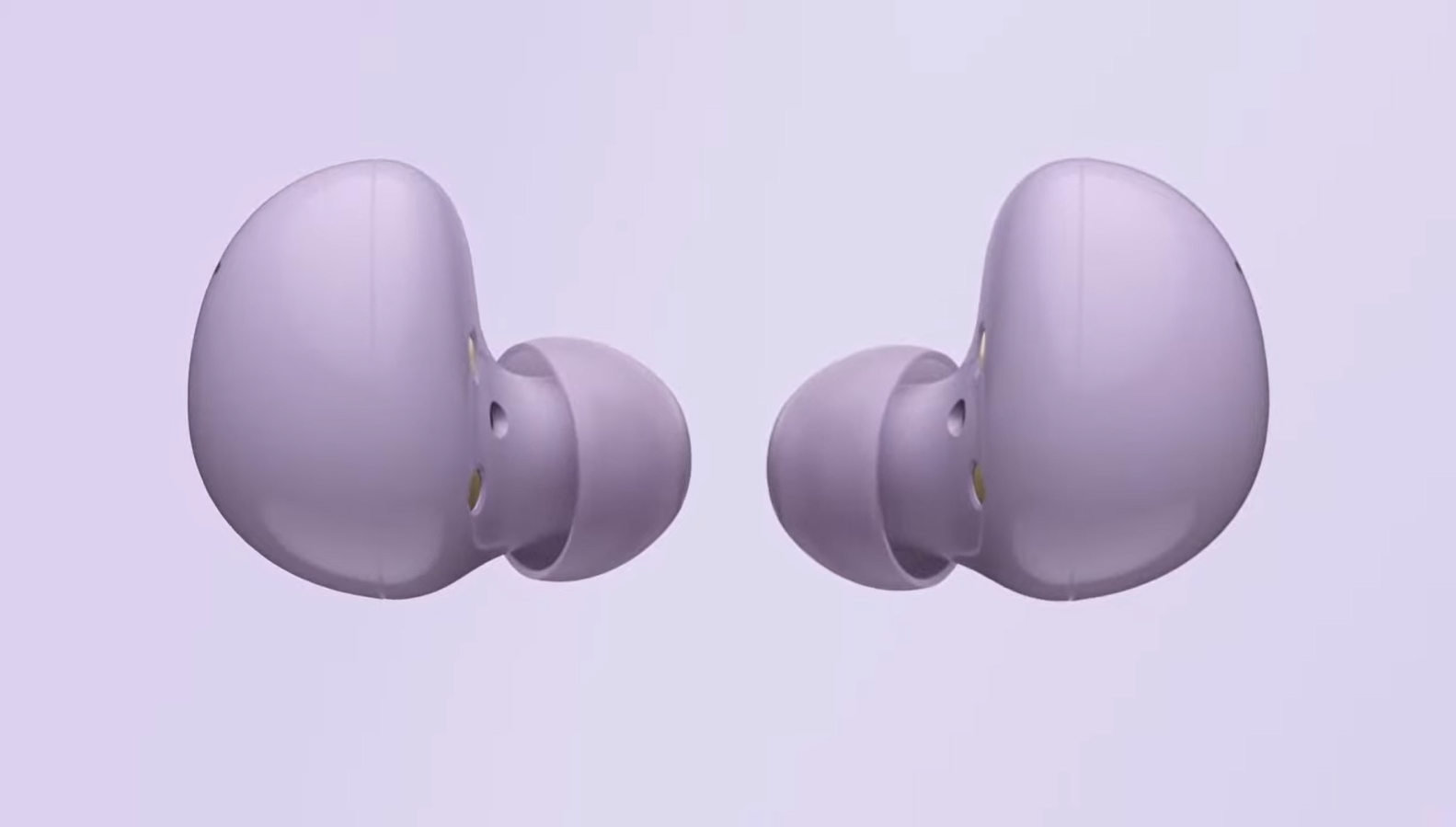 Earbud Dimensions: 17.0 x 20.9 x 21.1mm
Earbuds Weught: 5.0g
Bluetooth: v5.2
Sensors: Accelerometer, Gyro, Proximity, Hall, Touch, VPU (Voice Pickup Unit)
Battery Time: 7.5 hours and 5 hours with ANC on
Charging Case Dimensions: 50.2 x 50.0 x 27.8mm
Charging Case Weight: 41.2g
Conclusion
We expected that certain devices like the Samsung Galaxy S21 FE would launch this year 2021, it was disappointing not to see it launch. We expect that it'll be launched alongside other Galaxy devices like the Galaxy S22, in 2022, at its next keynote scheduled for Jan 4, 2022.