If virtually every device, gadget, or electronic in your home is smart and enabled by Alexa, then you must have experienced how tiring and frustrating it can be to summon Alexa for every command to turn on a variety of smart home devices in succession. For instance, you've just gotten back home after a long day; you summon Alexa to open your smart door, you then need to summon Alexa to turn on your living room lights, and then your Smart Plug (connecting your television to an outlet), because you need to catch up with your favorite evening TV show. Having to do all of these regularly can be exhausting, to say the least. That's where Alexa Routines come in.
With Alexa Routines, however, you can create a single voice command that will trigger a series of different actions. It basically adds several actions together and automates them once a single trigger or voice command is initiated. That means, with a single voice command, you can unlock your door, turn on your living room lights, and turn on your television, without having to do it one after the other.
Advertisement - Continue reading below
Related: Alexa Whisper Mode: How to Enable it on Your Echo Device
Alexa Routines Categories
Voice Routine: This types of routines are triggered by voice. For this, you use custom Alexa phrase, such as "Alexa, I'm back home."
Schedule Routine: These routines are triggered at a specific time of day, with options to repeat on more days of the week. For instance, you might want to trigger your room light to go off 15-minutes before sun rise or by 6 am every work day.
Location Routine: This allows actions to be trigger when you leave or arrive at a particular address. For instance, when you go on vacation or when you arrive at the office.
Alarms Routine: You can make specific actions be triggered (like traffic update) when you dismiss a clock alarm.
Sound Detection Routine: You can set a routine to trigger when Alexa detects a sound; like coughs, barks, snoring, crying babies, or beeping appliances.
How to Create a Routine
Open the Alexa app on your smartphone and tap the More option at the bottom-right.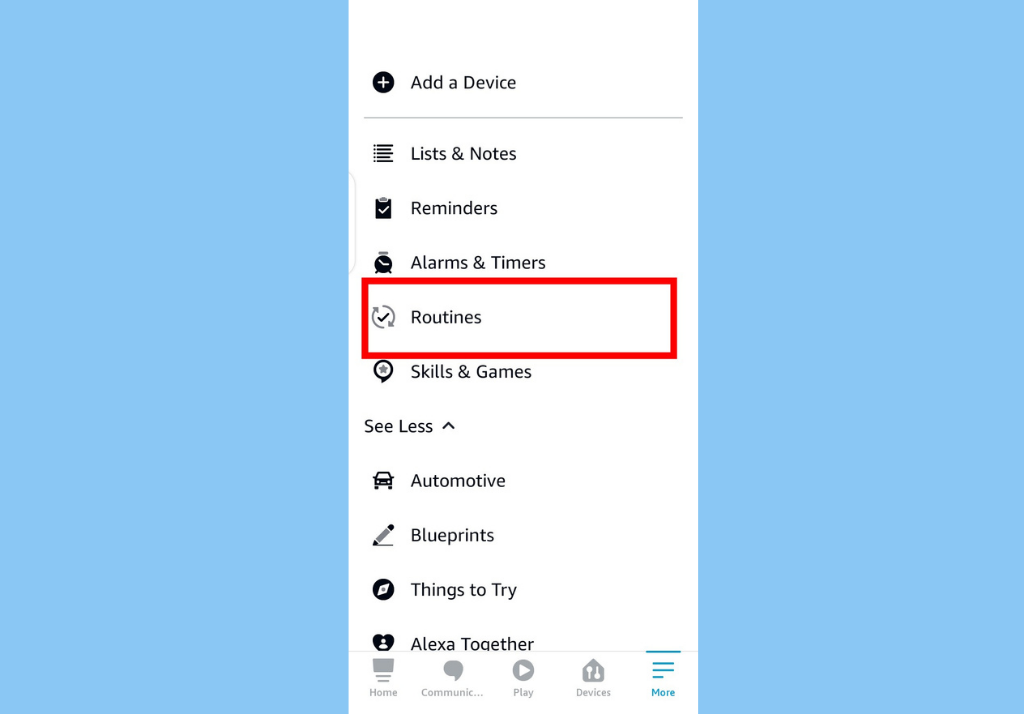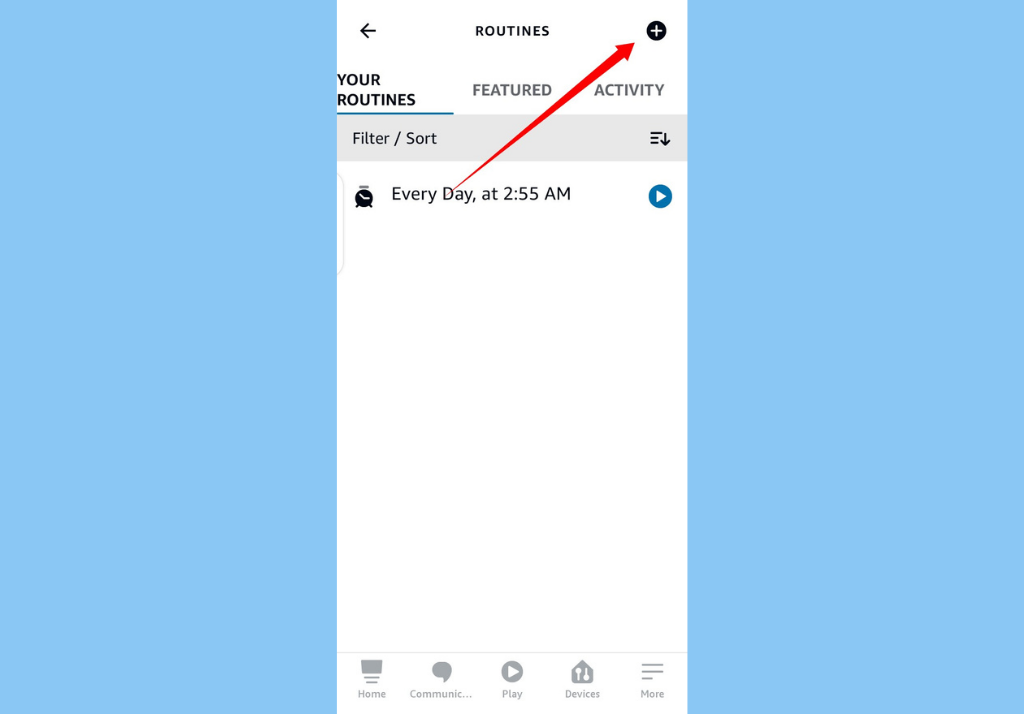 Then tap the + icon in the upper-right.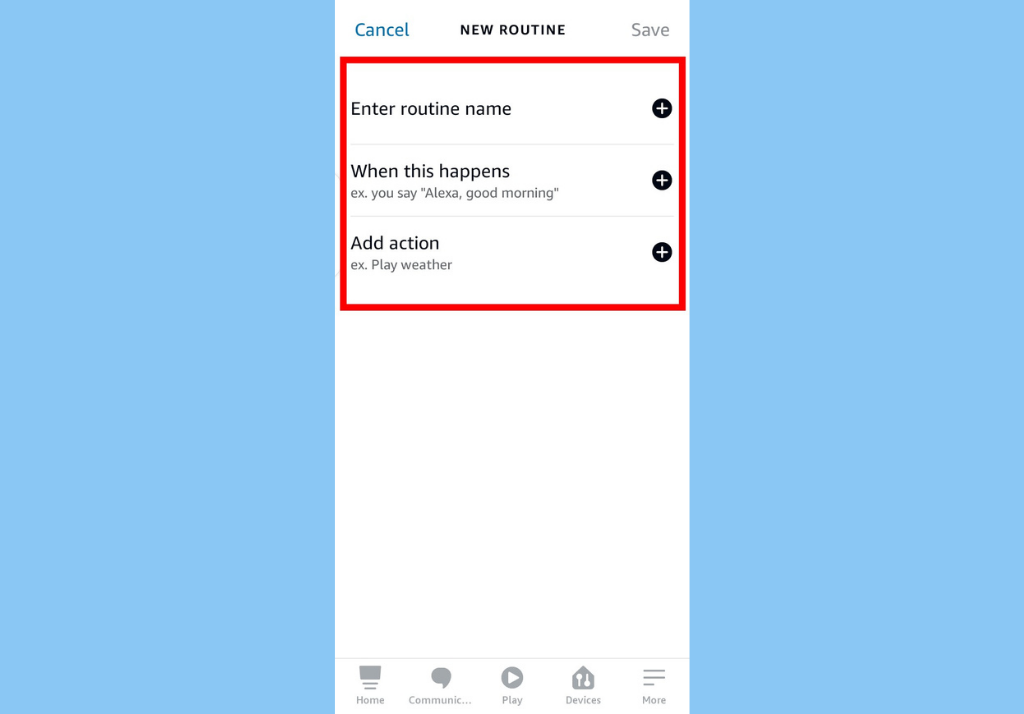 Enter your Routine name. Use a phrase you can easily remember. For example, "Alexa, Welcome home" or "Alexa, bed time". Just make sure it is something you can easily remember. Tap Save afterwards.
Next, tap on When this happens to choose a trigger category. Like we mentioned above, Routine categories determine how you want to trigger your routines. For instance, if you choose Voice as your trigger category, Alexa will require that you type in a voice command and anytime you say that command, actions under it will be triggered one after the other.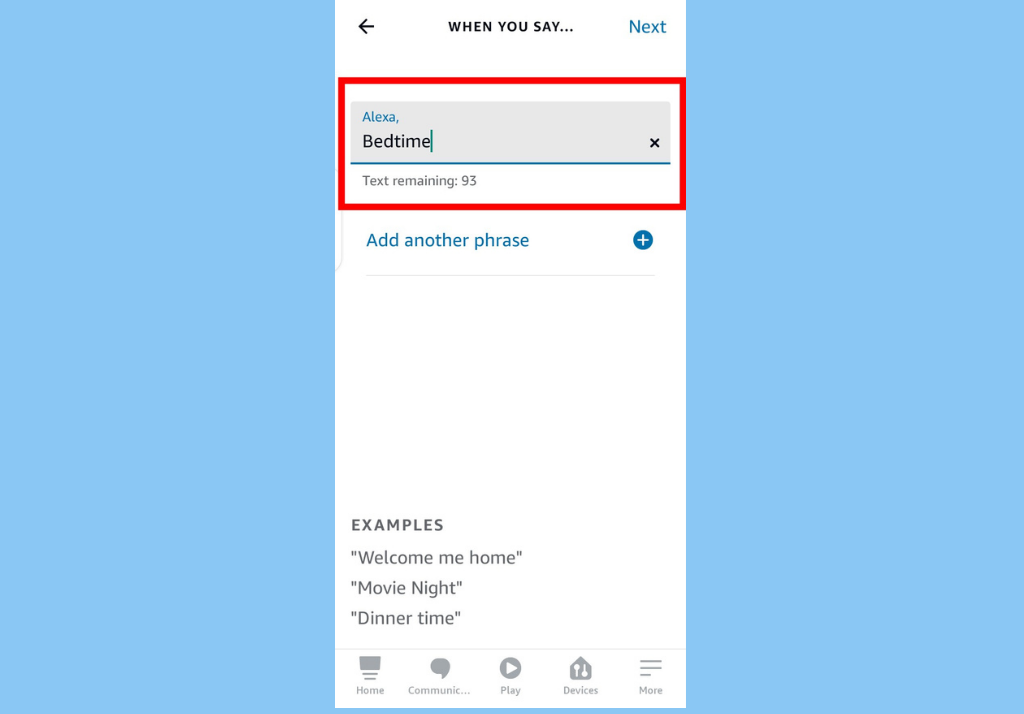 Once that's done, tap Add action to choose what happens when a Routine is triggered. For instance, if you want Alexa to turn on your living room lights and your TV when you get home after work, tap Smart home to choose the smart devices that you want to be part of that action.
Make sure you hit Save once you're done.
That's it. That's how to create and trigger Alexa Routines. You no longer have to summon Alexa separately each time you need to use a group of smart devices in your home. All you need to do is say the voice command that you have attached to the routine. For instance, Alexa, bedtime.