If you are deep into the Amazon smart home ecosystem, you must have quite a number of Amazon smart devices to running the show in your home. From Echo Dot speakers to the Amazon Fire TV, Blink smart camera, Amazon smart plug, the Echo Show, and maybe a smart bulb. And one feature that they all have in common is that they need to plugged into an outlet at all times, and in turn consume more power than they should. But there is good news; on the Amazon Alexa app, you've got the Energy Dashboard feature that help you monitor energy usage and save power on Alexa-compatible smart home devices. It displays the amount of energy consumed by your devices and other useful stats over a certain period.
The Energy Dashboard feature works with smart lights, plugs, switches, water heaters, thermostats, TVs and all Echo smart speakers. And it can also help you monitor energy usage from your non-smart devices and electronics connected to your smart plugs. Your old televisions or microwaves, for instance.
Advertisement - Continue reading below
Related: Amazon SmartPlug: How to Set It Up and Use It
Accessing the Alexa Energy Dashboard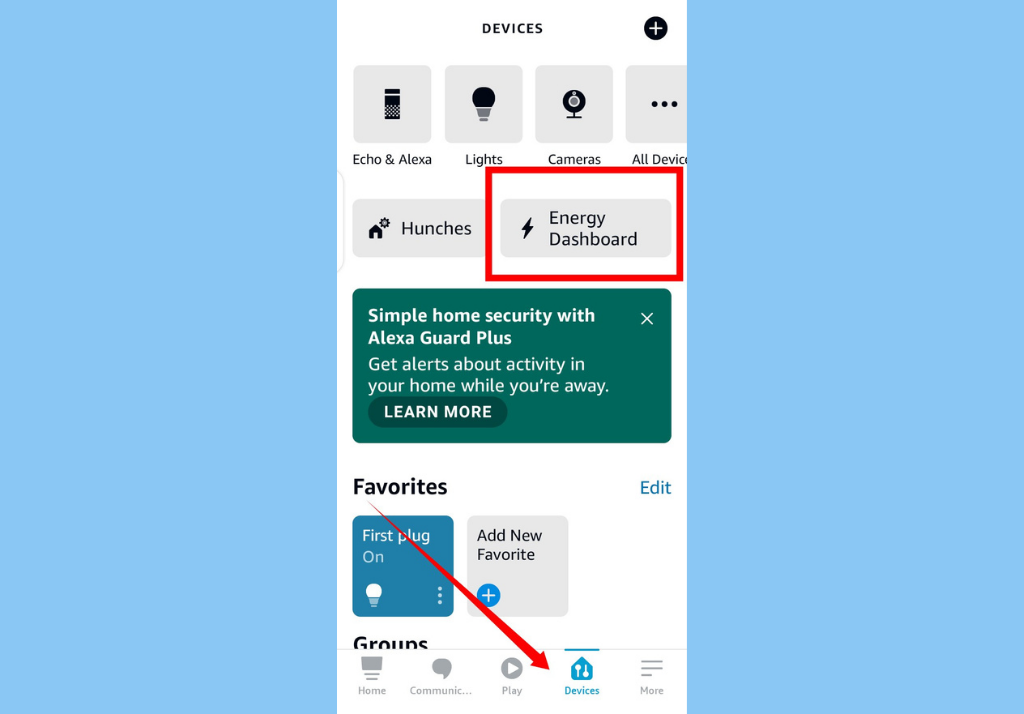 Tap Devices on the bottom menu.
You should then see Energy Dashboard – it is right next to the Hunches option. Tap on it.
Next, tap Get started
On the energy dashboard, you can see the energy consumption for each compatible device connected to your Alexa app. Also, you can choose to see your breakdown of energy consumption in a weekly or monthly reporting format. Energy consumption rate is reported in Watts (Wh) and Kilowatts (Kwh).