Amazon's smart Echo devices (Echo Dots and Echo Shows) are some of the best smart speakers and smart displays out there. With Alexa (Amazon's voice assistant) integrated into them, there is almost nothing you can not get the smart devices to do. From playing your favorite songs via your favorite music streaming platform like Spotify, to asking for weather and traffic updates.
The cool thing is you can even do a lot more; you can give your Amazon Echo device access to your Google Calendar and you can have Alexa read out your next scheduled event or meeting – you no longer need to open your Google Calendar to see your schedules.
Advertisement - Continue reading below
Furthermore, you can add and remove events from your Google calendar with Alexa, and it will be displayed on your Google Calendar and any other device that you have synced with your Google Calendar.
While Google Calendar is available on Google's Nest devices by default, some of us own Amazon smart devices but use Google calendar to get things done. If you're like me, here's how to set up Google Calendar with Amazon Echo.
---
Related: Top 6 Google Calendar Tricks You Should Know
---
Setup Google Calendar With Amazon Echo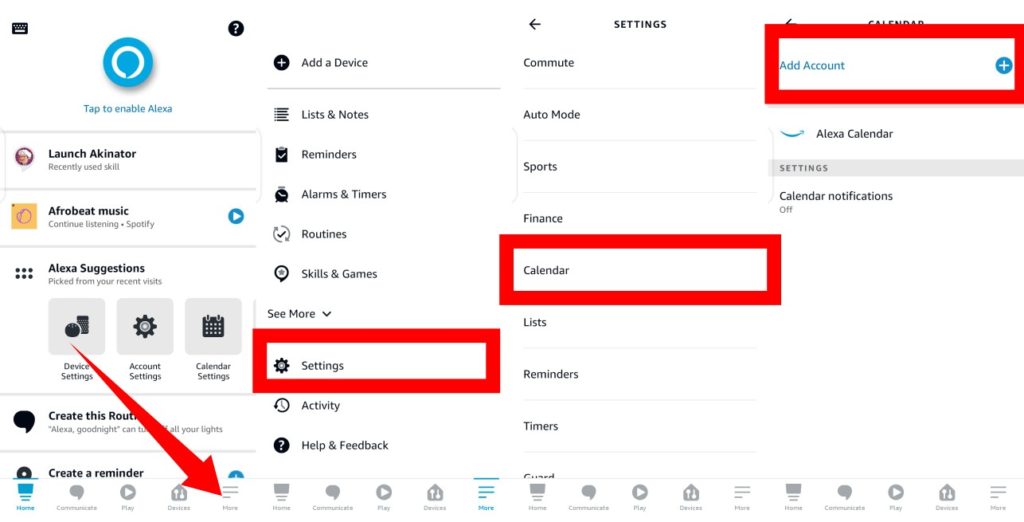 Open up your Alexa app (on Android or iOS).
Then tap the More icon on the bottom-right corner of the home page to display the menu.
From the menu options, tap Settings.
Under Settings, scroll down and tap Calendar and Email.
Click on Add Account to add Google Calendar.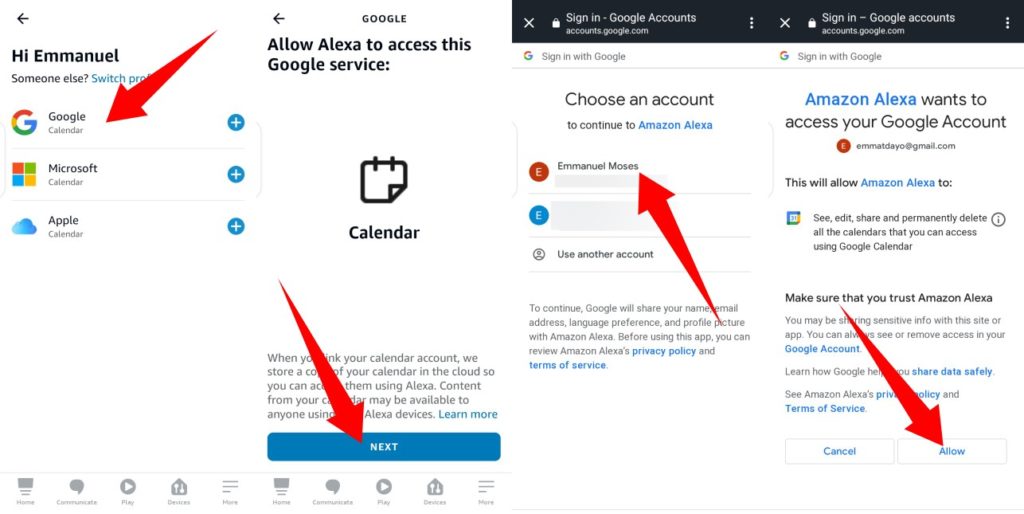 Select Google Calendar and follow the prompt.
You 'll then be redirected to Google Accounts Sign in page to sign into your Google Account.
Finally, tap Allow under the "Amazon Alexa wants to access your Google Account" section.
Once you're done with the setup, you can close the app and start using your Echo device to manager your Google Calendar. You can begin with commands like "Alexa, what's my next event?", "Alexa, what's on my calendar?", "Alexa, add "Product Marketing Interview" to my calendar on Friday at 2pm."