Asides from storing your pictures, you can do a number of things with your iPhone Photos app and one of these is to create a slideshow. A slideshow is an aggregation of pictures that flips through them one by one and likely has music playing in the background.
Creating a slideshow in the Photos app is a great idea because if you prefer to use other apps, there's likely a long process for that. This will include selecting and uploading the photos to a third-party platform, and when done, downloading the video. Where best to create a slideshow if not the same app that houses all your photos?
Advertisement - Continue reading below
In this post, we'll show you how to create a slideshow with the Photos app on your iPhone. Read through.
---
READ MORE: Digital Legacy Lets You Choose Who Handles Your iPhone After You Pass On
---
Create Slideshow With iPhone Photos App
Follow the steps below to create a slideshow with the Photos app on your iPhone.
Open the Photos app on your iPhone.
Select Library and tap on All Photos.
Tap on Select at the top-right corner and go ahead to select all the photos you want to be included in the slideshow.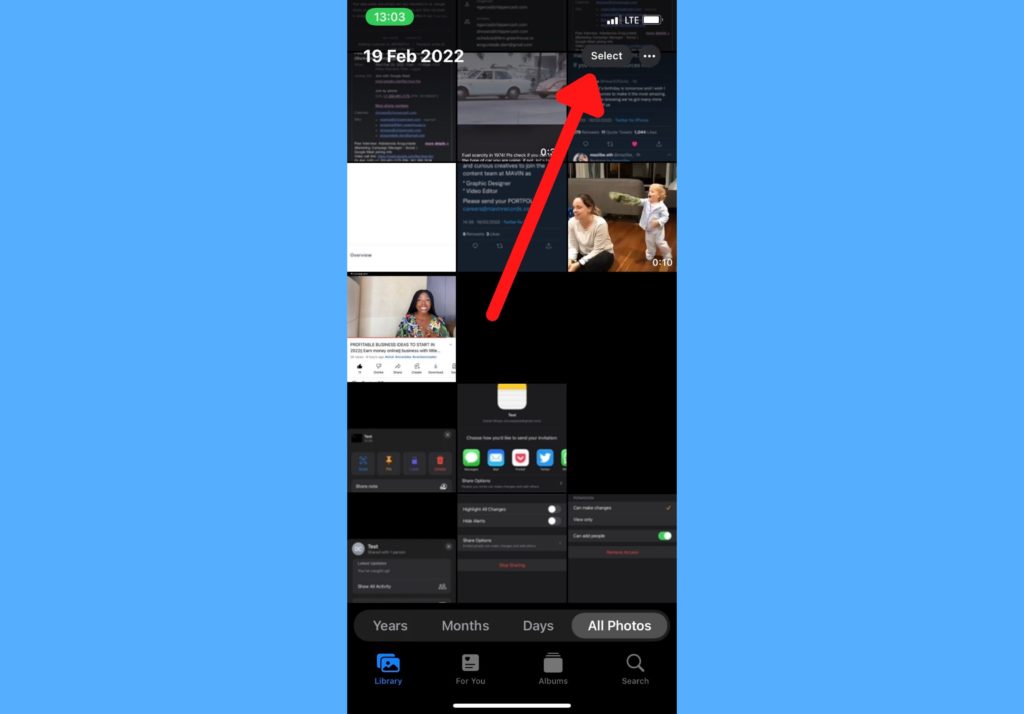 Tap on the Share icon that's located at the bottom left corner of the screen.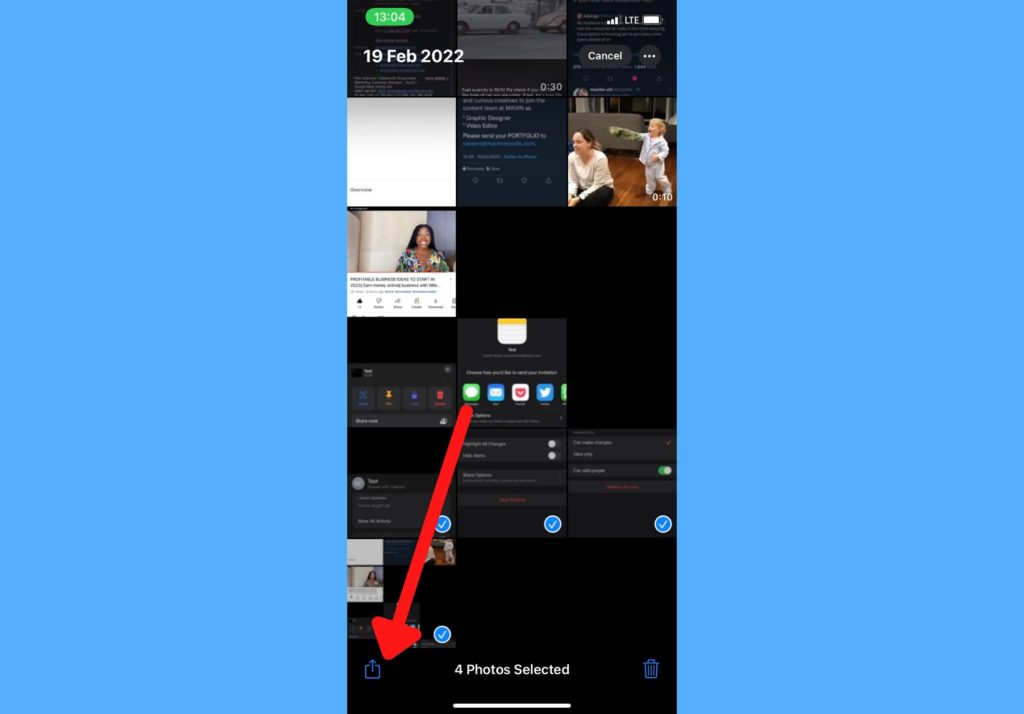 Select Slideshow. Your photos will start playing as a slideshow.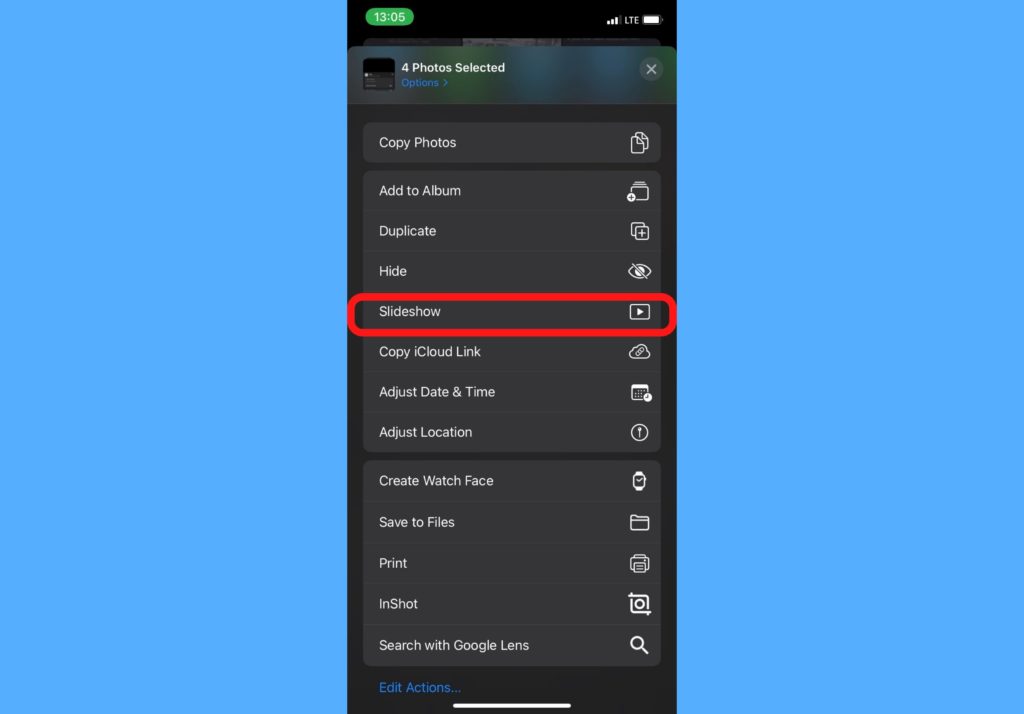 At the bottom right corner, tap on Options. Here, you can change the Theme of the slideshow, the music (and even add one from Apple Music), make the slideshow repeat, and control the speed.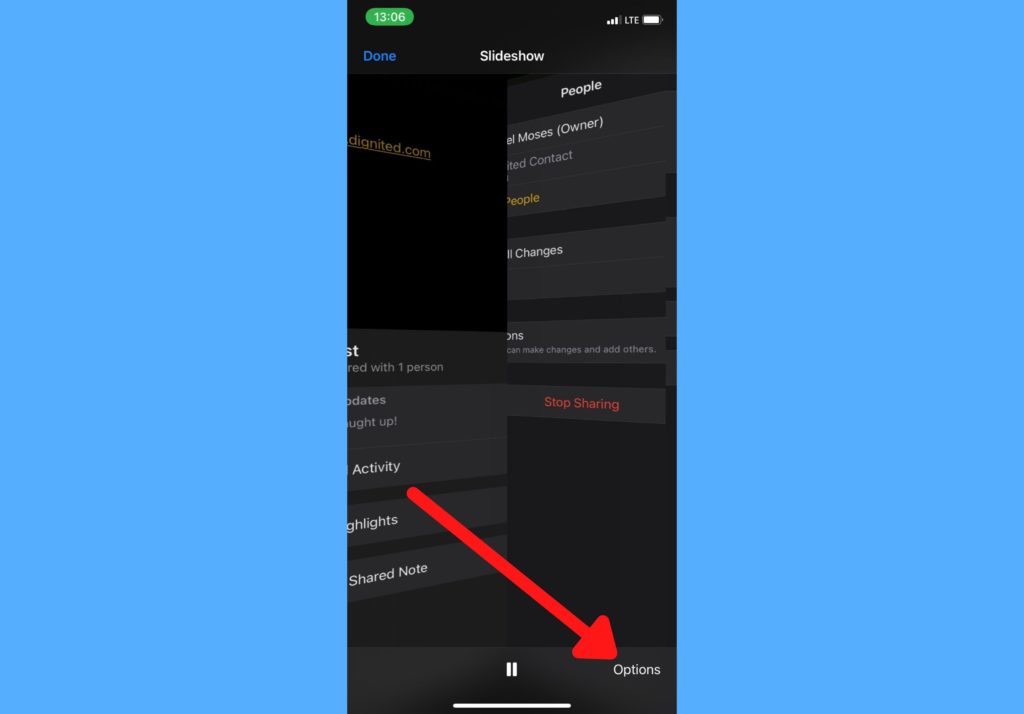 Tap on Done when you've finished setting your preferences.
Tap on Done to exit the slideshow.
Slideshows can be used for different purposes – maybe as a way to show affection to your loved ones, to present an idea to a panel, or even to show a product flow. Regardless of the purpose, you can follow the steps above to create yours on your iPhone without a third-party app.
Let us know in the comments section if this was helpful and you were able to create your slideshow easily.
Advertisement - Continue reading below