The default way to connect a Fire TV Stick device to the internet is via WiFi. However, if you're in a busy neighborhood or have alots of devices connected to your WiFi network, this can quickly affect the performance of your streaming stick. The best way to guarantee network quality for your 4K Ultra HD streaming is by connecting to a wired Ethernet network.
Unfortunately, none of the Fire TV Stick models have an Ethernet port. So you will have to purchase an Ethernet adapter separately to connect your Fire TV Stick to the internet via a Wired network. That could set you back another $10-20 depending on which problem you get.
Advertisement - Continue reading below
The most obvious option most people would go with is this $14 Amazon Ethernet Adapter for Amazon Fire TV Devices. It supports 10/100 Ethernet, is compatible with most Fire TV Stick models and is easy to use. You simply connect the Amazon Ethernet Adapter into the USB port on your Fire TV and plug in an Ethernet cable directly from your router.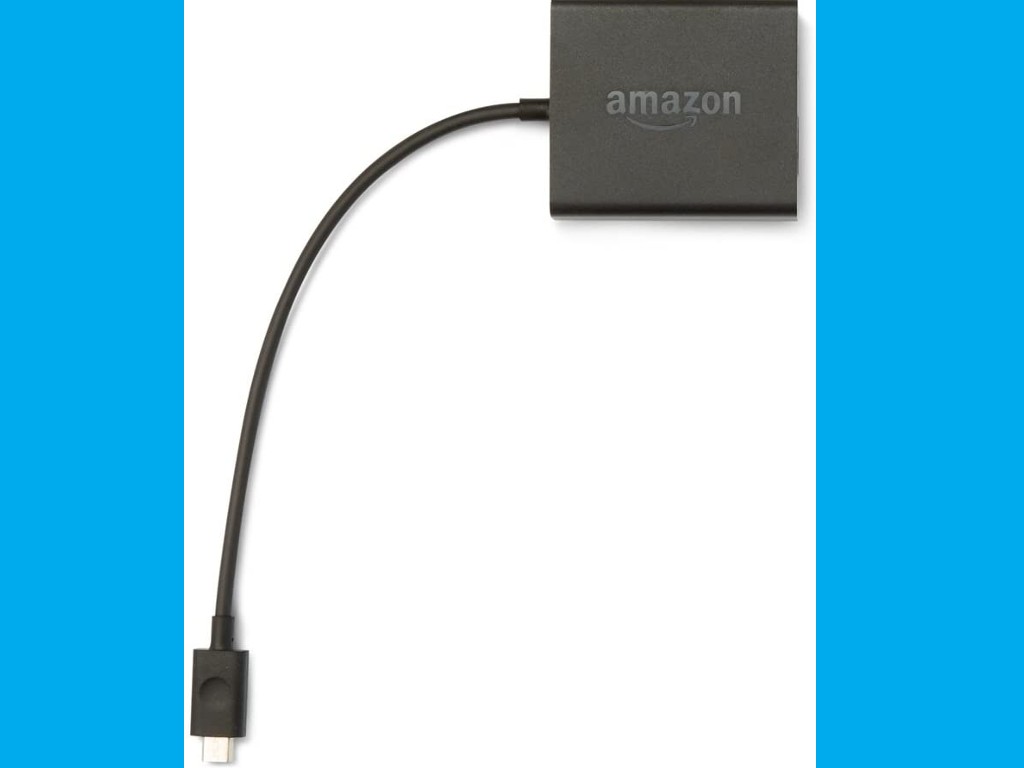 However, this isn't the option I went with. I instead went with the AuviPal LAN Ethernet Adapter which also comes with an OTG cable all for just $14. I thought that was a good deal since I have used the OTG cable to also connect USB Drives to the Fire TV Stick inorder to expand on its storage.
Related post: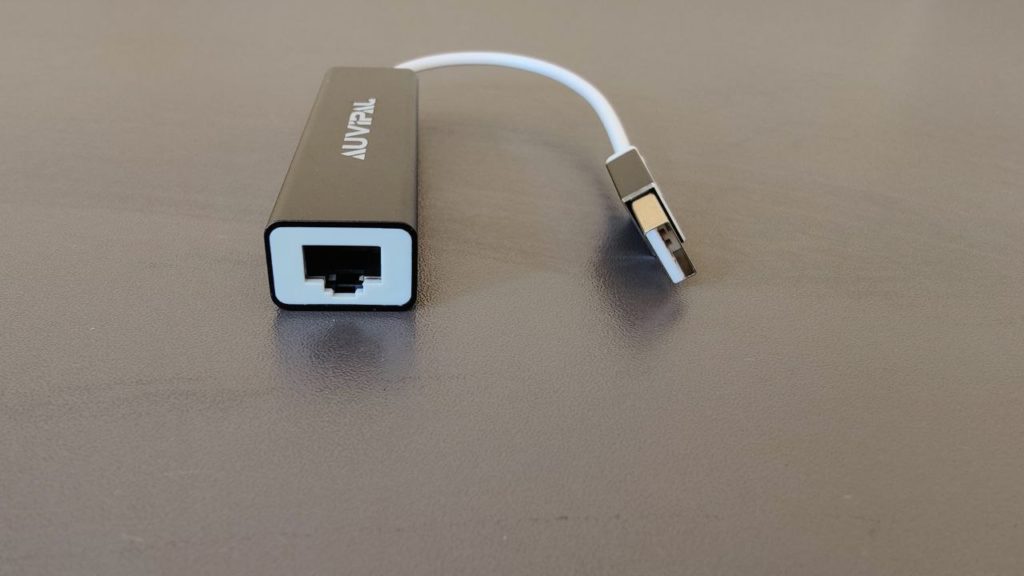 Connecting LAN Ethernet Adapter to Fire TV Stick
The Auvipal Ethernet adapter has one Ethernet port on one end, a number of USB ports and USB-A cable on the end. You connect this end of the cable to the USB-A end of the OTG cable. The OTG cable connects to the Fire TV Stick via micro USB cable on one end and a power source via micro USB on another.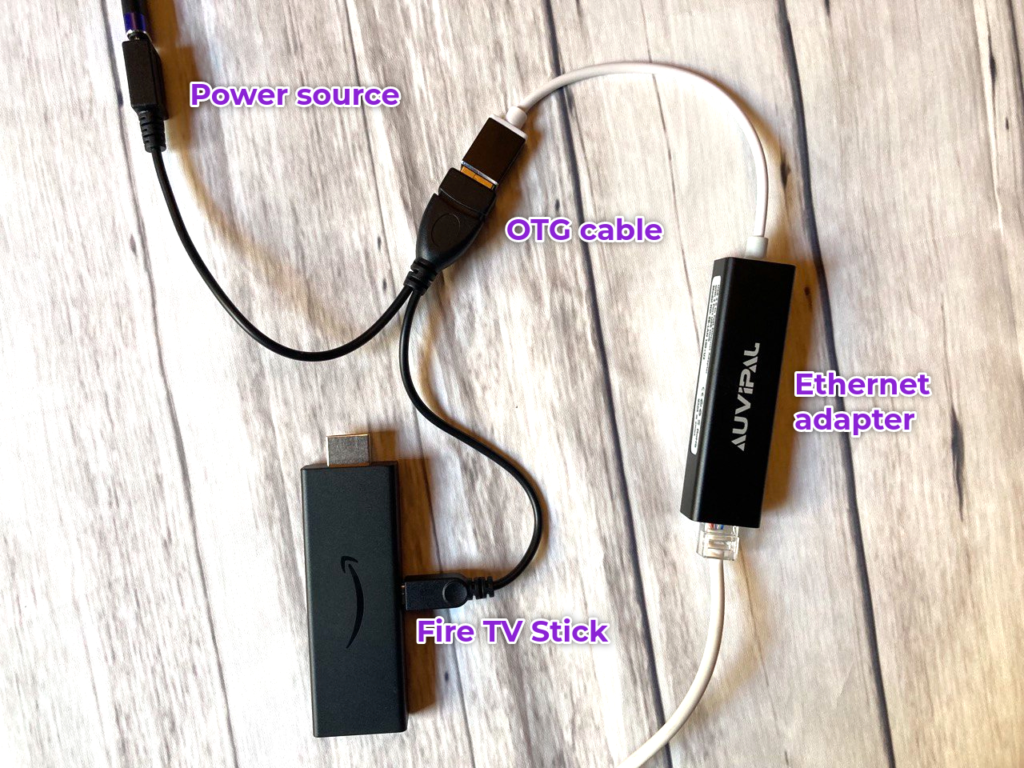 You can then connect your Ethernet adapter to one of the LAN ports of your WiFi router as shown below. I definitely need some serious cable management, but this is just for demonstration purposes.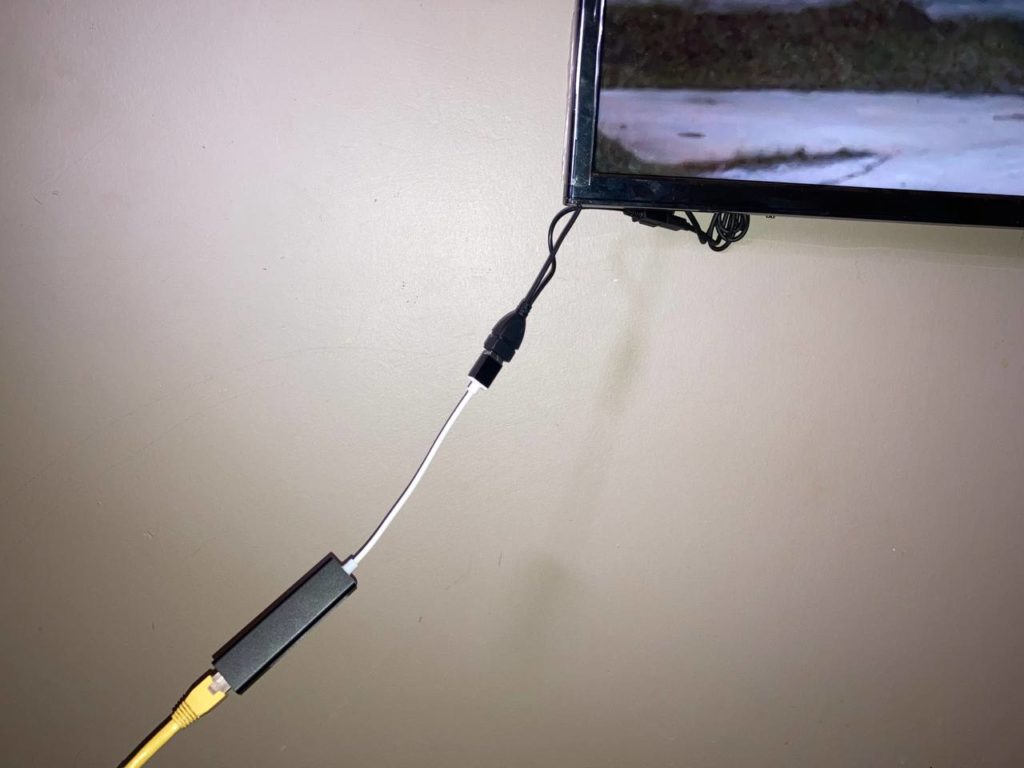 Configuring Fire TV Stick Ethernet connection
If your physical connections checkout, the Fire TV Stick will just automatically pick configurations from your WiFi router. There's barely anything you need to do.
Advertisement - Continue reading below
You can check the status of your Fire TV Stick Ethernet connection by going to Settings > Network. You should see a message that Fire TV Stick is now connected via Ethernet.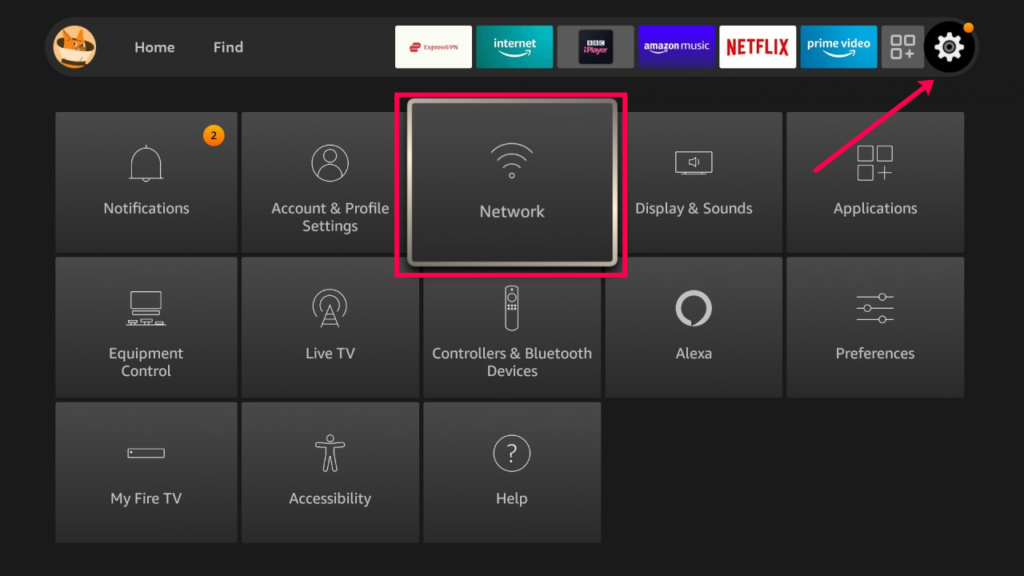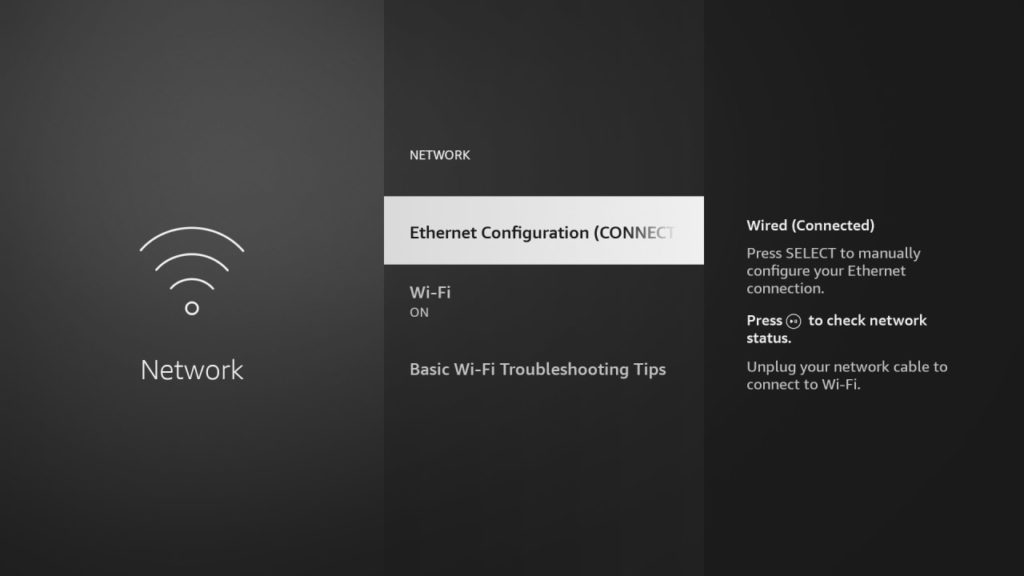 When you press the play/pause button, you can check on your wired network status.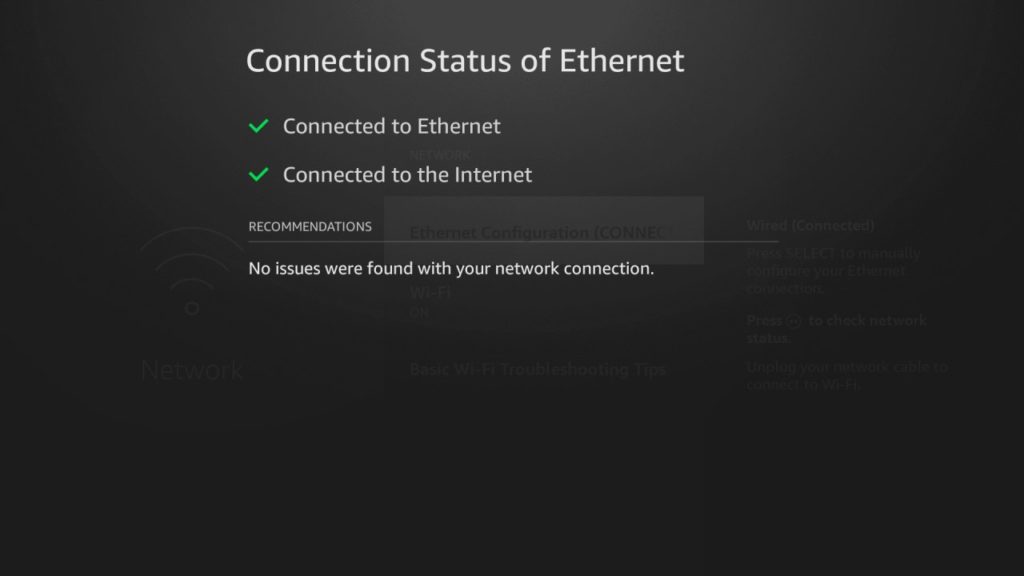 You can also assign your Fire TV Stick a static IP address manually. This ensures that your streaming device is always assigned a dedicated IP address. I wouldn't recommend you do this, but if you have a more complex setup such as connecting to the Fire TV Stick via ADB or a File manager or FTP, then a dedicated IP address makes sense.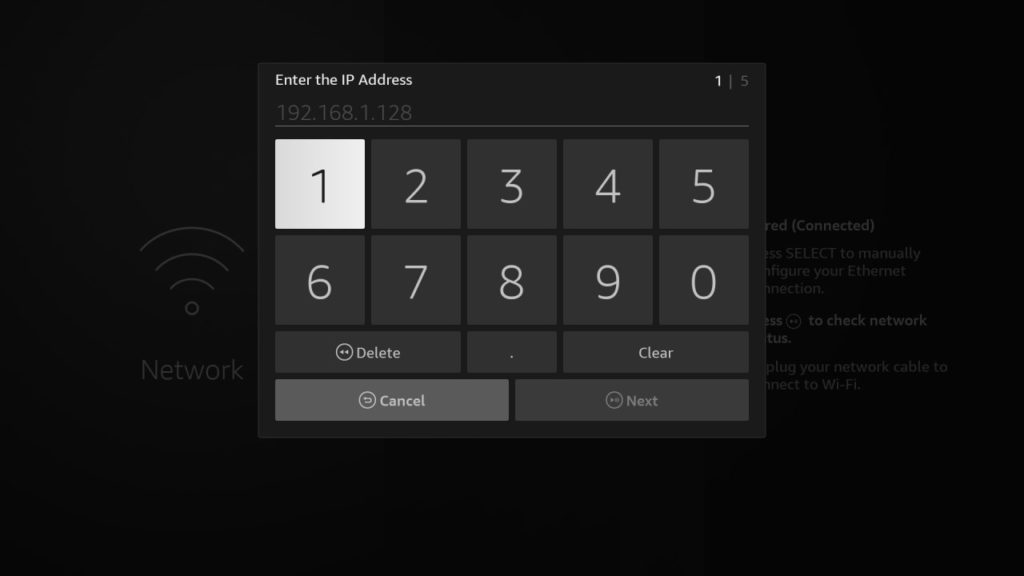 Here is our step-by-step video tutorial on you can connect your Amazon Firestick device to a wired Ethernet network.
Other Ethernet adapters that will work with your Fire TV Stick include;
Alright, that's it. If you have any questions, let me know in the comments below.