Wi-Fi routers are the unsung heroes in our homes today. Most of us never really think about these devices until the video feed we're watching starts to stutter or buffer, then we go to these gadgets, turn them off, and then turn them back on.
But having a decent router is very important for your home internet experience. The routers that come with your internet plan from your ISP might work well and serve the intended purpose but there is a lot more than a router can do.
Advertisement - Continue reading below
The Xiaomi Mi Router 4A Gigabit Edition is a solid router that can be had on a budget. This device which you can get for £30.99 on Amazon UK or ₹2,199 on Flipkart has the potential of making your home internet experience a lot richer. In this post, we talk about what you're getting from it. This is after using this device for a few months.
---
Read More:
---
Design
This router looks sleek with its slim profile and clean white exterior. It feels compact, but not dense, which is something you really don't want for a router because of heat dissipation and all. The contemporary look and feel mean that it looks fancy no matter where you place it in your space.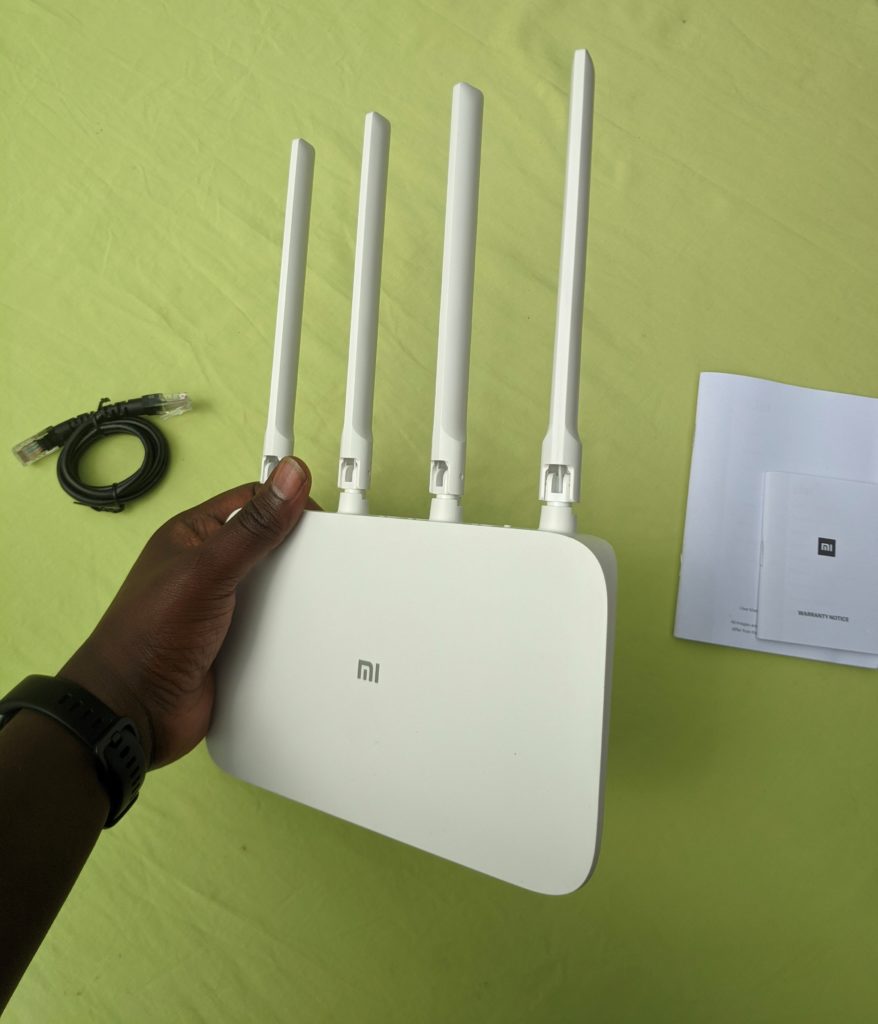 My only gripe is that the white color which, while it looks clean, tends to catch dirt very easily. After a day or so, you will notice dust accumulating on top of it. Smudges are also easy to catch with this color but other than that, it is a solid device.
Port Selection
The Xiaomi Mi Router 4A Gigabit Edition comes with a healthy selection of ports for all but the most connected households. With it, you get the following.
1 x LAN in
2 x LAN Ports
A DC power port to power the router
The router also has 4 Wi-Fi antennas that can be individually positioned to offer the most coverage for your space. We shall talk about the optimum antenna placement in a different post so stay tuned for that.
Advertisement - Continue reading below
Connectivity
This is a dual-band router and as such, comes with support for both 2.4 GHz and 5 GHz bands. We have already gone through the setup process for the same so check out our coverage of the same for a more detailed look.
Connection to the Wi-Fi networks from this router is solid as long as you're within a reasonable range. I think this is more ideal for persons with small homes with few walls because in my experience, internet speed dropped off pretty quickly the further I went from the router, despite devices showing reasonable signal strength.
This is still better than most routers I have used because in the said rooms, with the same router placement, I barely got any signal. The router supports the 802.11ac standard and has a 5GHz radio, giving it a top theoretical speed of 867Mbps. I never came close to that limit owing to the modest ISP speeds I get.
As always, we'd advise that you connect the static devices in your home like the TV and maybe CCTV camera to the 5GHz network as long as they're in the same room.
Router Control and Management
The router can be managed using the Mi WiFi app that is available on both Android and iOS. You can also use the built-in web interface at router.miwifi.com to manage your router parameters and access the features that it offers.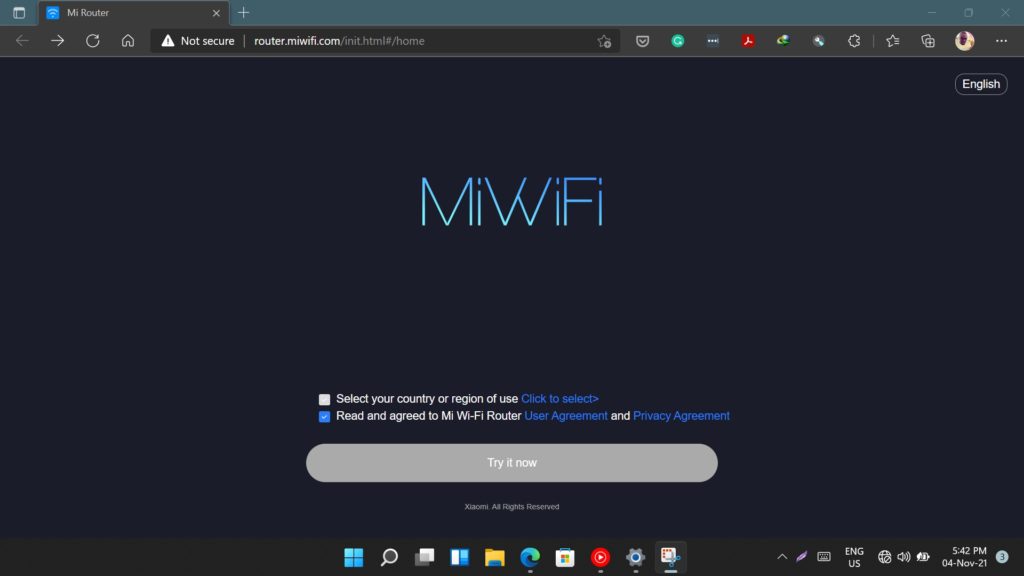 Advertisement - Continue reading below
Additional Features
The Mi Router 4A Gigabit Edition comes with a number of extras that go to add on the value for money and make it a tad more useful compared to the standard ISP router. Some of these include:
Conclusion
The Xiaomi Mi Router gigabit Edition is not exactly a powerhouse, but you really don't expect one for this price. That said, it offers a solid upgrade to your home internet and while it doesn't come with the longest range, or the most number of ports, it still packs quite the punch.
The additional features like a built-in VPN service, a firewall, a dedicated app, a refined UI for the dashboard, are things that you will not get with your ISP-issued modem/router.
Pricing and Availability
The Xiaomi Mi Router 4A Gigabit Edition is available in various markets for around $30 (Rs. 2,199 / ~£30 / ~€40). You can get it for £30.99 on Amazon UK or for $30 on Aliexpress. If you live in India, you can get it for  ₹2,199 on Amazon India, or ₹2,199 on Flipkart. Also checkout your local Xiaomi Mi shop, it should be available at an equivalent local price.