macOS is the operating system that powers the Mac. And it does a great job at it. Just like the iOS, this OS is native to Apple so it comes with certain flexibilities. Apple has announced a new version – macOS Ventura – with numerous updates that makes it easier to use your Mac and multitask with it. Before now, there was the macOS Monterey. However, Apple promises Ventura to be even better.
In this post, I'll take you through all these macOS Ventura updates and what I think about some of them. Read through and let me know your thoughts too.
Advertisement - Continue reading below
---
READ MORE: iOS 16: New Lock Screen, Focus Filters, Edit/Delete iMessages, and More
---
macOS Ventura Updates
Stage Manager
The stage manager is a new way Apple lets you organize and switch between tasks easily by properly managing the different windows you have open. Many Apple users always have lots of open windows, hence, stage manager helps you focus on the app you're using without any distractions.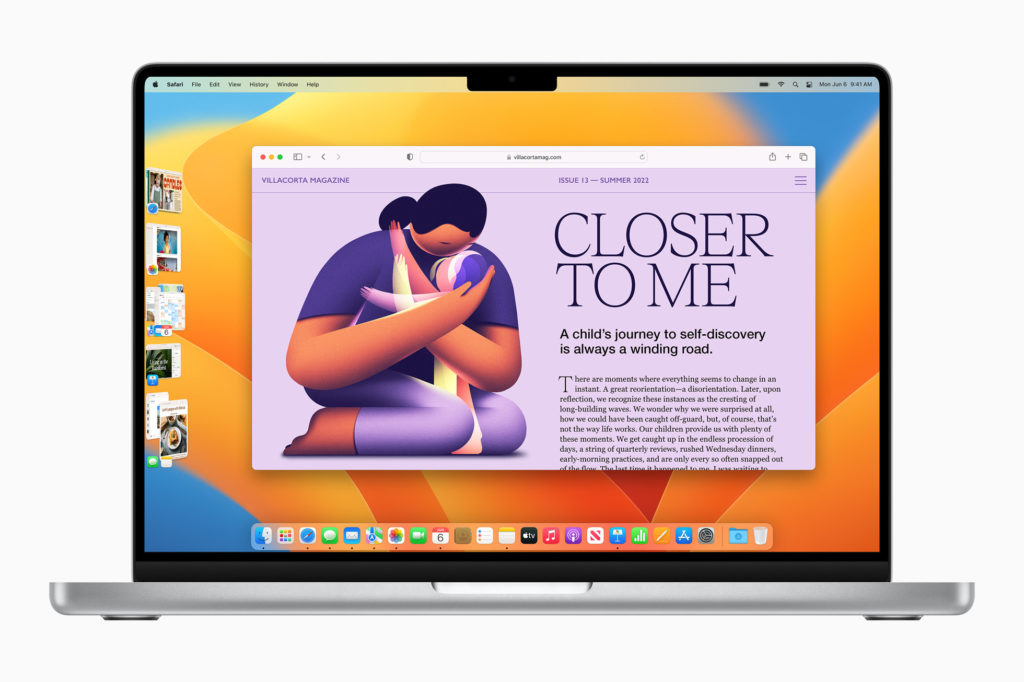 Once you activate this feature in Control Center, it automatically arranges all your windows to the side and puts the app you're currently working with at the center. When you click on any app on the side, that app takes center stage and the previously centered one goes to the left. For an app with multiple open windows, the stage manager gathers them in a pile.
This new update helps make multitasking with the app much easier.
Mail Updates
New updates have come to the Mail app in the macOS Ventura. Updates like undo send to recall an email just moments after you sent it out. Schedule send to make sure that your email is delivered at the perfect time. Follow-up suggestions remind you to follow up on emails. And Remind Me makes it easy to come back to an email days later.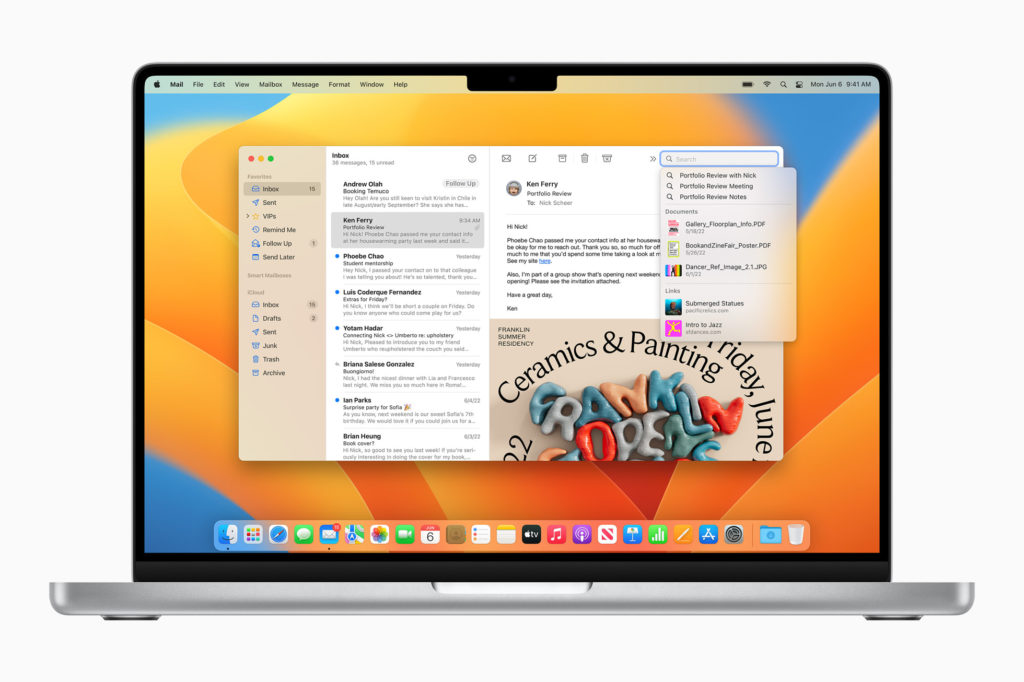 Apple has also overhauled the Mail Search feature. Now, as you type into the search bar, there are suggestions to help you complete your search easily. If you make a typo in the search bar, the search will only show results for the correct spelling.
Advertisement - Continue reading below
Safari Updates
Shared Tab Groups is a new way to share your favorite web content with others. Imagine planning a trip with friends, or shopping, you can share specific tabs with them and they'll gain access to it. They can even add tabs to the group too. Shared Tab Groups lets you see which tab your friends are looking at in real-time. And also lets you connect in real-time over messages or FaceTime.
With Shared Tab Groups, it's time to say bye-bye to sharing multiple links with your friends and hoping they check them out. This is an exciting update.
Passkeys
Passkeys are the newest ways to secure your details. They use powerful cryptographic techniques and biometrics built into your device to keep your accounts safe. You can use your touch ID or Face ID to create a passkey. When you create a passkey, a unique digital key is created that only works for the site you created it for.
It's bye-bye to phishing since your passkeys never leave your device. Plus they work in both apps and the web. You can even use a non-Apple device and sign in with your Apple device passkey.
Metal 3 New Features
The software that powers hardware-accelerated graphics on macOS – Metal 3 – has a number of updates. There's the MetalFX Upscaling that enables developers to render rich, visually complex scenes faster. There's also a new fast resource loading API that minimizes wait time by providing a more direct path from storage to the unified memory system. It lets the GPU buffer without waiting.
Continuity
This wants to give you a seamless experience across devices. Imagine being on a FaceTime call on your iPhone and once you get close to your MacBook you can switch it immediately with the click of a button. You can hand off FaceTime calls in any direction.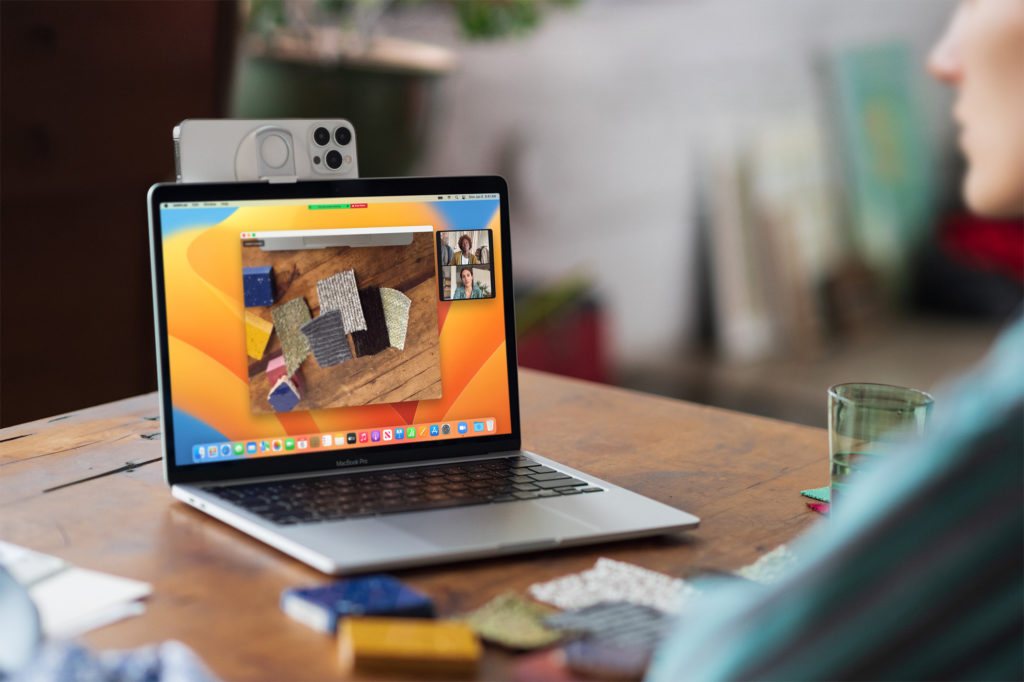 With Continuity Camera, you can use iPhone as your webcam. All you need to do is attached your iPhone to the display of your Mac. Your Mac will automatically detect your iPhone and use it as a camera. Continuity Camera uses center stage to keep you in focus. And using the ultra-wide iPhone camera, you can show your desk view while in a meeting. Superb! Read more about Continuity Camera here.
The macOS Ventura comes with really exciting upgrades and we can't wait to test them out. Let us know what your favorite feature is in the comments section.
Advertisement - Continue reading below