iOS is one of the best operating systems you can find anywhere. One of the reasons is because it's native to Apple, hence, there's the flexibility of change. If you use an iPhone, you can testify to how smooth the iOS can be. The newest update – iOS 16 – has been announced and has some very exciting additions and upgrades from the iOS 15.
In this post, I'll take you through all these iOS 16 updates and what I think about some of them. Read through and let me know your thoughts too.
Advertisement - Continue reading below
---
READ MORE: WWDC 2022: Here's Everything Apple Announced at the Conference
---
iOS 16 Updates
New Lock Screen & Focus Filters
The iPhone is getting new lock screens with the iOS 16. Apple understands how personal the lock screen is for a lot of people and has provided ways to make it even more personalized. In the new lock screen, you can customize it by changing the photo filters, background colors, editing time fonts, and adding new widgets.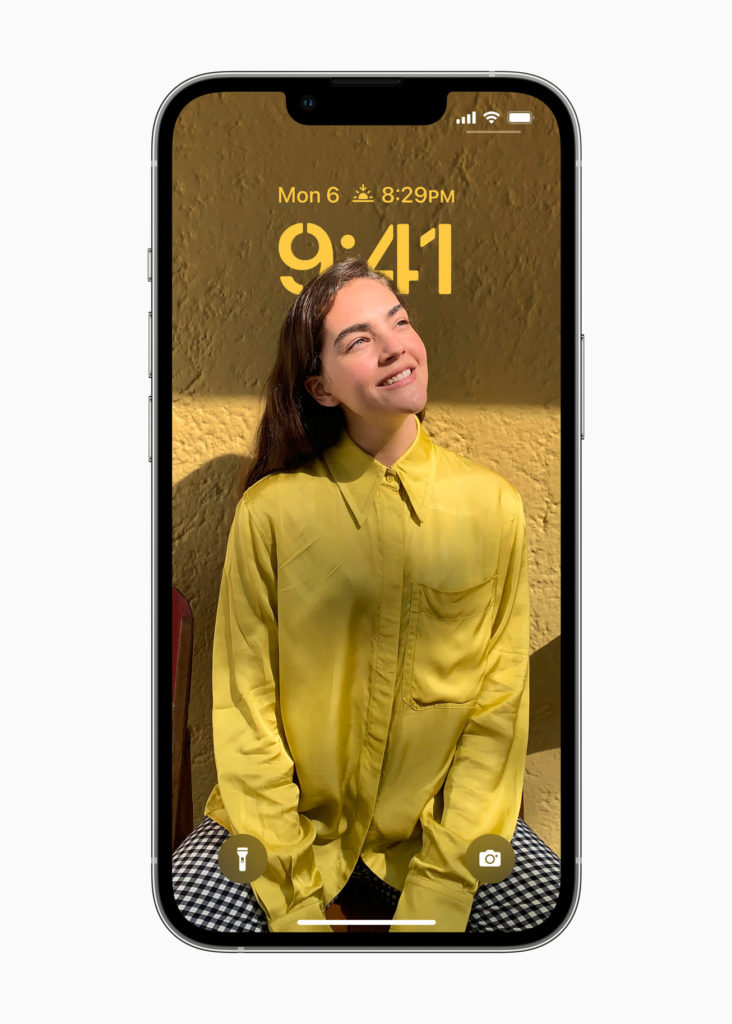 This is important as you can now have a lot more information at a glance. If you added a calendar widget to the screen, for example, you can see what upcoming meetings or events you have without unlocking your iPhone and opening the Calendar app. It's exciting, to say the least.
Based on the Focus modes that were announced with the iOS 15, Apple has made it easier to attach the lock screen to a Focus mode. So, you can have various pictures on your lock screen that are connected to a Focus mode. An example is a picture of your family when you're in Personal mode, or a picture of your workspace when you're in work mode. This helps set your mood in the right mode.
These Focus Filters also work with Safari where you only see tabs related to work while you're in work mode and so on. Very exciting!
Edit and Unsend Messages
Did you wish you could edit an embarrassing typo or delete a message entirely after it had already been sent? Well, your wish has come through. You can now edit messages and delete them with the Messages app. Also, you can mark any thread as Unread if you'll prefer to respond later.
Advertisement - Continue reading below
These updates bring a lot more flexibility to the Messages app on iOS. Think about the level of flexibility you have with Instagram chats where you can quickly delete a message before the recipient sees it. It's the same here.
SharePlay in Real-Time
How to Share Your Screen With SharePlay on iPhone During FaceTimeApple introduced SharePlay with iOS 15 to let users create shared experiences with their friends and family. You could watch TV shows and movies together, listen to stories, play games, or even work out together. Now, you can easily discover all of these experiences from within your FaceTime app. With just one app, you can jump into SharePlay-supported apps that you already have on your phone or discover new experiences. SharePlay is now also available on the Messages app.
---
READ MORE: Here's the Full List of Apps that Support SharePlay on iOS 15
---
Accessibility is an important thing with these features. And it's great that Apple is making SharePlay more accessible. See a list of apps that support SharePlay. SharePlay in Messages app is a game-changer. When you find something you want to share, you can kick it off right there and enjoy it together while texting the person on the other end.
Dictation
A new on-device Dictation experience has been introduced that lets you fluidly move between voice and touch. Hence, you can select text using touch and replace it with your voice. If you're sending a longer message, Dictation automatically adds punctuation marks to make your message readable and can also add emojis when you say them. These new experiences also work when you send messages with Siri.
This is a very exciting update, especially with the Apps Intents API that makes it easier for users to work with Siri shortcuts without manually setting them up.
Live Text in Video
Apple released LiveText to enable users to interact with text in their photos. So you could select text from your camera to Safari, Notes, and screenshots. Live Text is now available with videos. you can simply pause a video and interact with the text in it. This is groundbreaking. You can also automatically convert currency and translate from Live Text.
Imagine a developer who's watching a tutorial and can pause the video to select and copy the code samples from his tutor. This is an extremely useful feature. Live Text can now also be used in the Translate app.
Advertisement - Continue reading below
Wallet Update
You can now securely share your ID with apps that require identity and age verification using Wallets. The good thing is Apple will not share your exact date of birth with these apps. They'll just let them know if you're "over 21" or not. This takes the privacy discussions even further. You can access your home, car, hotel, and office with your iPhone wallet.
Sharing keys via wallet has become even easier. You can share keys over other apps like Messages, WhatsApp, Mail, and the recipient just needs to add the keys to their own wallet with a single tap and they'll gain access. Amazing, isn't it?
Apple Pay & Pay Later
You can now tap to pay on your iPhone as businesses can now accept contactless payments on their device. With this, businesses do not need any additional hardware or POS terminal to accept payments. Apple Pay now has a pay later feature that lets you split the cost of payment into 4 installments at no interest rate.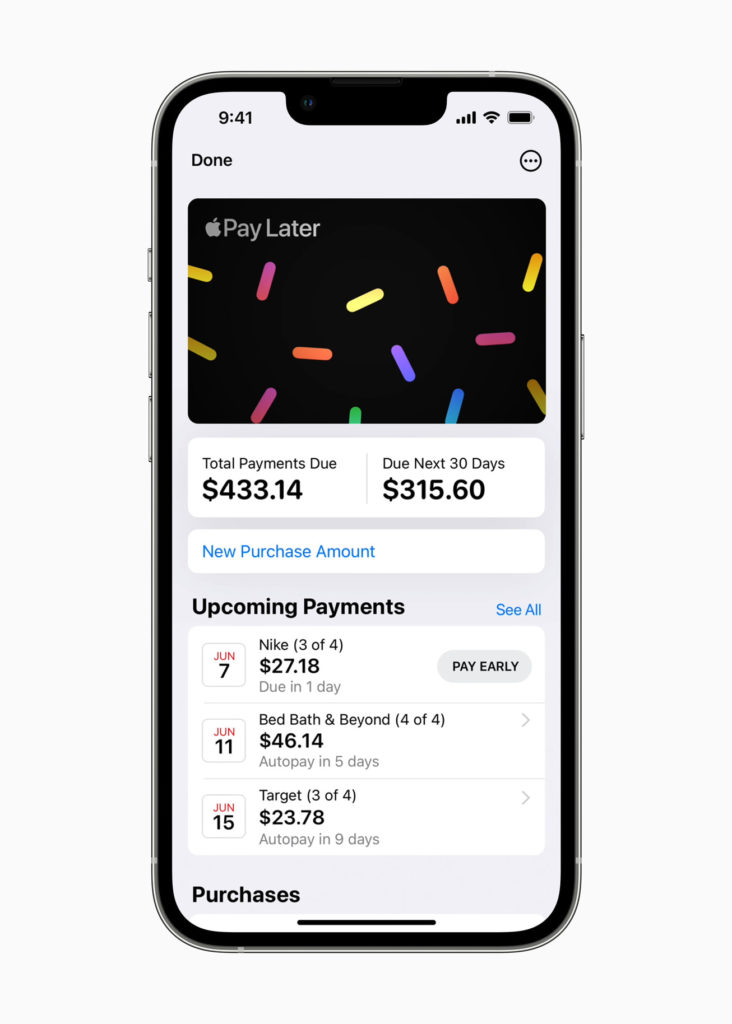 Apple Pay Later is a really interesting feature that is likely to see adoption happen swiftly. While there are other products like AfterPay, their interest rates can be a lot, hence, users will prefer to use Apple Pay Later for their Buy Now Pay Later product.
Apple Maps
Apple has redesigned the Maps experience. This is already available in 10 regions. There are new, great features like cycling, look around, and more. Apple pushed it even further with the new city experience with details for roads, land cover, and elevation. There's also improved driving and transit navigation.
With the Apple Maps in iOS 16, you can now plan 15 stops in advance. This is made possible with the new feature called multistop routing. Maps will store previous routes so they're easy to get back to. You can also use this feature by asking Siri to add routes while you drive.
With Transit, riders can see fares for how much their journeys will cost. This comes with the ability to add transit cards to Wallet. You can reload your cards without leaving Maps.
Sport News
With sports news, you can ask Siri for live game updates and information about players or teams. The Apple TV app, via live activity, brings you scores of games right on your lock screen. Also, follow your favorite teams and leagues to get up-to-date news in a new section called My Sports.
Advertisement - Continue reading below
Family Sharing
With family sharing, you can share your favorite updates and subscriptions with up to 5 family members. These include Apple Music, iCloud+, and so on. If you have kids, It's become easier to create accounts for them. And this comes with built-in parental controls. You can set age restrictions for apps, books, shows, and movies.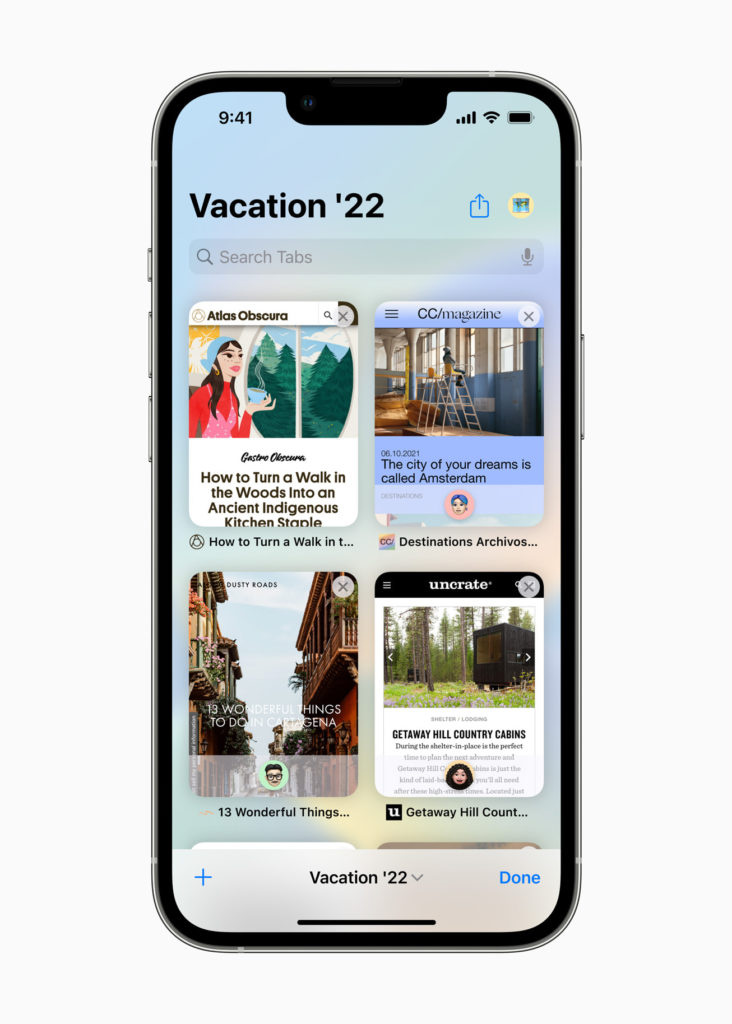 You can also share photos in one place with other people in your family. This is useful when experiences are captured by different people. iCloud Shared photo library lets all the photos be in one place where everyone can contribute to. Families that create experiences often and take pictures will love this one.
Safety Checks
Safety Check helps people quickly turn off others' access to their devices. An example is someone escaping an abusive relationship and turning off access to their location. If you share passwords and access to your device with your partner, Safety Check can help you review and reset the access whenever you need to.
These are all mind-blowing updates that came to the iOS 16. If you want a summary of everything Apple announced at the WWDC 2022, check this post. Let us know what your thoughts are around these new updates that came to iOS 16 and which one stood out. For us, we think they're superb!