It is that time of the year when a group of fanatics wait on the Apple of their eye to say something. Yes, the first week of June is usually a talk point on what Apple has been up to over the past year, and this year's announcements were made at the WWDC 2018 in San Jose.
Updates to all major operating systems is usually the greeting point of every year's keynote – we've already seen an update to the iOS 11.4, followed by all the big announcements that could be available, as we are going to list out. However, there is no new hardware, compared to last year's conference which saw an introduction to the HomePod, the iPad Pro 12.9 and the iPad Pro 10.5.
Advertisement - Continue reading below
So, what are the key takeouts from the WWDC 2018 so far? Let's take a ride.
iOS 12 with a variety of new features
An improved performance, faster operation, and much personalized features. This is what the iOS 12 packs. Apple says iOS 12 will significantly speed up older phones dating back to 2013, while newer ones should be at rocket speed. For example, the camera on the iPhone 6 Plus will open as much as 70 percent faster from the lock screen.
ARKit 2.0
The next generation of the company's augmented reality development software  comes with a refurbished face tracking, better and more realistic rendering, 3D object detection, persistent and shared experiences, plus a multiplayer component that will come within the new development tools.
macOS Mojave
The mac operating system's latest version brings with it a dark mode that dims most of the elements on the screen, and new tools to help users organize their work, such as a new way of viewing files in Finder and stacking documents intelligently like the "gallery" file browser for photographers.
Memoji: a personalized emoji
How about having a personalized, animated emoji that looks just like you? Apple is giving users a way to create a customized avatar for themselves that will behave exactly like an Animoji. It'll keep up your head movements and facial expressions, with freckles, glasses, hairstyles all added to the picture.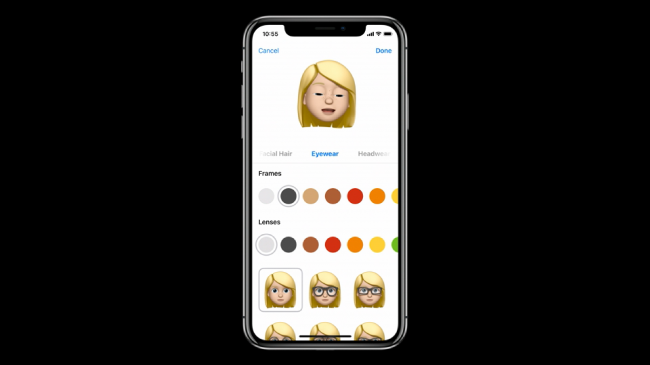 Advertisement - Continue reading below
FaceTime group calling
FaceTime will let you call up-to 32 of your friends, making use of a moving tile display of faces currently in the chat, floating and coming into greater prominence when someone begins to talk. This has been integrated into the Messages app, where one tap from within a group chat can launch a FaceTime with all participants.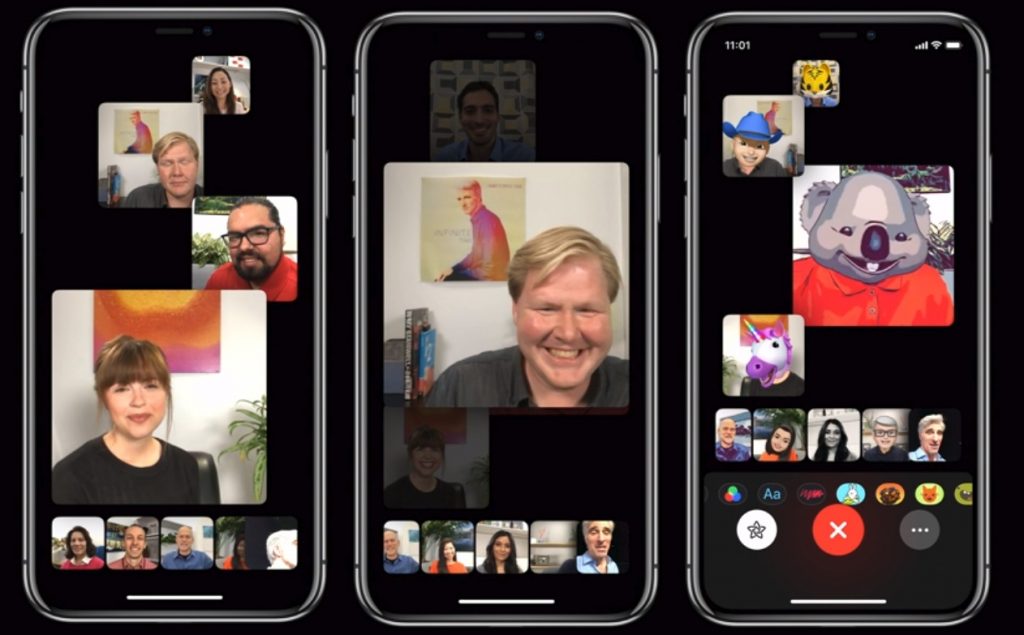 watchOS 5
WatchOS 5 brings to the Apple watch some interesting and handy features.
A new WalkieTalkie feature that allows you to give permission to a contact so that the two of you can voice chat just by tapping a talk button and speaking into your watch. The receiver is notified by a vibration and an audio alert to receive the message.
The Podcasts app for streaming music and podcasts phone-free. You just need to ask Siri to play whatever you want to hear if it's not available on your Watch, and it will sync to the Podcasts app on your other devices.
Your Apple watch should also be able to recognize when you've started a workout and to tell when you've finished and ended the workout, just in case you forgot to track the activity yourself.