As with any other social media platform, Twitter continuously updates its features and some of these come from user feedback, queries, etc. Twitter recently announced a new way of combining and mixing media in a single tweet which was not previously possible.
You can now mix GIFs, Videos, Images, etc in different frames. Previously, anybody who needed to share various media types would need to do it in various Tweets or threads. This should come in handy for content creators who might want to convey stories visually or mix up media to achieve a certain goal.
Advertisement - Continue reading below
Twitter also mentioned that this update is the latest example of how they are working to make Twitter the easiest and most convenient place to share images, videos, and other creative content.
---
Also Read: How To Get Verified on Twitter in 2022
---
Supported Versions
The update is currently available on iOS and Android. However, Tweets with different content types can be consumed on all platforms. This means you can't currently achieve mixing media on the web version, but you can consume it.
The official announcement came almost two weeks ago but the feature had been on vigorous testing with a few celebrity accounts and staff members.
How to add different media
When logged in, tap the photo/GIF icon in the Tweet composer to start mixing your media. As aforementioned, you can add up to 4 different types of media. It is also important to note that this is a test feature and it is not fully rolled out.
Advertisement - Continue reading below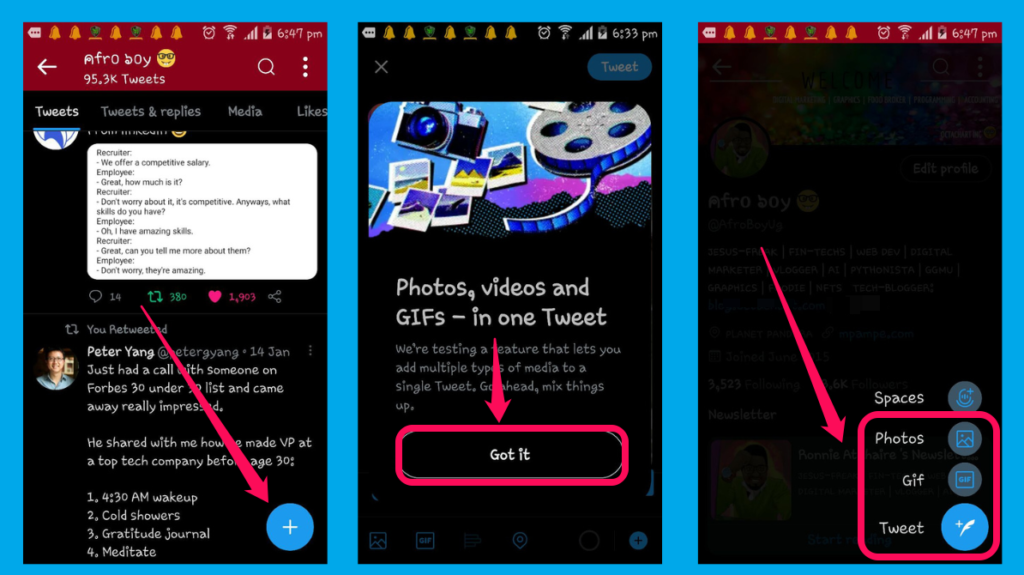 Here is mine;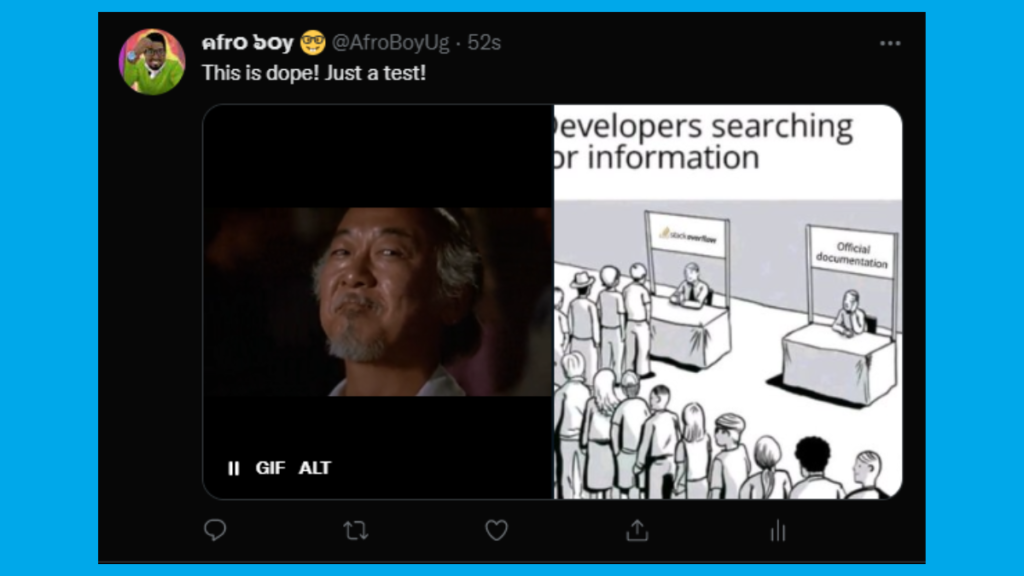 ---
Also Read:
---
What are the size and file type requirements?
Media attachments do not count toward the character limit in a Tweet. It is the size that matters
Photos can be up to 5MB; animated GIFs can be up to 5MB on mobile, and up to 15MB on the web.
Twitter only accepts GIF, JPEG, and PNG files.
Twitter does not accept BMP, TIFF, or other file formats.
Conclusion
That's it for this article about Twitter's new media mixing and how you can achieve it. I believe this new feature is cool and will personally save me a bunch of threads I have been doing especially those that involve videos. Do let us know what you think of this new tweak in the comment section.