Airtel Kenya has launched its 5G network in Kenya, becoming the second mobile operator in the country to offer this next-generation wireless technology. The company said it has deployed 5G sites in 16 counties with 370 5G active sites spread across 180 wards and plans to expand to other major towns in the coming months.
5G is expected to deliver faster speeds, lower latency and higher capacity than the current 4G network, enabling new applications and services such as cloud gaming, virtual reality, augmented reality and smart cities.
Advertisement - Continue reading below
Airtel Kenya's CEO said the launch of 5G is part of the company's commitment to provide the best customer experience and empower Kenyans with affordable and innovative digital solutions.
---
Related:
---
"We are delighted to be the first telco to launch 5G services in Kenya. This is a milestone for our country and a testament to our vision of enriching the lives of our customers through technology. We believe that 5G will transform the way we communicate, work and play, and we are excited to be at the forefront of this evolution," he said.
Airtel Kenya's 5G network will use the 2600MHz band, which has better coverage and penetration than higher frequency bands. The company said it has partnered with Nokia and Huawei to deploy the 5G infrastructure across its cites.
To access the 5G service, customers will need a 5G-enabled smartphone and a 5G SIM card from Airtel, although it is still not known if the current 4G SIM Cards will suffice like they did in Safaricom's case. The company said it will offer unlimited data bundles for 5G customers at competitive prices.
Airtel Kenya 5G Data Packages
The table below compares the prices of Airtel's 5G unlimited bundles with Safaricom's 5G packages.
Advertisement - Continue reading below
| Speed | Airtel (Ksh) | Safaricom (Ksh) | Data Cap |
| --- | --- | --- | --- |
| 10 Mbps | 3500 | 3499 | 300 GB |
| 30 Mbps | 5500 | – | N/A |
| 50 Mbps | 7500 | – | N/A |
| 40 Mbps | – | 5999 | 1,000 GB |
| 100 Mbps | – | 14999 | 10,000 GB |
As seen from the table, Airtel offers more speed options and lower prices than Safaricom for unlimited data. However, Safaricom has a higher speed option of 100 Mbps and data caps for its packages.
Unlimited data users really only have one option as all Safaricom data packages have Data Caps.
---
---
Airtel is confident that its 5G network will enable more adoption of augmented reality (AR) and virtual reality (VR) applications in Kenya. AR and VR are immersive technologies that create realistic simulations of real or imaginary environments using computer-generated images and sounds.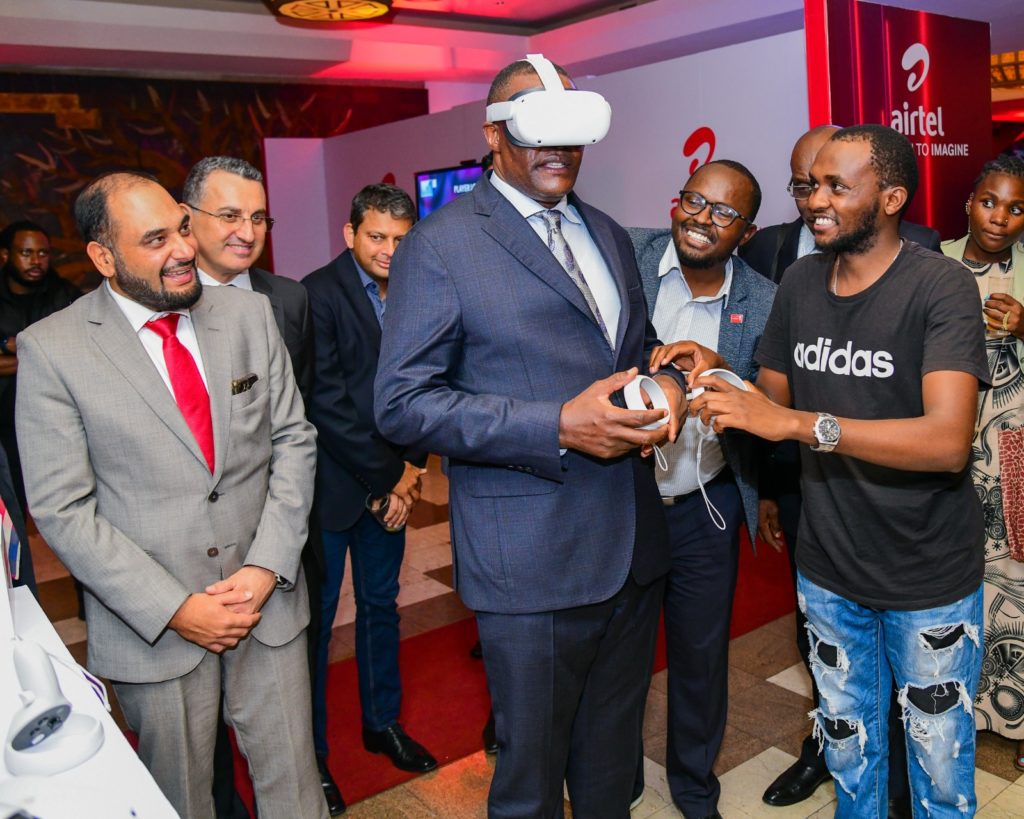 Some of the use cases of AR and VR that Airtel envisions include:
Education: Students can learn in interactive and engaging ways using AR and VR devices and content. For example, they can explore historical sites, visit museums, conduct experiments or practice skills in virtual classrooms.
Entertainment: Customers can enjoy high-quality streaming of movies, music, games and sports using AR and VR headsets or glasses. They can also experience live events or concerts as if they were there in person.
Healthcare: Patients can receive remote diagnosis, treatment or consultation from doctors using AR and VR devices. They can also use VR for pain management, rehabilitation or therapy.
Tourism: Travelers can explore different destinations or attractions using AR and VR applications. They can also book hotels, flights or tours using AR and VR interfaces.
Business: Professionals can collaborate, communicate or present using AR and VR tools. They can also use AR and VR for training, simulation or visualization of data or products.
Airtel's launch of 5G puts it ahead of its rivals Faiba Mobile and Telkom Kenya, which are yet to announce any plans for rolling out the new technology. Faiba Mobile is a subsidiary of Jamii Telecommunications Limited (JTL), which offers fixed broadband services using fibre optic cables. Telkom Kenya is a state-owned company that has been struggling with financial and operational challenges.
Airtel hopes that its 5G network will give it an edge over its competitors and attract more customers to its platform. The company currently has about 17 million subscribers in Kenya, behind Safaricom's 38 million and ahead of Telkom's 3 million.
Advertisement - Continue reading below