Prime Day 2023 is finally here!
Since not everyone will be ready to invest in a new TV, smartphone or other higher-priced products, we've decided to search all available deals and curate the best gadgets and electronics you can get under $50 today. In this list, you'll find phone accessories, smartwatches, headphones, surge protectors and so much more – all on a very slim budget.
Advertisement - Continue reading below
Sony WH-CH520 Bluetooth Headphones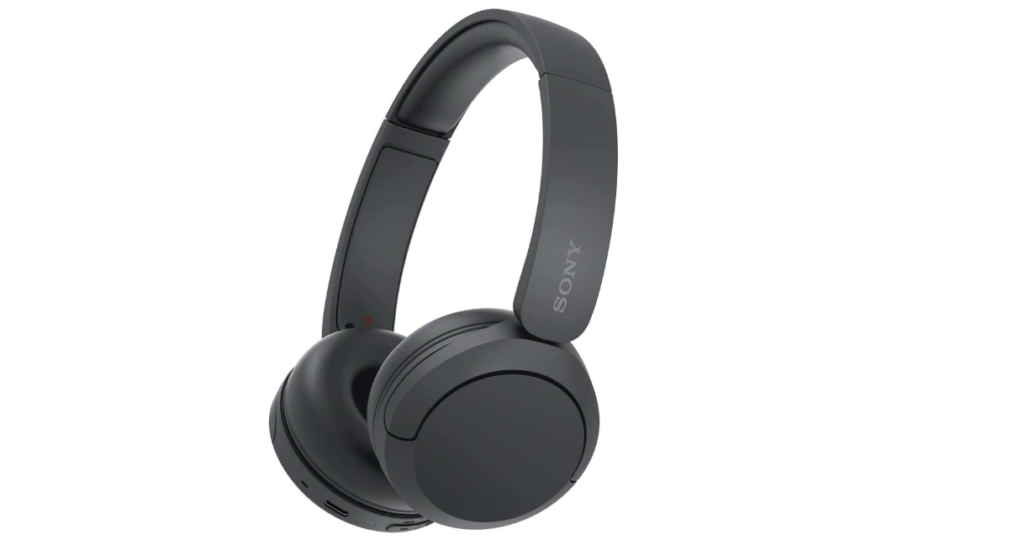 This is the perfect time to get highly functional Bluetooth headphones from a reputable brand at a discount. With up to 50-hour battery life and quick charging, you'll have enough power for multi-day road trips and long festival weekends.
iPhone Charger [Apple MFi Certified] 3pack 10FT Long Lightning Cable
This super long high-quality iPhone charger is built in with original chip so you're sure of charging safely and faster too. It has nylon insulation braided so it's more durable than your regular iPhone charger. This particular accessory is designed for long-term use and what better time to get it at a deal than now?
OLOV Electric Hair Trimmer
If you've been thinking about getting a hair trimmer, you can save a ton on your purchase today. This trimmer is useful for trimming nose hair and below-the-waist hair. It's waterproof so you can use it in the shower, and designed to operate with no noise. Add this to your grooming kit and save more than 20% while at it.
JISULIFE Handheld Mini Fan
Spending a lot of time outdoors? Use this portable handheld mini fan that doubles as a flashlight and backup power bank. It's perfect during a hot day, can easily fit into your bag and is so multi-functional, we highly recommend it.
Vinyl Record Player Turntable
Unlike traditional record players, this one has a built-in Bluetooth receiver and two stereo speakers. This way, you can play your vinyl records and still play music from your smartphone. It's the perfect gift for a friend, loved one or even yourself because it also gives your space a very aesthetically pleasing scene. So don't miss out on getting it cheaper today.
AGPTEK Smartwatch for Women
Get a smartwatch compatible with both Android and iOS devices. This watch is a waterproof touchscreen tracker that helps you monitor your heart rate, sleep, daily steps and other exercises during the day. Although you can receive messages or calls with it, it has an elegant style that just fits every occasion.
Advertisement - Continue reading below
Blurams Security Camera
While this device doesn't transmit 4K video, it has a 2K video with 360-degree coverage. Usually ideal for pets and babies, this home security camera has motion tracking. This way you receive instant alerts when there's an unusual sound or motion detected. It automatically records the alert so you see what happens within this period.
JTEMAN Cell Phone Stand with Wireless Bluetooth Speaker
Solo movie nights should get a lot better with this device. With the anti-slip base, you can watch movies on your mobile phone comfortably while enjoying surround sound with the accompanying Bluetooth speaker. It's compatible with iPhones, Samsung, LG phones and Kindles. Get two devices in one at the best discount ever this Prime Day.
BERIBES Bluetooth Headphones
Oh yes, you can get quality Bluetooth headphones on a budget this Prime Day. Enjoy over 65 hours of playtime and high-fidelity music with these headphones. It's foldable, lightweight, and offers deep bass. It's also super comfortable over the ears and you have an adjustable headband to make it even better. 
ADDTAM USB Wall Charger and Surge Protector
Update your surge protector with this 9-in-1 wall outlet on a budget. With this purchase, you get 5 AC outlet splitter, 4 USB charger ports (including a USB C port), and 1800 joules surge protector. It offers optimal charging speed. This deal price is definitely a steal you should definitely take advantage of.
Amazon Basics 12W One Port Wall Charger
Get up to 60% off on this USB-A wall charger. It's lightweight, ideal for travel and compatible with most phones. It comes in a pack of 2 and the USB port can provide up to 2.4 amps of power. We highly recommend stocking up on this device especially if you have a large household.
Apple MFi Certified 2-Pack 20W USB C Charger with Cable
This USB C fast charger comes with a 6FT long lightning cable. It has the safety efficient fast charging which ensures that you fully charge your devices within an hour. We definitely love the built-in multi-protection system avoiding over-voltage. So you don't have to worry about power surges and overheating while charging.
UCOMX Nano 3-in-1 Wireless Charger
If prefer a wireless charger, then this travel charger is perfect for charging multiple devices, especially during travel. This is because this charging station is foldable so it makes it super compact. Charge your phone, watch, Airpods, and more on a budget.
Newmowa 60 LED High Power Rechargeable Light
Instead of getting a ring light that'll take up room space, get this clip-fill video light for nearly half the price. Perfect for video shoots and web conferencing, you can switch between the light modes. There are three modes for video conferencing, for makeup and even for video shoots.
Advertisement - Continue reading below
Tozo T6 True Wireless Earbuds
The TOZO T6 wireless earbuds come with touch control and wireless charging. It's a very versatile earbud and the best you can get at this price. Asides from the deep bass it provides, it's also waterproof. The touch controls make it easy to control music, calls and volume without picking up your phone.
This brings us to the end of our list.
Remember that these Prime Day electronic deals only last for today and tomorrow. So hurry and get them before they run out of stock. Don't forget to share this post with your tech friends and family so they don't miss out on these deals too.
Disclaimer: We might get a commission for some of the products we recommend here, but this doesn't affect our editorial policy