It is common knowledge that Meta is one platform known for prioritizing users' safety and privacy. Meta recently introduced the Parental Supervision tool on Instagram to add to its long list of privacy and safety tools. This tool lets parents and guardians supervise and restrict inappropriate content on Instagram for their children or wards (ages 13 to 17). Instagram has got a vast library of content, and some of them can be inappropriate and harmful to teenagers, hence the introduction of this tool.
In this article, we will show you how to set up parental supervision for your kids on Instagram. You should read this article if you are worried about their safety or would like to control their activities on Instagram.
Advertisement - Continue reading below
---
Related: How to Sign up on Threads by Instagram – Twitter alternative from Meta
---
What You Need to Know
Before we get started, here are a few things to note:
Both the parent and teenager must have an Instagram account.
To set up parental supervision on Instagram, an agreement between you (the parent or guardian) and the teen.
The teenager in question must be between the age of 13 and 17. However, when the teen turns 18, the supervision will be ended automatically.
You can set limits on when and how long they can use Instagram
See who your teen is connected to and who they've blocked
You can check their settings and be notified if they change.
The parent or teen can remove supervision at any time.
---
Related: How to Switch Your Instagram Business Account Back to a Personal Profile
---
Instagram Parental Supervision: How to Set it up
Open the Instagram app on your smartphone.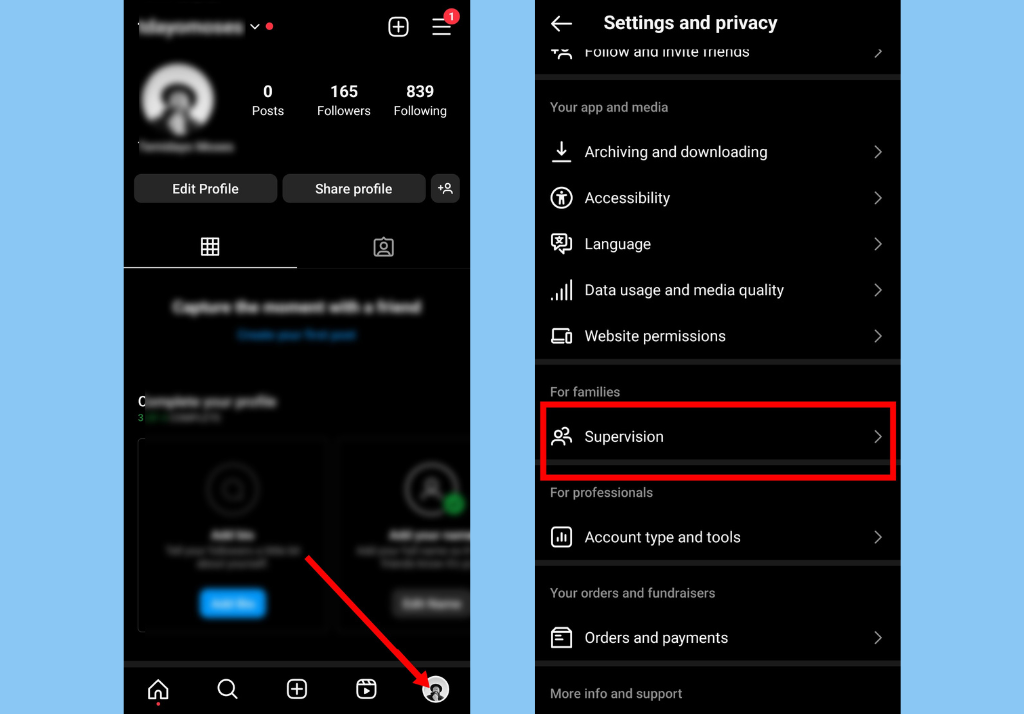 Next, tap your Profile icon in the bottom-right corner of your screen.
Then, tap the three-dot Menu icon in the top-right corner of your screen.
Tap Settings, then scroll down and tap Supervision.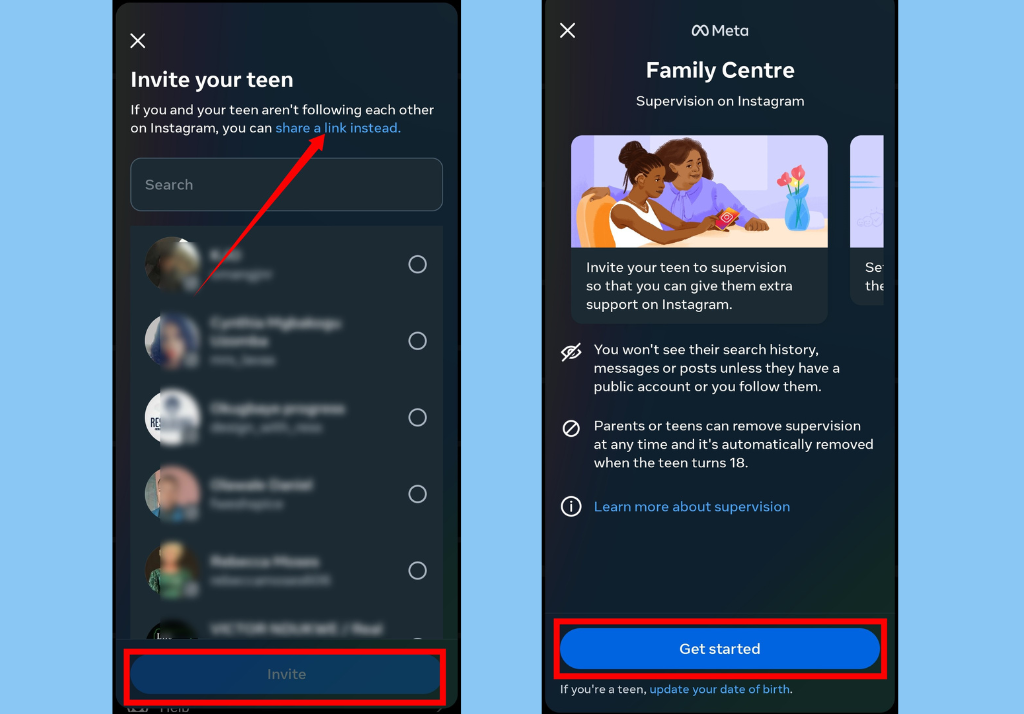 Tap on Get Started.
Tap on your teen's profile from the contacts displayed and then tap Invite.
If you and your teen aren't following each other on Instagram, you can tap on share a link instead.
Finally, it is important to note that while the Parental supervision tool on Instagram is a good option for teenagers' safety on Instagram, it is not the most effective. You should also consider other safety tips like making your kids' accounts private.