If you have a smartphone that runs on firmware, there is always a need to update to a newer version. You may receive a notification that indicates an update for your firmware, with which you may comply but just when you are half-way the update process, your device loses power. It then may no longer power on or even function properly; becoming a bricked smartphone.
Do not panic! The device can still be recovered, with a few tricks that are worth attempting.
Advertisement - Continue reading below
Boot into Recovery mode
The procedure for recovery mode booting is not the same for every smartphone. So, you may take an extra initiative in finding out the exact steps for your model. But it usually involves holding the volume down key/volume up key and Power key together.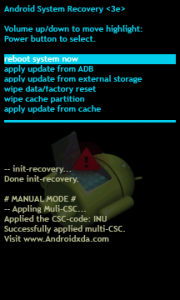 Use the volume keys to choose wipe cache partition. Once done, select wipe data/factory reset to delete any settings or apps that could be causing the malfunction. From there, you can reboot the phone to see if the problem has been rectified.
The other option is loading a new ROM update using your SD memory card. You first need to download the ROM zip file onto your computer; plug in the SD card and copy the file onto it. When it's done copying, put the SD card into your phone and reboot into recovery mode as guided above. On the menu that comes, select to apply update from external storage and navigate to the ZIP file you just copied. It will take a few minutes to flash the ROM but once done, you may reboot the phone.
If recovery mode booting fails, Contact the device manufacturer on how to fix it
Advertisement - Continue reading below
The device manufacturers have much more information on upgrading of firmware and an errors that may pop up during the process. You can contact them and probably play innocent, like "you don't know what exactly happened". If you are lucky, you could walk away with a new phone in replacement, or have them fix the problematic one for you.
Otherwise, a bricked smartphone should not be a worry in any way.