Google Maps makes it easy for its users to share their exact location for a short time or permanently. So, if you'd like to give your friends an ETA or keep them notified of your exact location for security reasons, Google Maps lets you do this.
It could also be your family or partner; sharing your location with them is a good way for them to keep track of exactly where you are at every moment. This feature is also a great way to give someone directions to a particular location. When you share your location with another person, this person can see your location on a map in real-time.
Advertisement - Continue reading below
---
---
How to Share Your Location with Friends on Google Maps
Here's how to share your live location:
First, open the Google Maps app on your smartphone.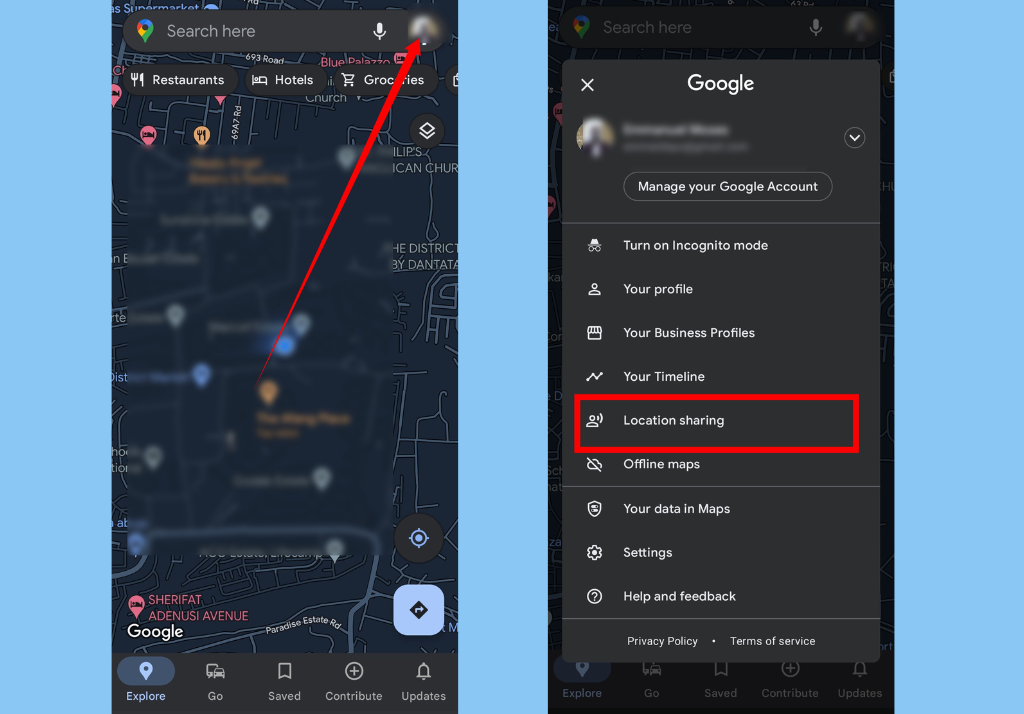 Then, tap your profile picture in the top-right corner of the screen.
Next, tap Location sharing.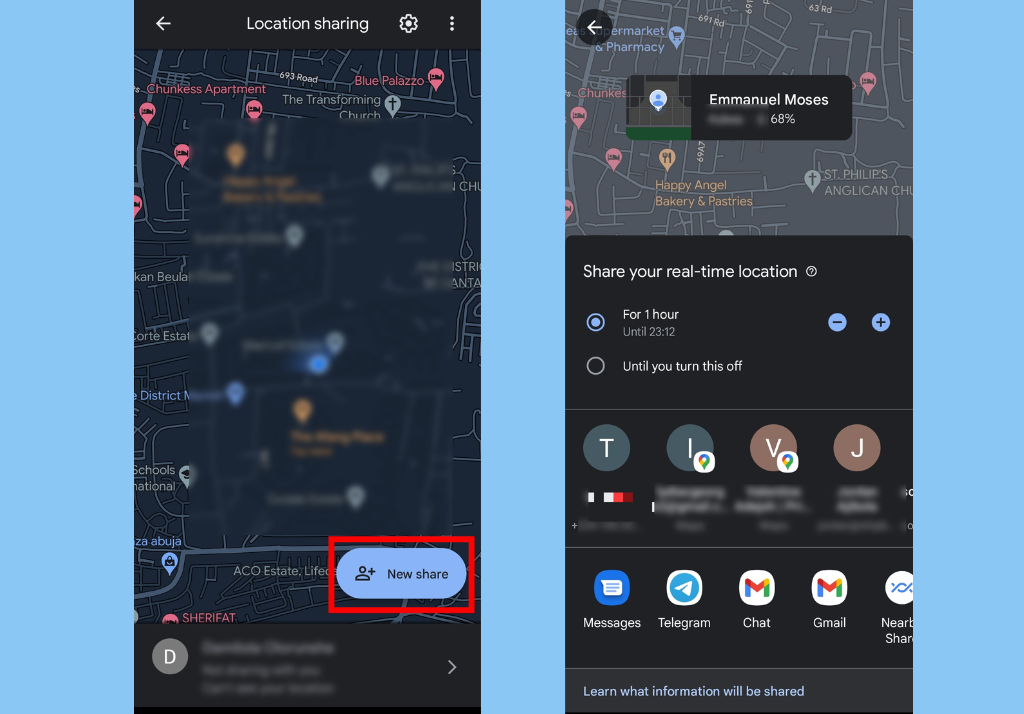 Tap the blue New Share button.
You'll then need to select the duration of your location sharing. You can choose from as low as 15 minutes, to 12 hours, and as high as 24 hours. Alternatively, you can make your location sharing permanent (until you turn it off, of course).
Next, select who you want to share your location with. A link will be sent to them and whenever they click on this link, they would see your live location. Please note that anyone with the link can see your live location.
Anyone with the link can also set up notifications that automatically alerted them when you enter or exit a location.
How to Stop Sharing Your Location
Once you share your location with people, you'll see the list of everyone with access to your location in real-time. Tap the profile of the person that you'd like to revoke their location-sharing access and then, tap Stop.
Let us know in the comments section if this worked for you and if you'll be using it over other platforms like sharing on WhatsApp, Telegram, and iPhone location share.