Online ads site OLX will now allow advertisers to develop and place banners on the site's front page for high visibility without having to post them.
The alternative banner adverts will be offered to companies keen on high visibility and expose their businesses through the platform at Sh100,000 per month based on how visible one wants their adverts placed.
Advertisement - Continue reading below
Message from the country manager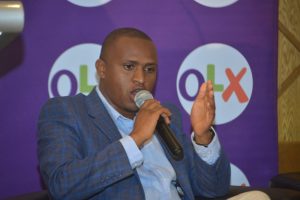 In a statement, Mr. Peter Ndiang'ui said that this is an alternative way of attracting private organizations as well as companies to advertise with them while taking advantage of the high traffic that comes to OLX daily.
"OLX is a high traffic site with over 2 million visitors a month and a great place for these organizations given the number of visitors who come to the site on a monthly basis. All users who visit our site already have an intent to purchase and these ads will be strategically placed to target these specific users at their point of purchase. This then allows the businesses to select targeted audiences whom they wish to have them see these adverts. For instance, if you are a business seeking to offer loans to car buyers, the vehicle category will be best suited for you." Mr. Peter Ndiang'ui, OLX country manager said.
"Due to continuous increase in traffic and adverts in our site, we would like to offer a premium experience to both sellers and companies who want to make the most of our platform hence the monetization efforts which also help us provide quality experience for these users. Mr. Ndiang'ui added.
All follows suit at a time when OLX just begun monetizing its platform by introducing premium Ads, otherwise known as Top Ads that let you post an item and have your advert appear at the top of the site.
Here is a screen capture of how the olx home page now looks like
Advertisement - Continue reading below