So it is official, Microsoft has acquired GitHub for a rather reasonable 7.5 Billion dollars. Understandably, this is not sitting well with GitHub users. GitHub has for a long time been the go-to hosting site for open source projects. Microsoft happens to be as proprietary as they come, the exact opposite of the kind of projects on GitHub. While it is still too early to tell what this acquisition means for the platform, it is clear that Microsoft doesn't exactly have a favourable view in the open souce community.
We have already seen a considerable number of users abandoning ship. A quick search on Twitter and you'll see tons of developers proclaiming the demice of GitHub. #MovingtoGitLab has been trending for days now. That said, here are a few alternatives you could consider of you also plan to jump ship.
Advertisement - Continue reading below
GitLab is the defacto alternative to GitHub. It is as close as you will ever come to the look and feel of GitHub. It is also open source so you are free to download and use on whichever platform you prefer.
We're seeing 10x the normal daily amount of repositories #movingtogitlab https://t.co/7AWH7BmMvM We're scaling our fleet to try to stay up. Follow the progress on https://t.co/hN0ce379SC and @movingtogitlab

— GitLab (@gitlab) June 3, 2018

Already, tons of projects have been migrated over from GitHub. Gitlab also provides an easy way to migrate over. Early migrators are happy too. Thoughtful and well designed interface. Fantastic built-in tools, incredible Kubernetes support, built-in CI/CD, security testing, project management and support features, etc. Safe to say, GitLab is exactly where all these developers are fleeing to.
SourceForge prides itself in being the Complete Open-Source Software Platform. It is one of the big names in development of open source software. So many Linux Distributions and projects provide downloads via this platform. It also enables developers to create open source projects by offering all the necessary tools.
Advertisement - Continue reading below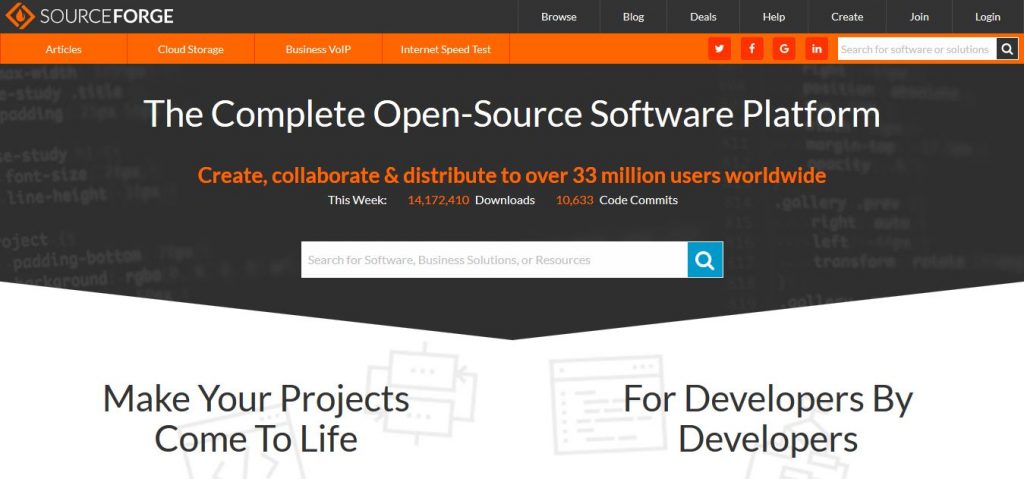 SourceForge fell behind the rest of the competition as GitHub and others offered developers a more intuitive interface. All that is changing as SourceForge has redesigned its interface and it aiming at the top spot in open source code hosting.
Like many other platforms right now, SourceForge is offering adopters an easy way to migrate their code from GitHub.
Launchpad is Canonical's software collaboration platform. It has been widely used by Canonical and its partners in projects around the Ubuntu operating system.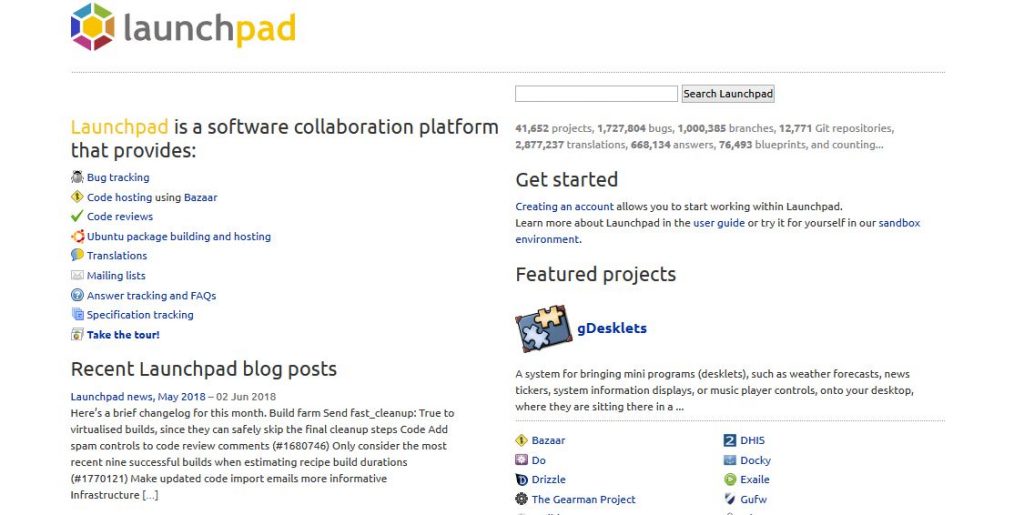 Launchpad has been around for quite a bit but  hasn't quite gained popularity as its been seen as part of Ubuntu as a platform. Launchpad boasts of good support for Git. It offers theability to import Git repositories onto the platform and is completely free, just like the rest of Canonical stuff.
Bitbucket is the preferred choice for big enterprises. It is owned by Atlassian and is more tightly integrated with other Atlassian tools such as HipChat, Jira and Confluence. It is free for projects with upto five team members and therefore looks more appealing to small projects.
Advertisement - Continue reading below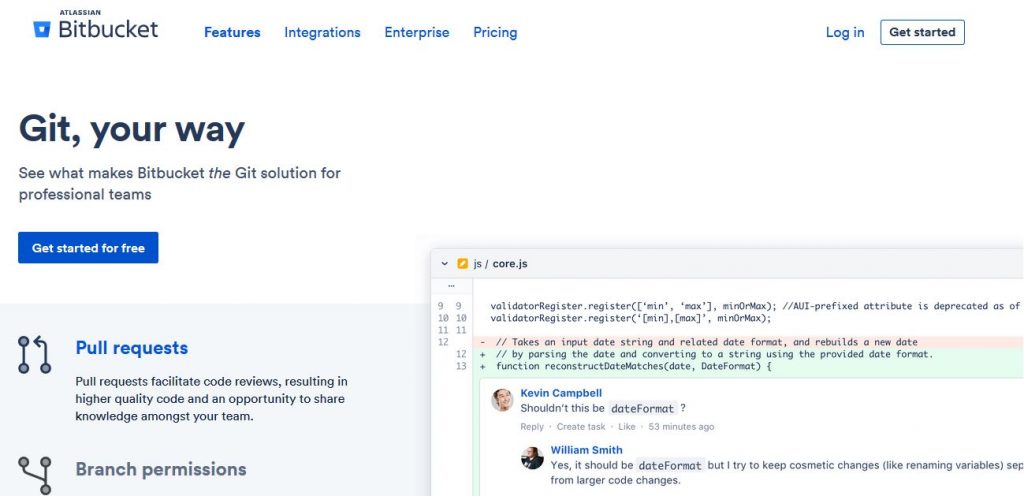 Open source projects that have more than 5 members can still use BitBucket for free. This is if they apply for a community license and obey Atlassian's open source guidelines.
Sticking to the trend with the seeming open season of harvesting users from GitHub, Bitbucket also offers a tool to help developers migrate their code from GitHub to their platform.
Featured Image courtesy of Techxerl