Known for its affordable and high quality entry level devices, Itel has been on a roll releasing a device or more every quarter.We have seen the Itel S12, Itel A32F and Itel P32 all in 2018.
In the rumor mill is a device expected to be called the Itel S13.  According to a leaked document, the device will carry a 13MP selfie camera, have a fingerprint sensor and run Android Go. The selfie camera will definitely be a winner for many in this day and age where Instagram rules and pouting selfies are the new currency.
Advertisement - Continue reading below
What's more exciting for us is getting affordable and quality devices going for less that $100. This will definitely increase smartphone penetration and increased internet usage. We can all agree that the smartphone and  internet connectivity are playing a major role in  development on the African continent.
Anticipated Itel S13 Specs
13MP selfie camera
5Mp Dual rear camera
5.5′ IPS display
multi functional fingerprint sensor
1GB RAM+8GB ROM
Android GO
Itel S13 Image Leaks
This is the best render of what the anticipated S13 may look like. The leaked render shows a dual rear camera, a fingerprint scanner a front facing flash and Android GO.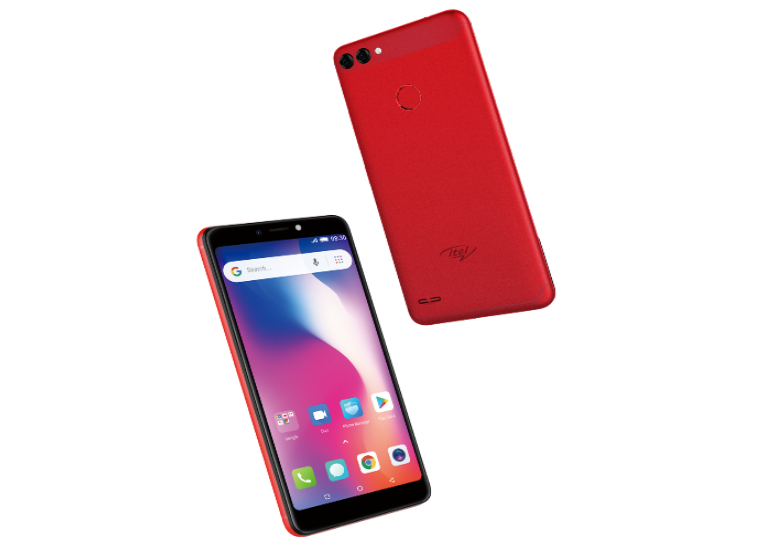 Itel S13 anticipated Price & Launch date
We have not gotten any conclusive information on the release date and price but we anticipate that it will be released in Q3 of 2018. As for the price, based on the specs, the S13 will probably go for anything between Ugx 250,000 to 350,000.