If there was ever an award for the most common, resourceful, and best productivity tools for both corporate and casual users, Microsoft Office would easily sweep the board. However, the tool comes in different types and options, and choosing one (particularly for a newbie) isn't exactly a breeze.
Microsoft offers its Office tools/services on a number of devices but de facto, there are majorly two types of Microsoft Office suites: Microsoft Office and Office 365. The former is the most recognised and has been around for ages while the latter was announced by Microsoft in 2011. So, you might be curious: how are these two Microsoft Office versions different?
Advertisement - Continue reading below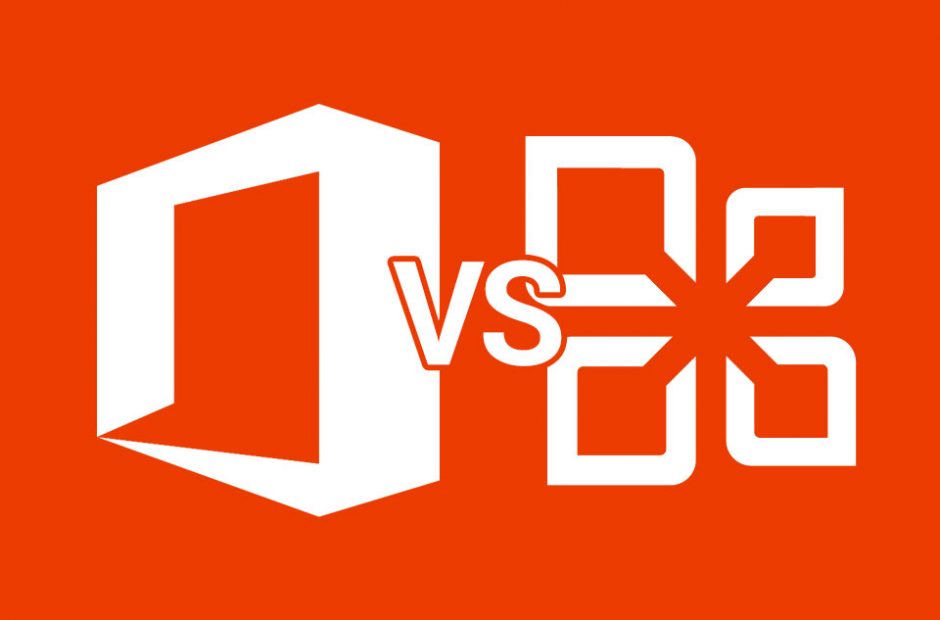 Well, if you are caught up in the confusing Office web, the contents under the headers below should demystify everything and make the picture clearer.
Short Answer — Microsoft Office (MS Office hereinafter) is the version typically installed and accessed on your PC while Office 365 is a cloud-based subscription to a suite of Office programs.
Microsoft Office (PC)
Office is a desktop office suite by Microsoft containing many softwares/tools that can be installed one-off on your PC or workstation without having to worry about future payments about usage licences. Office is available in different type of bundles: either for 'Home & Business' or 'Professional' use. Each bundle or packages have specific apps they contain and whichever of the package you choose to have in your PC, you purchase the license perpetually; you can use the applications in the suite forever.
Office is particularly perfect if you'd be using majority of the tools it comes with on your desktop for everyday work and for a very long time. Office 2013, Office 2016, and the latest Office 2019 are versions of stand-alone Office suites.
Office 365
Office 365, on the other hand, is a subscription-based service made available by Microsoft to avail individuals and businesses, all of its most recent and up-to-date tools and features. This service is perfect for small businesses, schools, large enterprises, companies, start-ups, and non-profits. Although there are also Office 365 plans tailored for individual or personal use.
Advertisement - Continue reading below
As a part of Office 365 cloud-based service, users can also purchase MS Office. This means you can buy MS Office usage license as a standalone suite, or use the tool as part of an Office 365 subscription. Subscription can be paid either monthly or annually and interestingly, unlike MS Office, you can share an Office 365 (Home) subscription with up to four members of your household.
Office 365 vs Microsoft Office (PC)
Listed below are some of the major differentiating features of Office 365 and MS Office:
Purchase and Payments
Office (2013, 2016, 2019) are suites you purchase upfront, install on your PC and use for life. Offices 365, on the other hand, is a cloud-based service that requires monthly or annually (your choice) payments to use all Microsoft's tools and apps for a limited period of time without having to install on your PC.
Connectivity and Accessibility
While this might not have been clearly stated above, Office 365 can only be used online (requires internet connectivity) while MS Office can be used regardless of your PC's internet connectivity status.
That being stated, the "online side" to Office 365 is advantageous as you can access apps, tools, and files from almost any device with an internet connection. Although this is also possible with MS Office, Office 365 has more options; you can share/use your subscription on multiple devices.
Updates and Upgrades
Advertisement - Continue reading below
For Office, once you install a version, security updates and bug fixes are the best extra perks you'll get. Unless you purchase a new version whenever there's one, you won't get to have a taste of new features. For Office 365, you lay hands on new updates and features as soon as they are released by Microsoft.
Per upgrades, Office 365 users can easily switch between plans or whatever Office 365 packages they are subscribed to in the admin dashboard. MS Office users would have to shell out more $$ for a perpetual license.
App Support
Based on the plan you are subscribed to, more apps are generally available to Office 365 subscribers compare to MS Office users. Skype, for example, is not available for Office users but comes with all packages of Office 365.
Choosing between the two versions of Windows Office suite could be quite a hectic task as there isn't a one-size-fits-all package. However, to make the best decision, take a look at the programs and apps that each suites offer in their packages and pick the one that checks all your boxes. For example, if what'll you'll be needing are the basic Office programs (Word, Excel, and Powerful), you should purchase a perpetual license for a standalone MS Office suite. A low-level subscription of Office 365 would also suffice.
On the other hand, if you'll be occasionally needing some advances apps like Skype, SharePoint, Yammer, Microsoft Teams, Outlook inbox space, and data security for personal, home, or business use, a fully fledged Office 365 plan will serve you perfectly.
Conclusively, Microsoft Office is a suite available for purchase upon one-time payment of a license fee; it works with Mac and Windows PC and can only be used on a single device. Office 365 is typically accessed on a browser on multiple devices (laptops, smartphones, tablets, etc.) as long as there is internet connection and you are subscribed to a monthly or yearly plan.
Advertisement - Continue reading below