At its just-concluded Surface Event that took place yesterday (October 2nd), Microsoft took the veil off a number of new additions to its Surface line of product; and one that got many people excited is the Surface Laptop 2.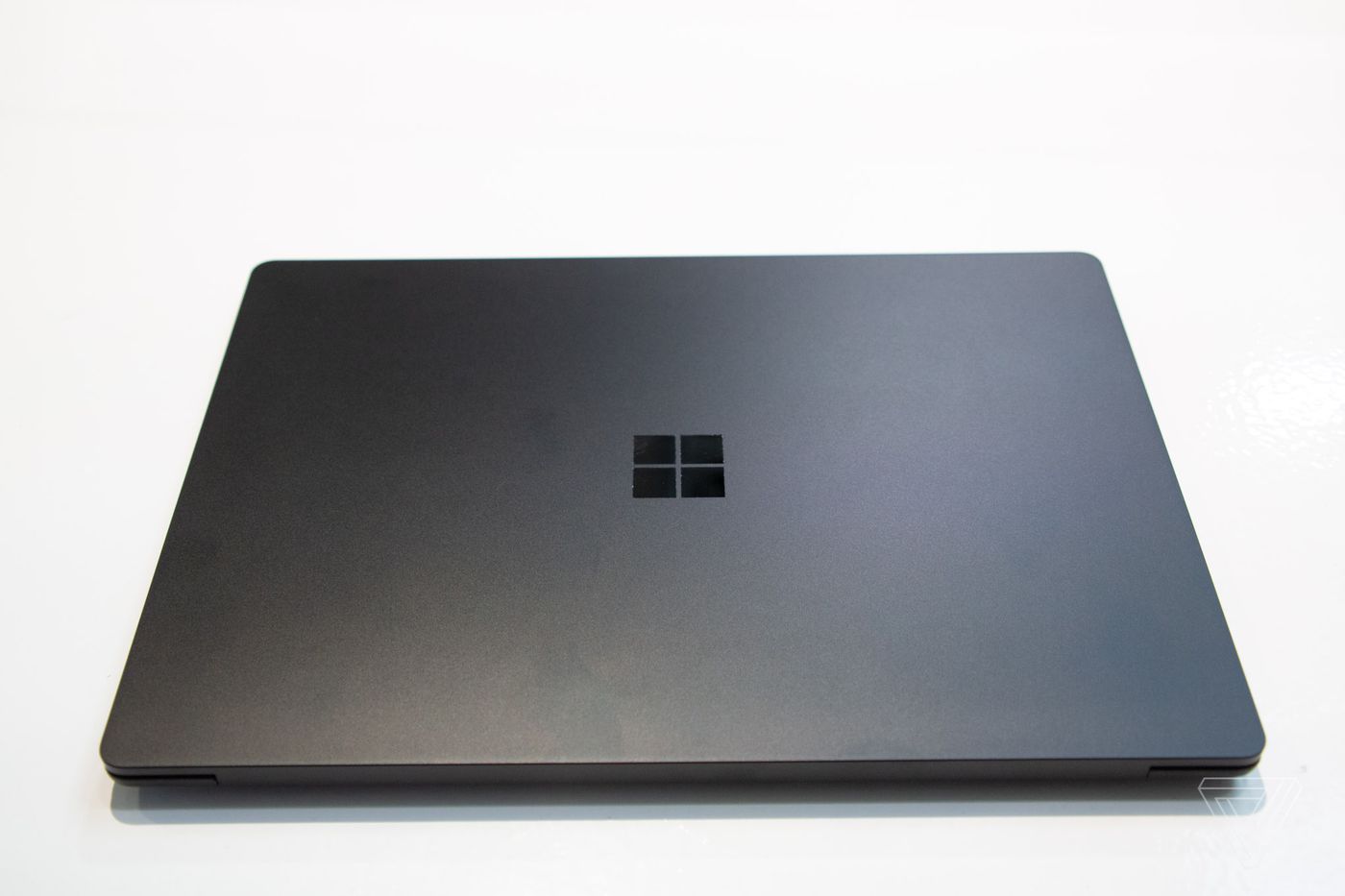 Advertisement - Continue reading below
With few modifications made to the laptop design-wise and likewise on the inside, the Microsoft Surface Laptop 2 basically comes in as a refresh to the first Surface Laptop that was released last year. When the Surface Laptop arrived in May 2017, Microsoft launched it in Cobalt Blue, Burgundy, Graphite Gold, and Platinum colour options. The Surface Laptop 2 will also be available in these colour variants (except Graphite Gold) plus a new Black colour with matte finish.
Other than the new colour options, no other design modification/upgrade was made to the Surface Laptop 2. It still rocks the same 13.5-inch PixelSense Surface Pen enabled multi-touch display in 3:2 aspect ratio with Gorilla Glass protection by Corning. Microsoft says the display is now thinner and brighter, though. Also, quite disappointedly, Microsoft still isn't giving its Surface laptop the USB-C treatment as the Surface Laptop 2 shares the same insufficient port selection with its predecessor: one USB-A, a Mini Display port, a Surface Connector port, and a headphone jack
Albeit the laptop's keyboard doesn't look any different, Microsoft says it would feel different as it has been redesigned for smoother, easier, and quieter typing experience.
Segueing to the inside, Microsoft interestingly made changes that will improve the Surface Laptop 2 speed by 85%. The laptop uses an 8th Gen Quad core Intel processors in Core i5 or Core i7 options with Intel UHD 620 handling graphics on both models. Interestingly, RAM on the Microsoft Surface Laptop 2 has been beefed up as the base model starts at 8GB, compared to its predecessor with 4GB.
RAM can be beefed up to 16GB while Solid-state drive (SSD) options include 128GB, 256GB, 512GB, or 1TB.
Leave your charger behind. The new #SurfaceLaptop2 is the stylish way to work and play on one charge. #MicrosoftEvent pic.twitter.com/FEg6jVoUIO

Advertisement - Continue reading below

— Microsoft Surface (@surface) October 2, 2018
The Surface Laptop 2 boasts of an incredible 14.5-hours battery life in a single charge.
When the original Surface Laptop 'surfaced' last year, Microsoft had students as its target audience but it fast became many laptop users favorite because it came with the right balance and combination of elegance, power, and performance. The new Surface Laptop 2 is expected to follow in the same step and even do better.

But are these upgrades enough to hand the Microsoft Surface Laptop 2 the competitive edge over other impressive laptops released in 2018? I guess we'll find out.
Pre-orders of the Surface Laptop 2 began immediately after it was announced but the device won't go on sale until October 16 at a starting price of $999 for the base model with 8GB RAM.