Whatsapp is still a very popular messaging platform. It has a very high reach as compared to other platforms. It has some great features and the Archive feature is one of them.
The Whatsapp Archive feature allows you to hide a conversation from your chats screen and access it later if needed. You can archive groups or individual chat threads to better organise your conversations. While using this feature, the chat disappears from your inbox butt is not deleted.
Advertisement - Continue reading below
Also, the archived chats will re-appear on the screen when you receive a new message from that conversation. The people in the conversation will not know that the chat has been archived.
How to Archive Chat Threads.
On an Android Device
In the chats screen, tap and hold the chat you want to hide.
On the top bar, select the archive icon.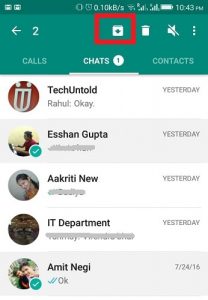 To Archive all Chats, go to settings then tap on chats, click on chat history and then Archive all chats.
On an iOS device
In the chats screen, slide your finger across the chat from right to left.
Tap Archive.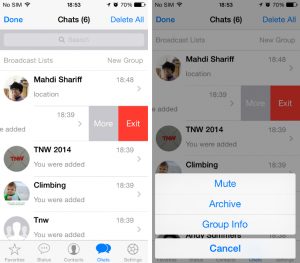 To archive all chats, go to settings, tap on chats then click archive all chats.
How to view Archived Chats.
While using an Android device: Scroll to the bottom of the chats screen and then Tap Archived chats.
If you are using an iOS device: On the chats tab, scroll to the bottom and then tap Archived chats.
---
Related Articles
---
How to un-archive chats
On an Android device:
Scroll to the bottom of the chats screen then tap on Archived chats.
Tap and hold the chat you wish to unarchive then select the unarchive icon on the top bar.
On an iOS device:
In the chats tab, tap the search bar
Type the name of the chat or any known content from the chat.
Slide your finger across from right to left.
Tap unarchive.
The archive feature is helpful when you are having important conversations and don't want to be disrupted by other chats. Also you can use it to hide sensitive content from the chats screen in case people are normally eavesdropping.