Network-attached storages (NAS) are reliable, convenient, and easy to use data storage, backup and file sharing solutions for homes and small businesses. NAS devices usually come with built-in storages as well as bays (read: spaces) and USB ports for expanding storages using hard drives and other external storage devices. Per hard drives, NAS devices are compatible with regular or traditional hard drives used on desktop computers. However, for optimal performance, durability and prolonged usage, it is best practice to use hard drives specifically optimized for your NAS system.
Before the advent of these NAS-optimized hard drives, traditional mechanical drives used on regular desktops and PCs were also used on NAS systems. But because regular drives performed poorly on NAS devices, hard drives built and designed for NAS systems were introduced. And unlike regular desktop hard drive that are engineered to optimally run for only hours at length, NAS-optimized hard drives run for longer periods, are quieter during operation, faster, RAID-optimised, more reliable, and sport more premium features.
Advertisement - Continue reading below
5 hard drives optimized for your NAS device
Choosing hard drives optimized to function with network storages is a very vital aspect of building a reliable and long-lasting NAS system. Listed below are 5 hard drives optimized for your NAS device.
1. Western Digital (WD) Hard Drives – Red Family
Need to get reliable hard drives that works perfectly for your NAS device? Then you should check out drives from the Red family/series of Western Digital (WD). These hard drives are popular, NAS-specific, come with a warranty of three years and are durable. Western Digital is a renowned brand when it comes to NAS-optimized hard drives as the company has shipped over 15 million Red hard drives. Some features of Western Digital's Red line of hard drives include 3D Active Balance Plus, HelioSeal, seamless integration with Western Digital's My Cloud Pro Series and My Cloud Expert Series NAS systems etc.
The Western Digital WD Red Plus NAS internal drive for instance supports SATA 6 Gb/s, 256 MB Cache and 5,400 RPM. This drive optimized for NAS workloads starts from as low as 1TB to 14TB capacities.
2. HGST Deskstar NAS Hard Drives
HGST Inc. is a sub-brand of Western Digital that also manufactures solid-state drives (SSD), external hard disks and other storage devices and services. Formerly known as Hitachi Global Storage Technologies, the company's Deskstar line of products are NAS-optimized hard drives designed with premium features to improve performance and speed of your home and office network storage. They are, however, more expensive than Western Digital's NAS hard drives — with speedier and quieter performance of course. The HGST DeskStar NAS 3.5″ internal hard drive for instance sports 6TB of storage, 128MB cache, 6.0 Gb/s and 7200 RPM.
Advertisement - Continue reading below
3. Seagate IronWolf hard drives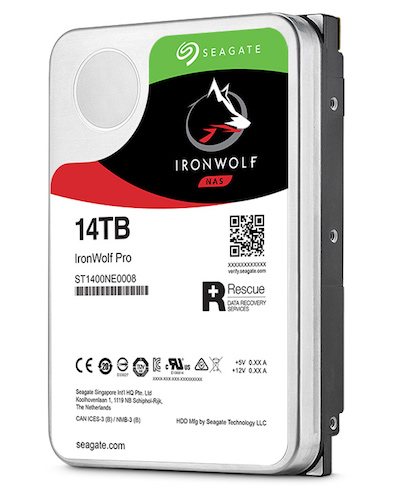 As a leading name in the global data storage ecosystem, Seagate Technology's IronWolf hard drives brings "agility" to your NAS devices. Designed for professional, creatives, gamers, business and IT managers, as well as home tech enthusiasts, Seagate's IronWolf NAS drives boast of RV sensors, error recovery control, dual-plane balancing and other features that boost the performance of your NAS system.
The Seagate IronWolf 4TB NAS Internal Hard Drive is one of our best options. It sports 64MB cache, SATA 6Gb/s and 5900 RPM. It's quiet, integrated with IronWolf Health monitoring system for longer lifespan.
4. Seagate IronWolf Pro
This is the advanced version of Seagate's IronWolf series NAS hard drives. These hard drives come with premium features like humidity sensors, multi-user optimization, 5-year warranty, speedier data transfer of up to 250MB/s,  workload limit of up to 300TB per year.
5. Western Digital Red Family (Pro)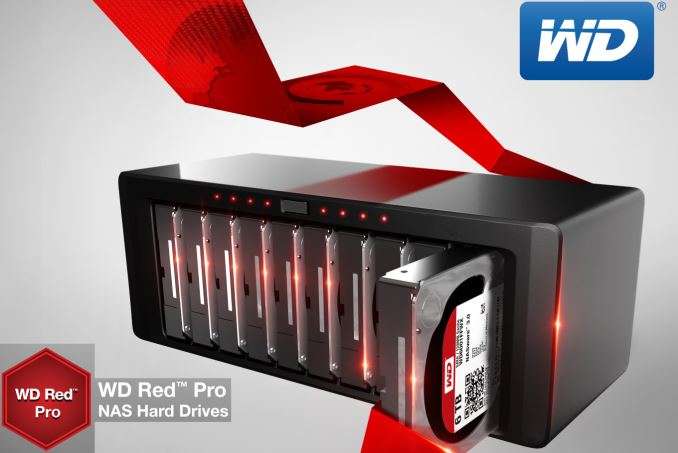 Unlike the standard Western Digital Red Family and other NAS-optimized hard drives, the Pro version of these Red drives support up to 24 bays. Other advanced features of the Pro family over the regular Red series include faster 7K spindle speed, hardware-based vibration compensation, longer (5-year) warranty, and extended thermal burn-in testing.
Conclusively, the general rule of thumb when picking out hard drives for your NAS system is to look out for drives with revolutions per minute (RPM) of 7200 and cache of 64MB. Drives in the above-mentioned series check these two boxes, so you might want to read reviews, testimonials, watch review videos and compare specifications and features before making a buying decision.
Advertisement - Continue reading below