Every year, a lot of tech events take place around the world… and no doubts, the Google I/O is one of the biggest. The 2019 Edition of the event came to an end yesterday (May 9) at the Shoreline Amphitheatre in California. To that end, we bring to you some of the biggest (software and hardware) announcements that were made at the event.
Sit tight and read on. In no particular order…
Advertisement - Continue reading below
1. Pixel 3a and Pixel 3a XL
As you know, Google isn't only popular for its search engine, apps and all other software it operates. The company also dabbles into hardware and as you'd expect —given the resources at its disposal— makes the best of them.
The Pixel 3a and Pixel 3a XL were one of the most-anticipated announcement at the event. Google didn't disappoint as it took the wraps off the next Pixel phones that people can get for an incredibly low price — compared to what the standard Pixel phones cost.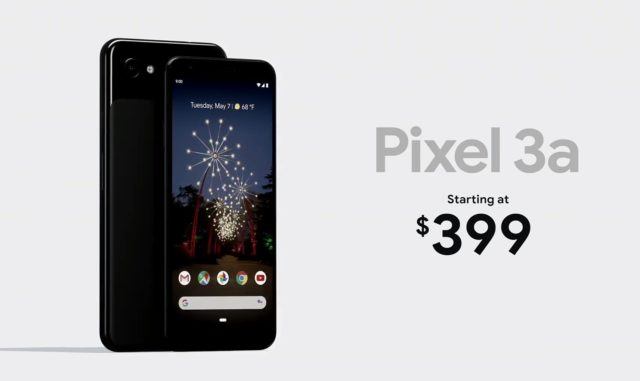 The new Pixel 3a series starts at $399 and is available for purchase worldwide. You can check out the full features of the Pixel 3a and Pixel 3a XL. Additionally, you should also check out the differences between the new Pixel 3a and the standard Pixel 3 smartphone.
2. Nest Hub Max
At the 2019 I/O, Google also announced the new Nest Hub Max, a 10-inch smart display with a smart speaker and wide-angle security camera which will be joining other Google Smart home products — Google Home, Home Mini, and Max. The Nest Hub Max was announced with features like improved vocal control (you can now simply say "Stop" to silence your alarm), a smart hand gesture feature that allows you stop music play by raising your hand in front of the device, smart facial recognition feature and more.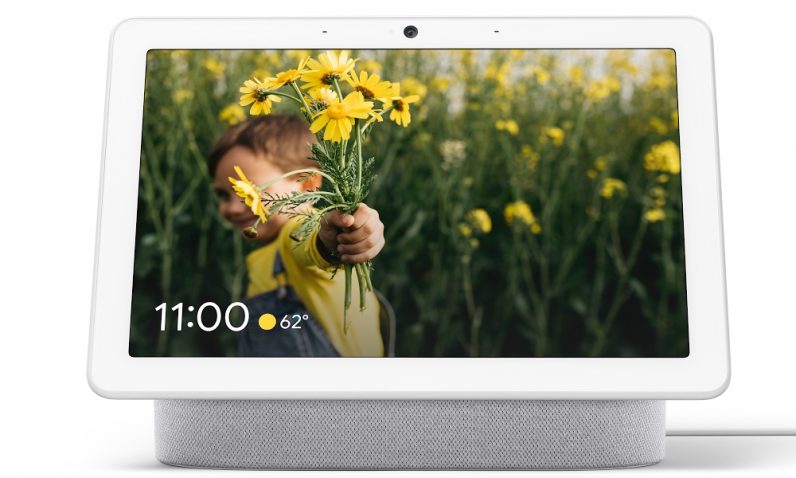 Google also announced that its Home line of products would, henceforward, be branded under the Nest umbrella. The Google Nest Hub Max is available for $229.
That's about it concerning hardware at the Google I/O. The chunk of the event was majorly about software announcements… and we talk about the top ones below.
Advertisement - Continue reading below
3. Android Q / Android 10
The full features of the 10th-generation of the Android operating system were announced at the Google I/O 2019. System-wide Dark mode, AI-assisted notification Smart Replies, Improved security, and privacy features, etc. are some highlight features of the Android Q. You can check out more features HERE.
In the same vein, Google announced that only 21 smartphones from brands such as Nokia, OnePlus, Tecno Mobile would be getting the Android Q Beta 3 update first.
4. Google Search: 3D AR View, Incognito Mode, and more
Google also took to stage at the I/O 2019 to announce that it will be incorporating Augmented Reality (AR) into Search soon. When you search for stuff on Google, the scene viewer will use AR to bring you a 3D model of your search result which you can interact within your environment.
Google also announced plans to index podcast on its search engine in the future. When it arrives in Search, users will be able to search for podcast contents by title, episodes and more. There's more: you'll be able to listen to podcast episodes in search results.
Lastly, Search will also be getting an Incognito mode. Google says searches made in Incognito mode will not be recorded to your Google account. Side note: is this a gimmick or does this mean Google is *really (read: truly)* going to be collecting little or no data for Ad targeting purposes?
5. Google Maps: AR Walking mode, Incognito mode
Like Google Search, Maps would also be getting an Incognito mode. When you turn on Incognito mode in Maps, places you search for and get directions to will not be saved to your Google Account. Additionally, Google will be incorporated AR into Maps as well.
Currently available on Pixel phones only, users will now be guided in real time to their destination by an AR Walking mode.
6. Smaller but Faster Google Assistant
Google's CEO, Sundar Pichai took to the stage at the Shoreline Amphitheater to announce that the company was able to shrink the size of the AI package that powers the Assistant. Thereof, it will be much faster in understanding queries and subsequently respond to them quicker than before. He also revealed that the next-gen Google Assistant will only take up half a gigabyte on Android devices.
Advertisement - Continue reading below
Additionally, Assistant would be getting a Driving Mode and would also be able to work with third-party apps.
7. Advanced Google Lens
Like the Assistant, the Google Lens is also now faster and way smarter. With Google's new update to the Lens, foreign languages can now be translated and read aloud in real-time. The new update will also show translated text directly above the original text.
8. Live Caption
Coming later this year as a built-in feature of the Android Q operating system, Live Caption will transcribe any video you're watching on your smartphone… without internet connection! How amazing.
While watching a video on your smartphone, click the volume rockers and select the Live Caption icon in the volume rocker menu. The Live caption feature works across all apps and will efficiently transcribe any video you're watching, even videos that have never been manually close-captioned.
Although Google says that the feature was primarily built for the deaf and people with hearing difficulties, Live Caption can also be utilized by anyone — use it while watching content in a quiet room, during a call, or video chat.
9. Focus Mode
Focus Mode is a new feature that will be coming to Android P and Android Q devices later this year. Focus Mode is more of an update to the "Wind Down" feature of the Android P's Digital Wellbeing. What Focus Mode does is to allow users temporarily disable distracting apps by switching them off.
So if you are at work, you can disable/pause all apps that aren't work-related so you can focus at work.
10. Google Duplex
Google Duplex have also been updated beyond making calls on your behalf The new-gen Google Duplex now comes with web support and will be able to make car rental bookings, restaurant reservations, purchase movie tickets, and do some advance online auto-fill activities.
With the new Google Duplex, when you say something in the line of "Hey Google, purchase a movie ticket from XXXX cinema," and Duplex will go to the cinema's website and automatically fill out all the necessary information on your behalf. Google says Duplex will pull all the required information from your Gmail, Chrome, and Calendar app. The information it doesn't have, Duplex will prompt you to fill them in manually.
Google says Duplex web support is coming to Android (in the UK and US) devices later this year. For iOS devices, no date was announced.
Which of the new Google I/O 2019 tech above are you most excited about?