Microsoft has an optional service that lets Windows users test and experience the next Windows version before they release it for the public. This is called the Windows Insider Program. This service has a subscription in excess of 10 million users. In fact, these are users ranging from enthusiasts and Windows fans to professionals, all who are brought together by the desire to know what's coming next.
The target market for this program is users who like beta testing new software and early adopters. Besides, there is a specialized app that users can use to submit feedback on their experiences about the beta software. The feedback options are to write notes to the development team as well as submitting ratings of the experience.
Advertisement - Continue reading below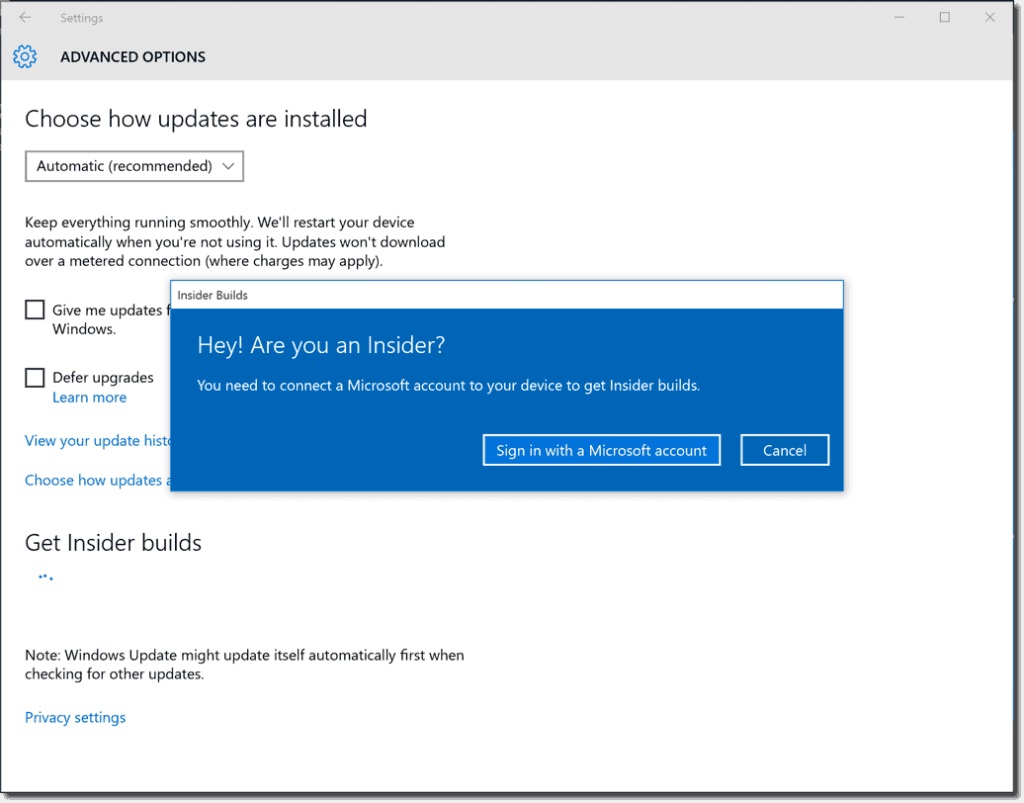 The Windows Insider Program has three levels to which they release the new features; Fast, Slow and Release Preview levels. The Fast ring is first to receive unfinished builds/versions of an OS. Their feedback on issues they experience is addressed by Microsoft. Afterward, the now more stable build is released to the Slow ring. The same process is repeated and the build is eventually sent to the Release Preview ring.
Windows Insider Program is a beta program. So, Microsoft ensures those participating are aware that sometimes a released build can cause trouble to the user's computer. Also, it can result in the user needing to reinstall windows afresh. Here are a few pros and cons of joining the Windows Insider program.
---
Related Article: Windows 10 Anniversary Update: Top Features + How to get it
---
Pros of Windows Insider Program
1. Enjoy New Features First
Getting to use and test the latest features first is the biggest incentive that drives subscribers to this program. Insiders get to use the latest features long before they are released officially. This way, software developers and IT professionals can benefit from the program by testing out incoming Windows features. Therefore, they can be sure it will not affect their apps.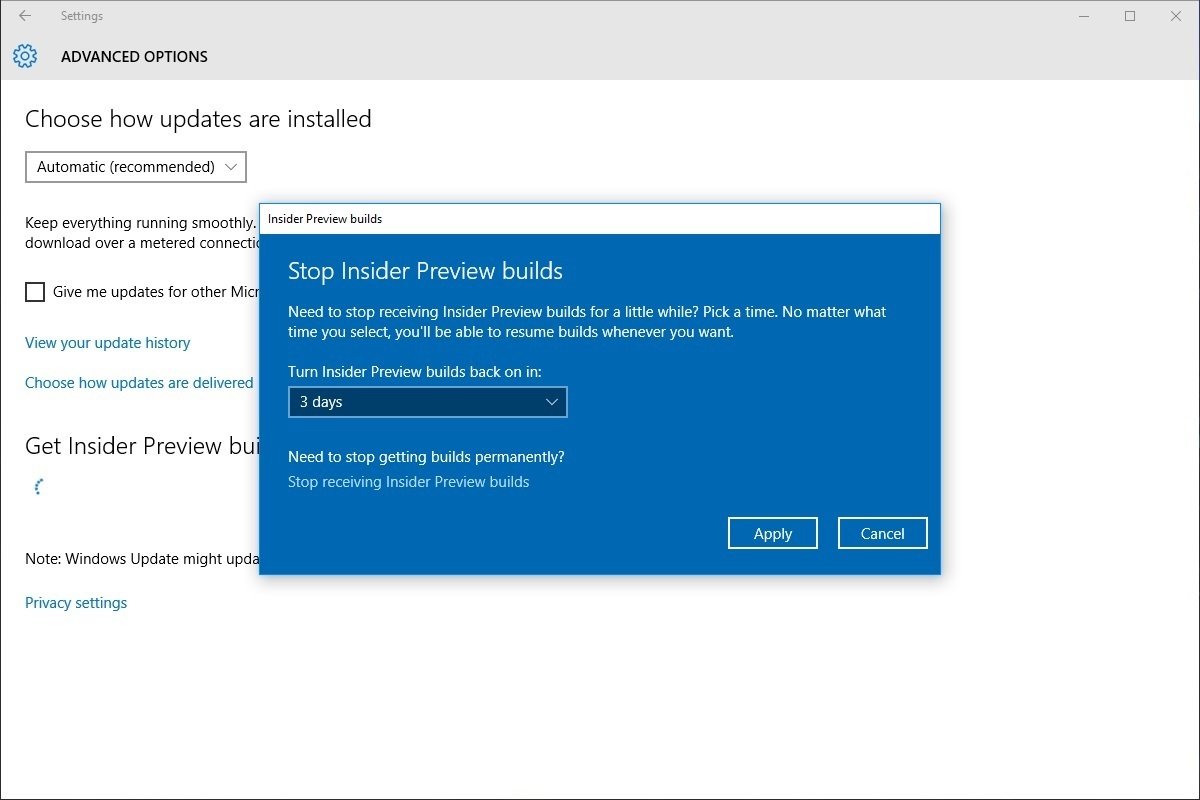 ---
Related Article: How to join the Windows Insider Program
---
2. Develop The Next Windows Version
Microsoft shows they are listening to customers by encouraging users to provide them with feedback on everything. Accordingly, this will include information like your ideas, bugs you experienced or suggestions you may have. Also, don't be surprised to find an idea you suggested having been implemented into the next Windows version.
Advertisement - Continue reading below
3. Belong To The Community
This is a huge community of 10 million people who share ideas and similar interests. Thus helping Windows enthusiasts and fans get to meet other people interested in the same things as them. Furthermore, subscribers to this program do sometimes arrange meetups where you go in person and meet fellow enthusiasts.
---
Related Article: Windows 10 "Night Light": Reduce your PC's Blue Light Emission with this feature
---
Cons of Windows Insider Program
1. Unstable PC
Although Microsoft rarely releases builds with major bugs, sometimes they may release a buggy build. This can make your computer unstable and force you into reinstalling Windows. But keep in mind the whole point of this beta program is to release an unfinished program for testing.

---
Related Article: How to Permanently Stop Automatic Updates on Windows 10
---
2. Requires a Lot of Bandwidth
Insider Build releases average at one build once a week. Considering these builds range from 1GB to 3GB, your computer will have updates to download very often. As a result, if you use an internet connection with a finite data limit, the data bundle will get depleted quite fast.
Read More: How to restore Windows 10 PC to factory settings
3. More Telemetry
Signing up for the Windows Insider Program automatically opts for your computer to submit telemetry. Telemetry is personal the information sent to Microsoft as feedback. Thus this program is not for you if you are big on data privacy — because you cannot limit Telemetry once you sign up.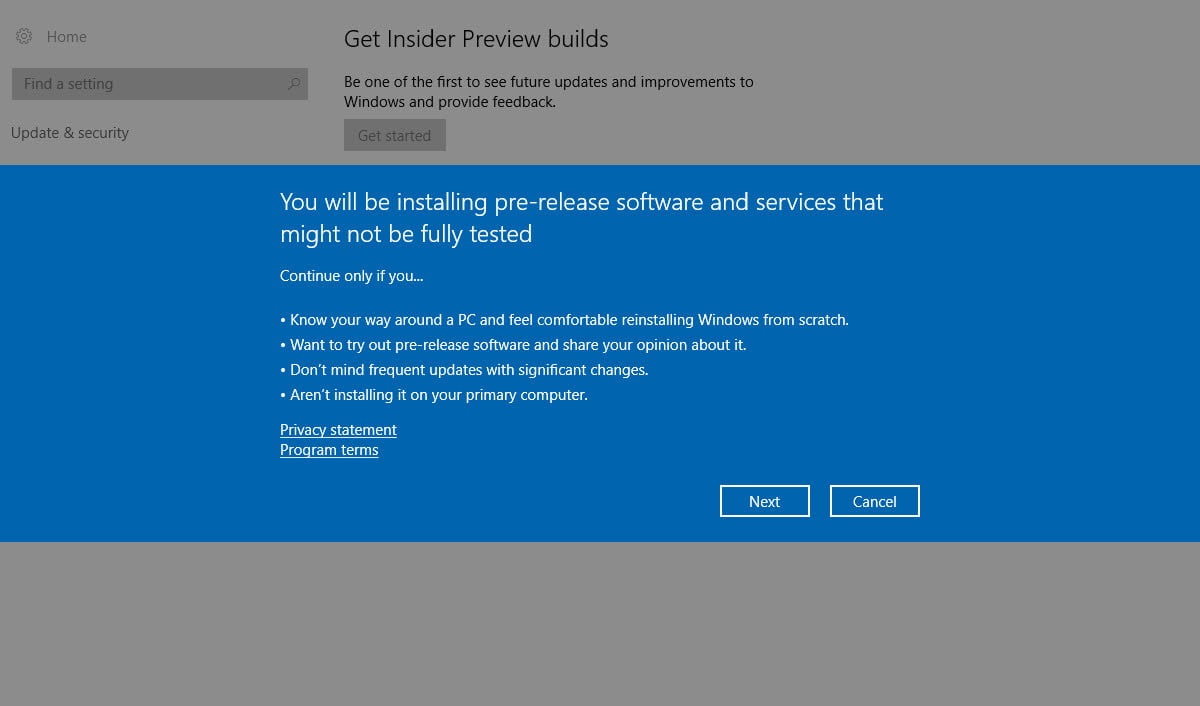 ---
Read More: Windows 7 End of Life Jan 2020: Here's What You Should Do
Advertisement - Continue reading below
---
There you go, three (3) benefits and three (3) disadvantages of the Windows Insider Program. Are you a Windows Insider? Mind sharing with us the reason you signed up? Go ahead and do it in the comment section.