Due to the current pandemic, remote communication apps are earning strides globally. Companies are seeking to improve business performances remotely while individuals are seeking to connect with loved ones at distance. Indeed, remote communication is now a trend in today's modern society happening via video calls, voice calls, and instant messaging. The features of some remote communication apps make it cost-effective and easier to use, hence, making the most preferred.
Some popular communication apps that can be used remotely are Telegram, Whatsapp, etc. These apps have similarities and also different abilities that make each of them stand out.
Advertisement - Continue reading below
Even better, they are compatible with all Android and iOS devices. This makes remote communication more accessible, faster, and easier.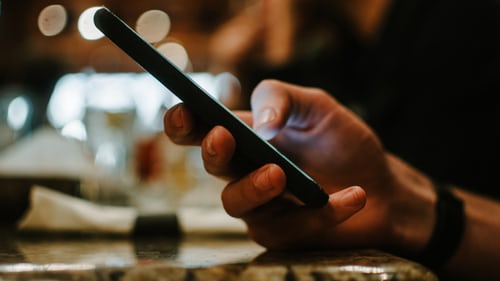 Owing to this COVID-19 pandemic, remote communication apps have become instrumental remote team management tools. Also, individuals are using this communication solution to reach out to friends and family during this pandemic. This has skyrocketed the demand and usage of remote communication mobile apps worldwide.
Consider these 8 useful remote communication apps valauble for building rapport virtually.
1. Zoom
Zoom is becoming the most popular remote communication app essential for official and unofficial purposes. Today, professionals have adopted this video conferencing solution to build effective virtual communication for remote work. Basically, it has the capacity to accommodate about 1,000 participants simultaneously. A growing number of organizations are adopting this communication tool as a means of building a remote collaboration network.
On top of that, it has extra features that allow participants share files, text, take notes, and save videos. Zoom is mostly used with desktop even with a better interface and it is not data consuming.
2. Skype
Skype is one of the oldest remote communication apps used on mobile PC and smartphones. It is an excellent tool designed to combines instant messaging, video calls, and voice calls. Skype allows hiring personnel to carry out virtual interviews to hire the best remote workers. In addition, Skype has the cheapest plans for virtual teams. It is so reliable and offers a seamless communication experience for both parties involved.
Advertisement - Continue reading below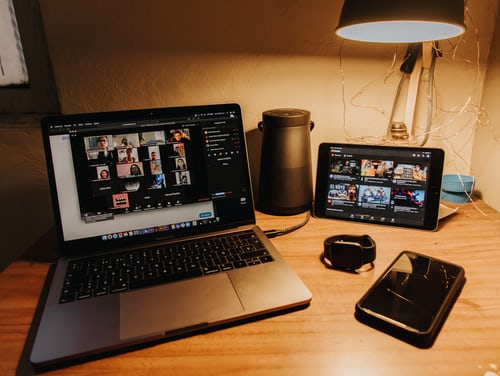 3. Slack
Yet another trendy communication app is the powerful Slack mobile app. It is majorly used for group texting with add-ons that enable users to carry out voice and video calls. Although, hosting virtual meetings via this communication solution will attract an extra fee. This is aside from the free version available with limited features to perform basic communication with a second party. Again, this remote communication app is best suited for virtual team meetings because it features improve remote collaboration. This way, you'll give your team members a true sense of virtual engagement and achieve greater results. The Slack app also allow multiple users in diverse location to create and join chatrooms for users to engage.
4. Google Meet
Google is part of the innovative communication network with its creation of the Google Meet app formally called Google Hangout Meet.  This remote communication app allows users to connect and interact with people virtually in an efficient manner. Again, it helps build highly effective remote teams with its unique features. Also, this accessible remote communication tool contributes to building rapport virtually. It comes highly recommended for Gmail users because the app icon has been integrated with G Suite. This makes it an accessible add-on with just a click on the screen and users can communicate freely with others. Currently, the Google Meet app is available on iTunes App as well as the Play Store.
5. GoToMeetings
This is my personal favorite remote communication app because of its classic user-interface and cost-effective rate. The fact that it offers different package plans that can fit into any scheduled executive online meeting is really unique. It also offers a 14-day trial which is not a common practice as well as a 60-day refund which is also amazing. Interestingly, it also offers GoToWebinar and GoToTraining additional features on a platter of gold. It makes sense to use this GoToMeeting app if you are seeking a stress-free communication plan for remote employees. You may as well use the instant messaging add-on to send texts and share files with others while video calling. I am sure you would love it.
6. Amazon Chime
Amazon chime is also one of the ultimate remote communication tools useful for local and international communication. Many people rarely use this means because it is a compulsory payment before service which is not flattering for some smartphone users.  Although it's relatively new, it has an excellent user interface and add-ons that make it easy to navigate while communicating. Remote workers will find this mobile app very helpful in building a remote communication network with clients. Compared to other video calling app, it is an exciting communication option you should try for seamless remote collaboration. As a matter of fact, it can be accessed with your smartphone or web-browser and it responds to Alexia Voice assistant. That is dope!
7. Microsoft Teams
Thanks to Microsoft Teams, you can interact remotely with people around the world. This unique app makes remote communication fun and exciting with business personnel and friends. Also with this communication app, you can host web conferences with your remote team around the world. Furthermore, you can instantly transform a group chat to a video call in case of an emergency. It blends features from other amazing communication apps in it making remote collaboration work easier and better. It has been helpful for people working from home.
7. GoToWebninar
Last on the list is this fantastic remote communication app that has eradicated all the troubles of organizing and participating in webinars virtually. GoToWebinar is the best platform to engage in online learning with people all over the world without stress. In fact, corporate trainers have sung the praises of its hassle-free procedures in hosting remote meetings. Although, a strong network and sufficient data plan are essential before engaging this app. With that in mind,  join virtual teams using GoToWebinar and be sure that you would enjoy the process all along.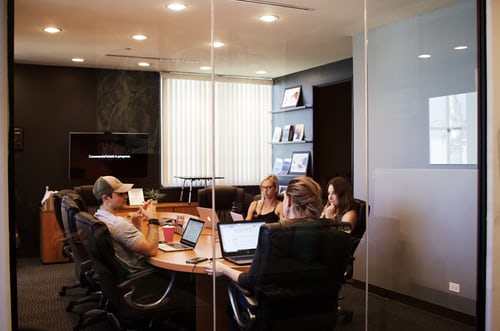 To sum it all, these few selections of remote communication solutions scratch the surface of other powerful communication apps you might come across. Based on the above recommendations, we truly hope you find at least one communication app that is a perfect match for all your remote communications.
Advertisement - Continue reading below