iTel released the P36 and P36 Pro smartphones a few weeks back with a lot of online buzz. The device, as marketed by iTel, comes with a lot of upgrades in very important parts. Camera, security, battery are just some of the device specs that have a major upgrade.
We got our hands on the iTel P36 device to know what it actually looks and feels like. The device sold for N35,000 Nigerian Naira at some offline smartphone retail stores. It is quite cheaper when you buy online, though.
Advertisement - Continue reading below
Here are our first impressions.
(We will also be giving some 'quick tips' we discover while using the device.)
What's in the Box?
The device came in a red rectangular box with the device name boldly printed. Asides the large photo of an iTel ambassador on the box, there's also the device's unique selling proposition printed – 5000 mAh + 6.5″ HD+ screen. The box was quite light.
On the rear, the key specifications of the smartphone were listed out.
iTel P36 Key Specifications
DISPLAY: 6.5 HD+ Waterdrop Fullscreen.
OS: Android Pie (Go Edition).
ROM: 16GB
RAM: 1GB
REAR CAMERA: 8MP Dual
FRONT CAMERA: 8MP
4G LTE: NO
FINGERPRINT SENSOR: YES
FACE UNLOCK: YES
BATTERY: 5,000 mAh
Opening the device box exposes how well protected all the constituents are. These device and other components were all carefully placed in soft and semi-transparent Chlorinated Polyethene (CPE) 07 plastic bags. This prevents scratches and damages during the transportation of devices.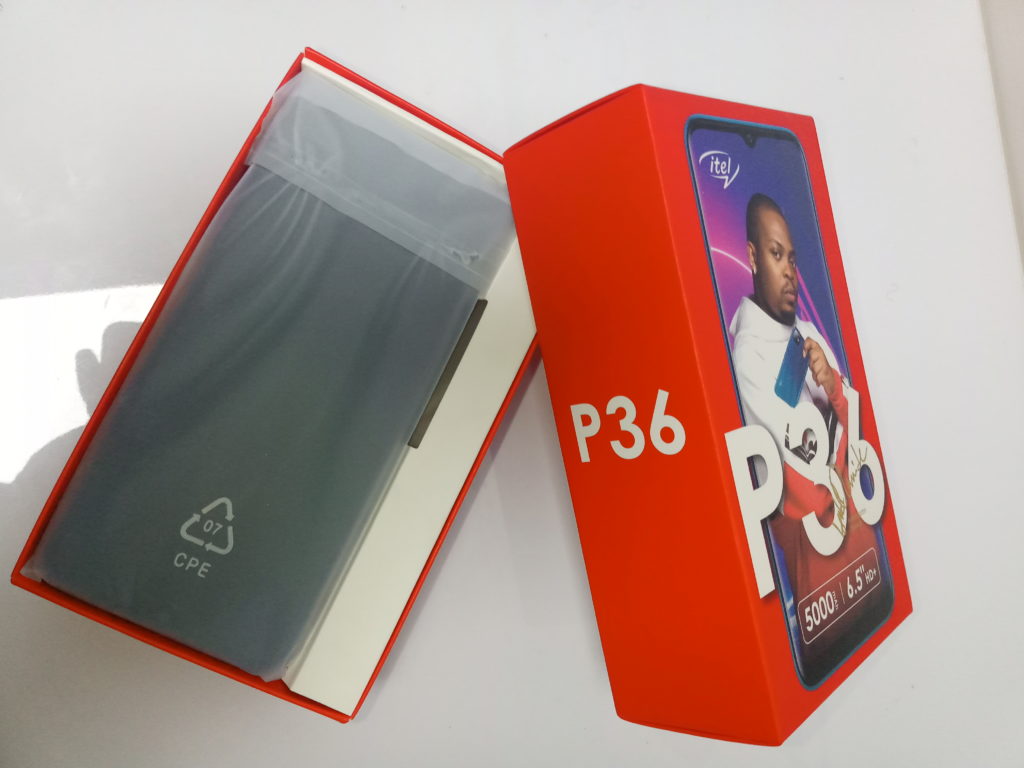 There are a couple of accessories in the P36 box. They include:
Advertisement - Continue reading below
1 x dark blue iTel P36 smartphone
1 x USB-C cable
1 x charging adapter
1 x earphone
1 x phone case
1 x sim card ejector
The device doesn't come with a physical manual though. It comes with an e-manual, but it should also be pretty easy to set up.
---
Quick tip 1: You can do a screenshot by placing 3 fingers on the screen of the device and dragging down.
---
iTel P36 Design and Display
All the talks about the device having a slim body design weren't just marketing messages. They are valid. The iTel P36 device is an 8.33mm slim smartphone. For context, the iTel A56 device is 8.9 mm slim. Hence, the manufacturers were intentional about making this device more portable.
iTel P36 is a sleek device. The back of the phone is smooth and the fingerprint sensor strategically placed at the upper body. This allows for easy access to it with the index finger. Just above it is the dual-camera setup and a flash arranged in a square-shaped section.
There's an earphone jack, speaker, and USB-C port at the bottom of the device. The power/lock and sound adjustment buttons on the right side make it very easy for the thumb to control. You'd find the SIM card slot on the left side of the device.
The display on iTel P36 is a 6.5″ HD+ waterdrop fullscreen display. It has a screen ratio of 20:9 and with reasonably slim bezels. The display resolution is set at 720 x 1600 pixels — similar to the Tecno Spark 5's screen resolution. The curved edges of this device make it a beauty to behold.
---
Quick tip 2: Tap and hold the torch icon at the bottom left corner of the lockscreen to turn the torch on/off.
---
Setting Up and Performance
This device took approximately 30 seconds to boot. Setting up on the device was pretty easy following the prompt after powering up. The iTel P36 comes pre-installed with Android v9.0 Pie (Go edition).
Advertisement - Continue reading below
The fact that it comes with the "Go edition" means it is designed to run faster. Hence, it comes pre-installed with lightweight versions of various apps. Like YouTube Go, Maps Go, Facebook Lite, Google Go, Assistant Go, Gmail Go, Gallery Go e.t.c
There's a slight second delay that comes with multitasking with this device. That is while switching from one app/screen to another, you experience a very slight, not-too-noticeable delay. This isn't very surprising as the device runs on a 1 GB RAM. We imagine that the "Pro" version of this device (which comes with a 2 GB RAM) would do much better.
As a function of the RAM and Processor, playing CPU heavy games on the iTel P36 might not offer the best experience.
---
Quick tip 3: When your device is lagging, you can use the "Freezer" app on the homepage to freeze some apps, and unfreeze them when needed.
---
iTel P36 Camera
The iTel P36 comes with an 8MP dual rear camera and an 8MP selfie camera. The device camera's boast of Portrait mode which helps it focus on things right in front of it. You can toggle the photo ratio of the camera to be either 4:3, 16:9, or full screen.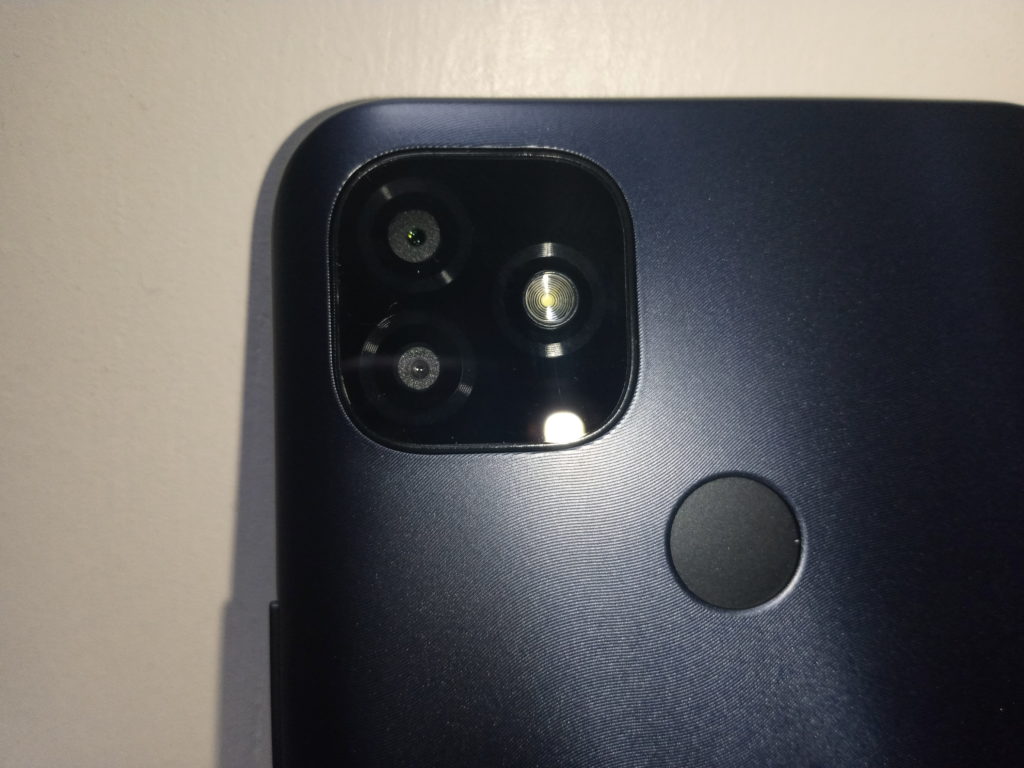 iTel P36 Battery
A unique selling point of this device is its battery. It comes packed with a 5000 mAh battery capacity. According to iTel, this can provide 375 hours standby with SIM card, 30 hours of calls, 10 hours video playing, and also 10 hours using social apps. And more than 48 hours of normal usage.
Charging the device is quite slow, however. It took about 2 hours to charge the device from 57% battery power to 100%. This might take half the time with the "Pro" device. iTel announced that it came with a 10W fast charge that reduces charging time by 50%.
Pricing and Availability
The iTel P36 device is now available in retail stores across African countries. Largely depending on local factors, the device costs between $88 – $105. This unit was purchased for NGN 35,000.
Advertisement - Continue reading below
Overall Verdict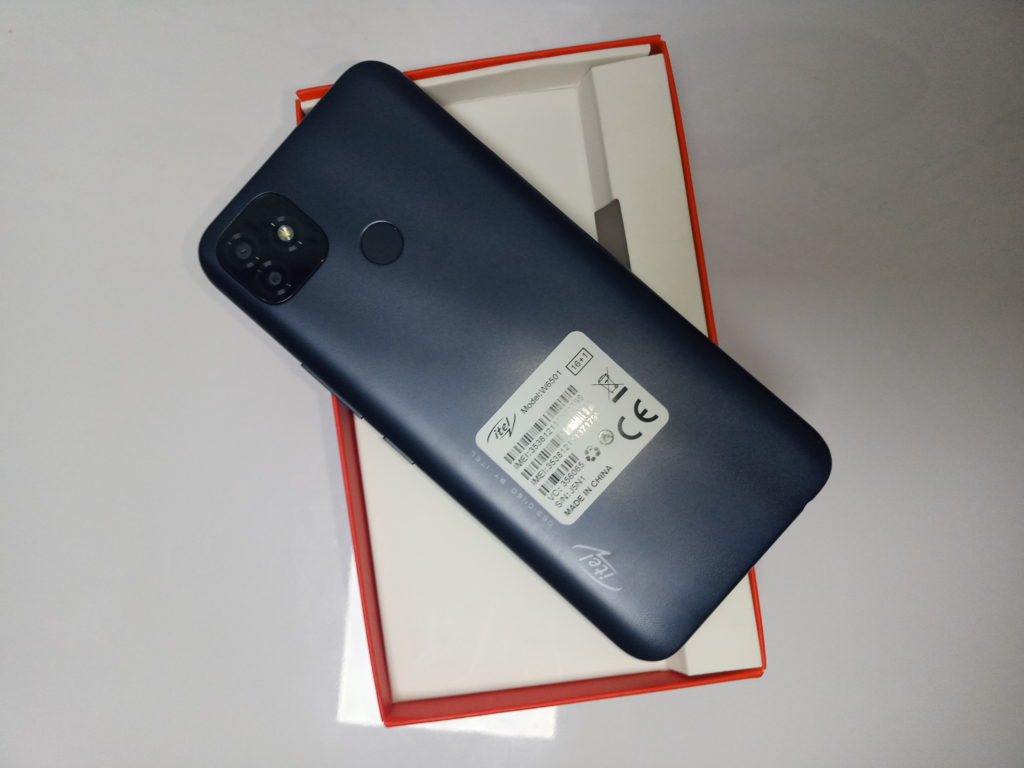 We think that the iTel P36 device is a great phone. It has a great design, camera, and display. The large 5000 mAh battery makes up for other low-end specs like the 1 GB RAM. With other security features like the fingerprint sensor and face unlock, it looks attractive.
For that price tag, the iTel P36 smartphone is great!
Important note: More specific reviews of the P36 smartphone would be published subsequently. This will dive into particular features or tasks on the device and how it performs. So, stay tuned.
Gallery