The Galaxy Note 20 and the Note 20 Ultra are the newest 'Galaxy Notes' on the market. They sport improved productivity and a number aimed at making your use of the smartphone easier, either for work, games, or other fun activities.
On top of the 5G support and an upgraded stylus, Samsung released the Galaxy Note 20 with a slew of powerful features. Here are the top 7 features from the smartphone in no particular order.
Advertisement - Continue reading below
1. Highly responsive S-Pen
Samsung Galaxy Note 20 comes with a stylus called the S-Pen. It features several improvements from the ones in earlier versions of the Note series. The S-Pen comes with reduced delay in the response when writing which Samsung says will give users a pen-to-paper feeling. The S-Pen can also be used to add notes to PDF files the Notes App.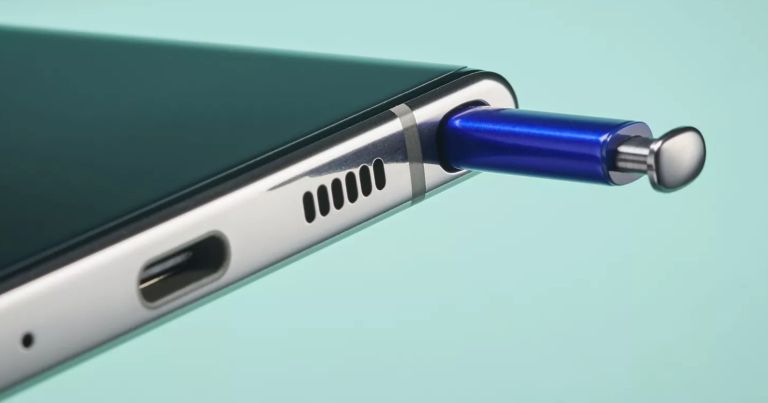 The gestures in the S-Pen have been expanded to allow backward and forward navigation, recent app, home, and screen capture. The S-Pen also allows you to set pen proximity that will cause the Note 20 to beep in case you move a certain distance away from your pen.
2. Wireless Samsung DeX
Samsung DeX is a feature that enables you to extend your smartphone into a desktop-like experience by connecting a keyboard, mouse, and monitor. In the Samsung Galaxy Note 20, Samsung DeX has been improved to allow you to use it wirelessly across multiple screens.
3. 5G Mobile Technology
Seeing that this is a smartphone that will be usable for years to come, Samsung included high-speed 5G connectivity in the Note 20 series. The Galaxy Note 20 supports both sub-6GHz 5G connectivity and the higher-speed millimeter-wave 5G variant.
---
Related Article: Samsung Galaxy Note 20 and Note 20 Ultra: All You Need to Know
---
4. Processor and Battery
The Samsung Galaxy Note 20 is one of the first smartphones to include Qualcomm's Snapdragon 865 Plus processor whose clock speed registers at 3.1 GHz. This makes it the first mobile chip to surpass 3 GHz. The phone also features a 4,300 mAh battery, an upgrade from the Galaxy Note 10's 3,500 mAh.
Advertisement - Continue reading below
5. Sync with Windows PC
The Galaxy Note 20 comes with support for Microsoft's Your Phone app which will enable you to sync the device with a Windows PC. This feature is really helpful if you do not like to keep glancing down at your phone when you are busy on your PC.
6. Great Pro-Grade Camera
The Galaxy Note 20 comes packed with a triple rear camera set-up with a 64-megapixel camera in addition to two 12-megapixel rear cameras with up to 30X zoom. The Samsung Galaxy Note 20 Ultra The features a 108-megapixel rear camera along with two 12-megapixel cameras, and up to 50X zoom. This set-up is able to give you great detailed, sharp, and colorful still shots.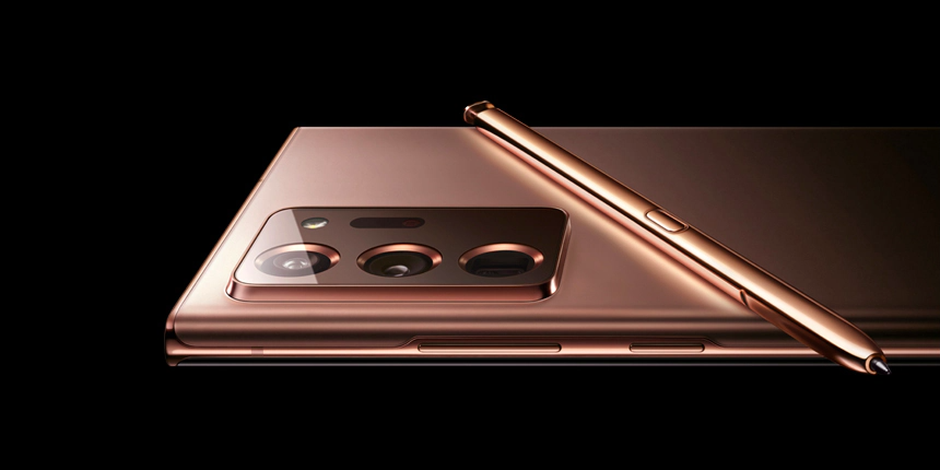 7. Point to Share (Spatial Awareness)
The Samsung Galaxy Note 20 series come with a new feature known as "Ultra-wideband (UWB)" which enables you to share files with another device just by pointing at it! How cool? Samsung also says that spatial awareness with ultra-wideband technology will also enable the Galaxy Note 20 to serve as a digital key for gaining access to buildings among others.
The Galaxy Note 20 series have been priced like the flagship devices they are. The Samsung Galaxy Note 20's starting price is $1000, while the Galaxy Note 20 Ultra starts at $1,300. What features of the Galaxy Note 20 excite you the most? Share with us in the comments section below.
Featured Image via Tom's Guide
Advertisement - Continue reading below