Bluetooth tracking tags (that help you find stuffs like keys, phone and other items) have been around for some time now, Tile trackers, for instance. But you are probably just hearing about them now and that's because brands like Apple and Samsung are now in the game and the competition is heating up.
In this post, we'll take a look at the two tags everyone is now talking about; their features, price, and other specifications.
Advertisement - Continue reading below
Apple AirTag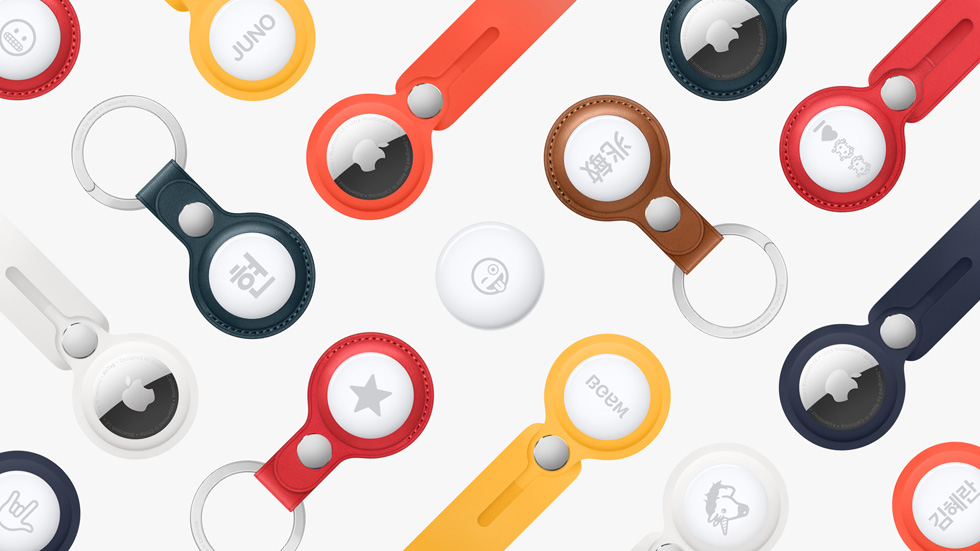 Apple's AirTag is a small and lightweight device made of polished stainless steel. The device has an IP67 water and dust-resistant rating and features a built-in speaker that plays sounds when you are tracking an item.
The AirTag is powered by a one year long replaceable battery and costs just $29 each or $99 for a four-pack.
There are two options you can choose from when finding a lost item: When the lost item is within 60m (Bluetooth range), Apple's 'Find My app' application can be used to play sound from the AirTag to locate it. The other option to track lost items (items out of Bluetooth range) is to use the vast Find My network.
Furthermore, just like you would with your Airpods, setting up the AirTag is pretty similar. Get the AirTag close to your iPhone and it connects seamlessly. You can then assign a name to your tag, or different names (Key, bag, Phone, etc.) if you own multiples tags. You can learn more on how the Apple AirTag works.
Unfortunately, the AirTags don't work with Android devices – just like other Apple products.
Galaxy SmartTag+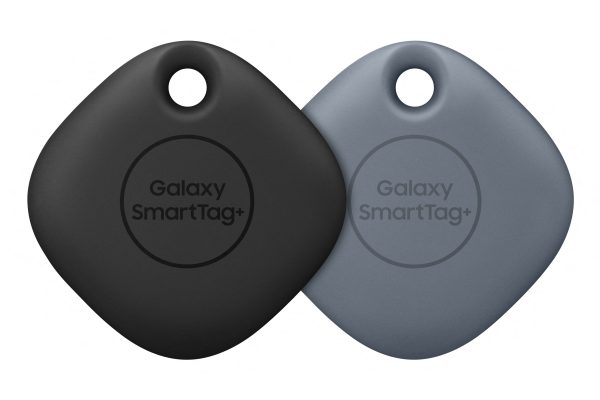 Samsung's Galaxy SmartTag+ comes in two colors (Black and Denim blue), and is available for $39 for a single unit and $64.99 for a two-unit pack. And just like Apple's AirTag, the Galaxy SmartTag+ is water and dust resistant (IP68).
The Galaxy SmartTag is equipped with both the Bluetooth Low Energy (BLE) and Ultra-Wideband (UWB) technology. What this means is, finding items that have the Galaxy SmartTag+ on them is a lot more precise.
According to Samsung, the Galaxy SmartTag+ can detect Bluetooth range up to 120 meters when there's no obstruction between the tag and the smartphone. Also, unlike Apple's AirTag which is powered by a one year replaceable battery, the SmartTag+ boasts a shorter battery life (rated at 5 months), but it uses a standard CR2032 battery for easy substitution.
Apple's AirTag vs Galaxy SmartTag+: How Do They Compare
Apple AirTag
Galaxy SmartTag+
Technology
-powered by a U1 chip that has Ultra Wideband technology
– Bluetooth Low Energy (BLE)
– Ultra-wideband (UWB)
Compatibility
IOS devices only
Samsung devices only
Bluetooth Range
60m
120m
Augmented Reality
Yes
Yes
Battery
one year long replaceable battery
5 months long standard CR2032 battery for easy substitution
Price
$29 each or $99 for a four-pack
$39 for a single unit and $64.99 for a two-unit pack
Water and Dust Resistance
Yes (IP67)
(IP68)
To round it up, one eye catching feature that both tracking tags have is the privacy built-in. This means location tracking is end-to-end encrypted .No location data or history is stored on the AirTag or the SmartTag+.
Image credit: imore.com