Apple is a year into a two-year transition that started with the M1 – which is the first chip designed specifically for the Mac. M1 came with incredible performance and battery life, and the manufacturers have decided to take this even further with the introduction of M1 Pro and M1 Max chips.
The M1 Pro and M1 Max chips were announced in an Apple "unleashed" event that was held on 18th October. According to Apple, the predecessor chip – M1 – has propelled Mac growth over the past year with the device having its best year ever. These new chips are expected to do even more.
Advertisement - Continue reading below
In this post, we're taking you through all you should know about Apple's new chips for the MacBook – M1 Pro and M1 Max. Read through.
---
READ MORE: How to Add, Remove, Rearrange Menu Bar Icons On Your MacBook.
---
M1 Pro and M1 Max: What's New?
M1 Pro for MacBook: Specs
Apple has scaled M1's architecture to create the M1 Pro. They started this by rearchitecting the chip fabric to enable SoC to scale while doubling the width of the memory interface and using faster DRAM. Doing this lets M1 Pro delivers up to 200 gigabytes per second of memory bandwidth which is nearly 3X what the M1 chip delivered.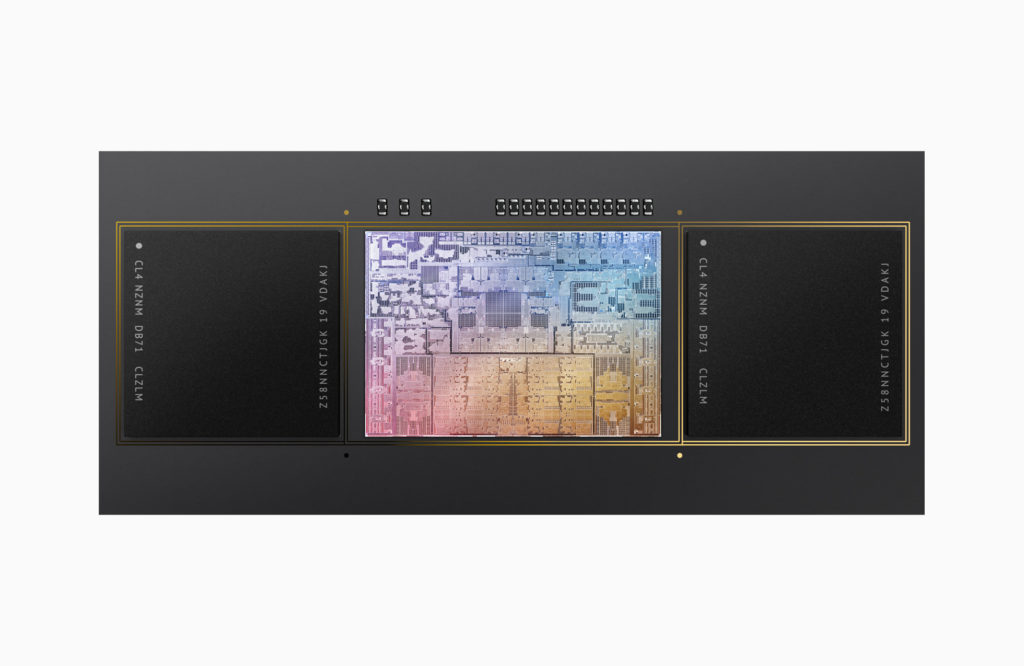 M1 Pro's custom package supports up to 32 gigabytes of unified memory and features a massive 32.7 billion transistors. The number of transistors in the M1 Pro is more than twice that of the M1. These transistors deliver even more performance.
A 10-core CPU comes with the M1 Pro – with 8 high-performance cores and 2 high-efficiency cores. These cores deliver up to 70% faster CPU performance than the M1 chip.
To handle its graphic needs, M1 Pro features 16 GPU cores which are 2X that of M1. These cores – which also come with increased memory bandwidth – give M1 Pro up to 2X faster graphics performance than the M1. It also comes with a media engine that accelerates video processing with very little power.
Advertisement - Continue reading below
Apple has added ProRes acceleration to enable M1 Pro to play multiple streams of 4K and 8K ProRes video while using just a little power. Other features that come with the M1 Pro chip include a display engine, additional Thunderbolt controllers, a memory cache, and a neural engine.
M1 Max for MacBook: Specs
Apple decided not to stop at the M1 Pro. They went ahead to take it up a notch by introducing an even stronger chip – the M1 Max. M1 Max builds on M1 Pro and takes its already great capabilities to even greater heights. It starts by delivering up to 400 gigabytes per second of memory bandwidth.
M1 Max's memory package supports up to 60 gigabytes of unified memory. Thanks to its wider memory interface. And it comes with a staggering 57 billion transistors.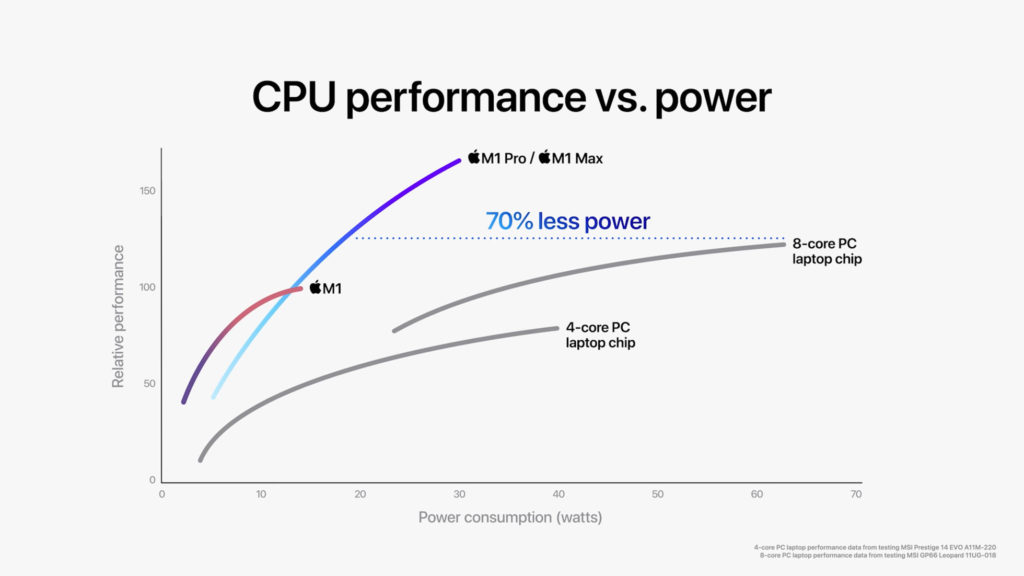 Like the M1 Pro, a 10-core CPU comes with the M1 Max. But the GPU is a massive 32-core which is double that of M1 Pro. This gives M1 Max a much faster GPU performance than the other two chips. M1 Max has a capable media engine with up to 2X faster video encoding and 2 ProRes accelerators.
Generally, Apple claims that M1 Max delivers top performance at even less power when compared to other PCs. It's the most capable chip they've built.
With every release, Apple Silicon seems like a really great idea and these new chips prove that. Tell us what your experience with the M1 chip has been and if you'll be jumping on these new M1 Pro and M1 Max chips immediately.