Mobile phones can be very addictive. Sleek ones like the iPhone can get even more so. It's why many users resort to regulating screen time on their iPhone to help manage this addiction. Doing this helps users gain more value from the time spent on their devices.
Regulating screen time on your iPhone is not only meant for addictive users. If you're a user who just wants their device usage to be regular and follow a strict routine, then this is definitely for you too.
Advertisement - Continue reading below
In this post, we'll take you through the nuances around regulating screen time on your iPhone. You should read through.
---
READ MORE: How to Add Widgets to Your iPhone Home Screen.
---
See Your iPhone's Screen Time
To be able to regulate screen time on your device, you definitely need to know how much time you're currently spending on average. Follow the steps below to find out.
Open your Settings app on iPhone.
Scroll down and select Screen Time.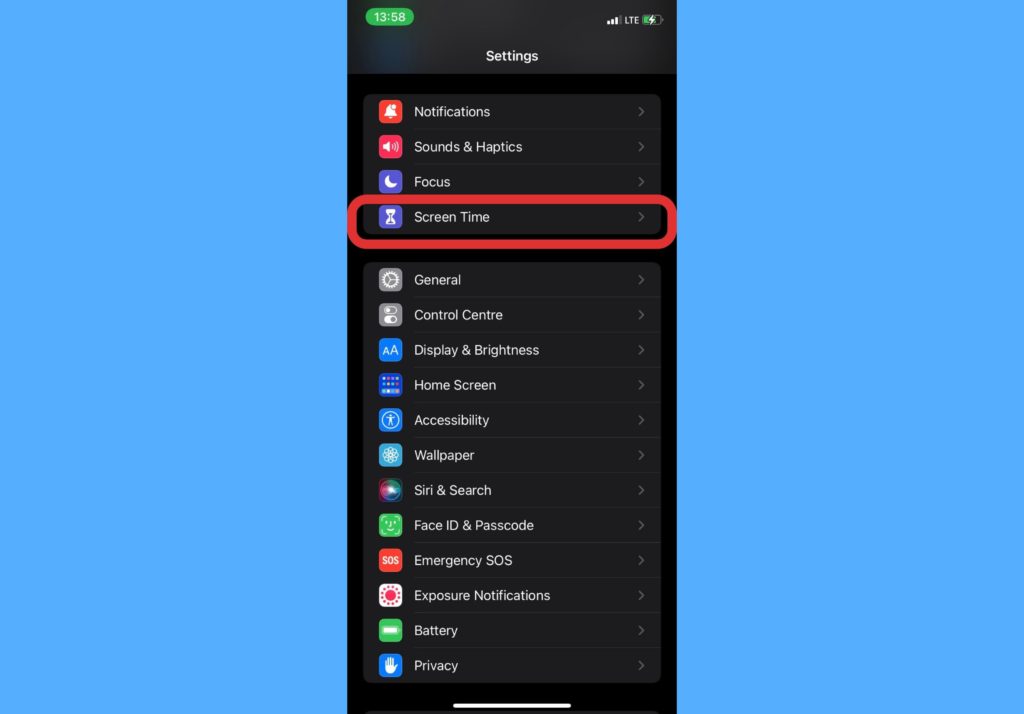 The page that comes up shows your daily average time spent on your iPhone, and also the Week-on-week percentage from the previous week.
Tap on See All Activity to see a more robust breakdown by device apps and categories.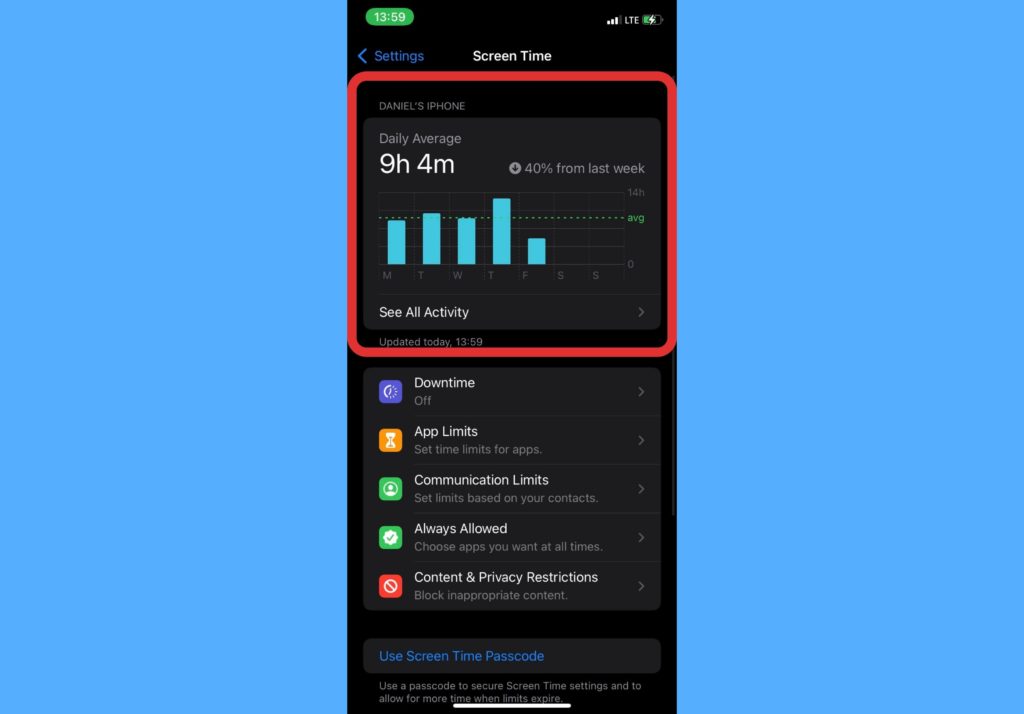 Regulating Screen Time On Your iPhone: 5 Ways
There are up to 5 different options you can employ to regulate your screen time. These options are different but help achieve the same goal. See 5 ways below:
Downtime: This helps you schedule time away from the screen. When you schedule downtime, only apps you allow and phone calls will be available. You can also tap on a button at any time of the day and it turns on downtime till midnight. When this is on, it shows a "you've reached your time limit" notification on any app that you try to open.
App limits: With app limits, you can set daily time limits for specific apps or categories. When you select an app category, all future apps you download in the category will be included in the time limit. App limits reset at midnight.
Advertisement - Continue reading below
Communication limits: This allows you to streamline which of your contacts you can communicate with during screen times and downtimes. Communication limits apply to Phone, FaceTime, Messages, and iCloud contacts. You can decide to allow communication from everyone or just specific contacts.
Always Allowed: For this, the apps selected here are always available during downtimes. Hence, it's advisable to add very important apps to the list if you're using this feature in regulating screen time on your iPhone.
Content & Privacy Restrictions: This helps block inappropriate content. Once turned on, you can choose to allow or restrict content e.g videos, music, podcasts, news, books, etc
Those are 5 ways you can employ in regulating screen time on your iPhone. Let us know in the comments section which of these ways have worked best for you in achieving a better, regulated or streamlined screen habit.