Some of the biggest consumer tech brands around the world gathered at the MWC 2022 event in Barcelona, Spain. There were quite a number of new announcements, including smartphones, laptops, tablets, and smart speakers.
Samsung and Huawei were some of the brands that announced new laptop iterations. While Samsung unveiled the new Galaxy Book 2 pro series, Huawei launched the MateBook X Pro. Both laptops are flagship devices with the premium build quality, top-end specifications, and features.
Advertisement - Continue reading below
And in this article, we will be comparing their specification, features, and price; helping you decide which to go for.
Galaxy Book 2 Pro
Huawei Matebook X Pro
Operating System
Windows 11
Windows 11 Home
CPU
12th-gen 28W Intel Core i5
12th-gen 28W Intel Core i7
11th Gen Intel Core 17-1195G7
Storage
Up to 1TB
1 TB
RAM
8GB
16gb
Display
13.3-inch full HD (1920 x 1080) AMOLED, Aspect ratio: 16:9, 500 nits (for HDR)

15.6-inch full HD (1920 x 1080) AMOLED, Aspect ratio: 16:9, 120% DCI-P3, 500 nits (for HDR)
14.2-inch (3120×2080), Aspect Ratio: 3:2, 92.5% screen-to-body ratio, 500 nits, 170-degree viewing angle, 90Hz refresh rate.
Battery
13.3-inch 63Wh battery, 65W charger.

15.6-inch 68Wh battery, 65W charger.
60Wh Lithium polymer battery
Webcam
1080p Full HD webcam
720p HD Camera
Connectivity
Wi-Fi 6E, Bluetooth 5.2
Bluetooth 5.1
Size
13.3-inch: 304.4 x 199.8 x 11.2 mm (11.98 x 7.87 x 0.44 in)

15.6-inch: 355.4 x 225.8 x 11.7 mm (13.99 x 8.89 x 0.46 in)
310 mm x 221 mm x 15.5mm
Price
Starting at $1,049.99
Design and Display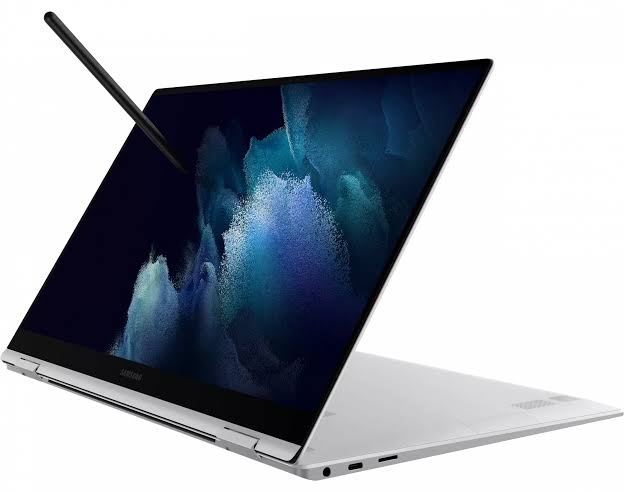 First off, you should know that the Samsung Galaxy Book 2 Pro series comes in two models (Galaxy Book 2 Pro and the Pro 360). For this series, it looks like Samsung's focus point was portability and weight, as both laptops weigh less and are a lot more portable when compared with their predecessor. The Huawei MateBook X Pro is also a relatively portable laptop (at just 5.4mm thick).
The Huawei MateBook X Pro comes with a large 14.2-inch display, slightly larger than the 13.3-inch display on the Galaxy Book 2 Pro. However, do not forget that the Galaxy Book 2 Pro has a 15.6-inch model for those that love large displays. That said, the 360 hinge on the Galaxy Book 2 Pro 360 makes it a better option to go for. It is a suitable laptop for touchscreen and stylus use – features they both support.
Hardware and Software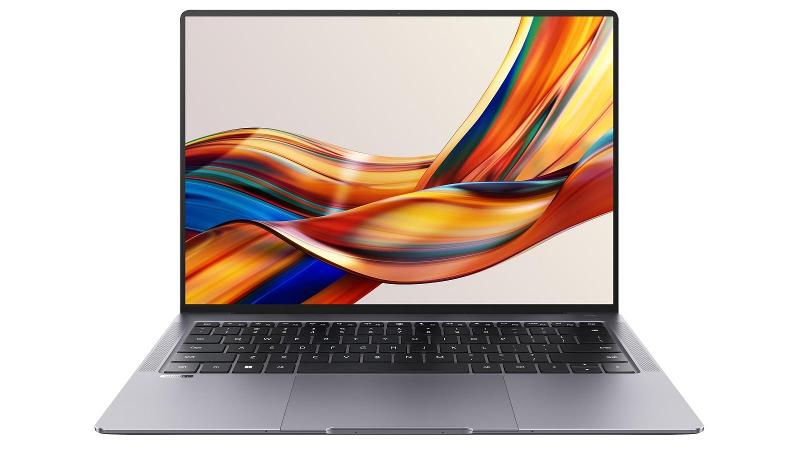 Unsurprisingly, the Galaxy Book 2 Pro benefits from the latest generation of Intel's processor – the 12th Gen Intel i5. It also features 8GB RAM, up to 1TB Internal storage space, and up to 21-hour battery life. However, we were left rather disappointed when Huawei announced that the MateBook X Pro would be powered by the 11th Gen Intel i5 processor. They, however, made up for that with the 16GB RAM and 1TB internal storage capacity.
Other hardware features on the Galaxy Book 2 Pro include the Wi-Fi 6E 802.11ax 2×2, Bluetooth 5.1, Thunderbolt 4 support, USB-C ports, Headphone jack port, and a microSD slot, while the MateBook X Pro features 4 USB-C ports. For the operating system, both laptops are similar: they both run on Windows 11 OS.
Advertisement - Continue reading below