Streaming services have started becoming household names across the world and even taking out cable TV. With the increasing number of available streaming services available in Africa, it can get overwhelming to decide on which platform to subscribe to.
However, a good streaming service should offer you a variety of shows while providing a flexible payment option. That way, you can easily cancel or opt for a subscription plan whenever you want to.
Advertisement - Continue reading below
Finding the best streaming service can be quite subjective because it has to fit your interests and budget. For example, what type of movies or shows are you interested in? Do you have kids? Or would you also want to compromise with your roommates?
Putting all of this into consideration, we've compared and listed the top streaming services available in Africa that'll offer value for your money in 2022.
Keep reading to find out more.
1. Netflix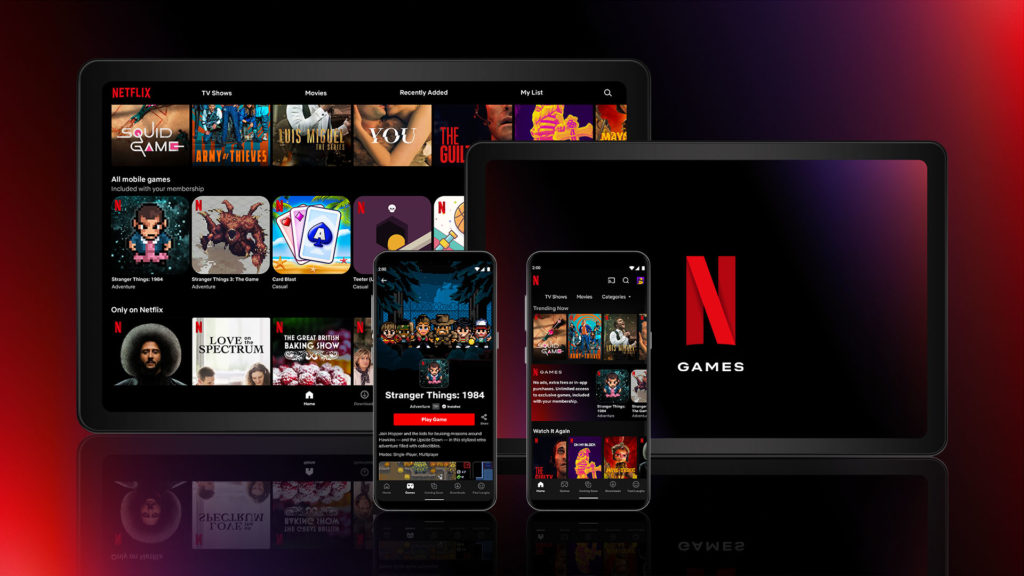 Netflix is arguably the most popular streaming service in the world. With its tailored content for various countries and regions, it offers a more personalized category of shows. Netflix also adds new shows every week thereby offering so much to choose from. Sadly, to host these new shows, they take out older movies and shows. This means you have to switch to a different location to watch shows you've missed.
Asides from this con, you can simultaneously stream from up to four different devices. It's also very compatible with devices like Smart TVs, PlayStations, Xbox, Roku, Chromecast and so much more. Pricing is affordable as you get to pay in your local currency.
Pros
Advertisement - Continue reading below
Compatible with most devices
Affordable pricing
Multiple accounts and up to four simultaneous streams
Kids account with numerous kid shows
Great user experience
Excellent recommendation system
Cons
Shows are removed over some time
2. Amazon Prime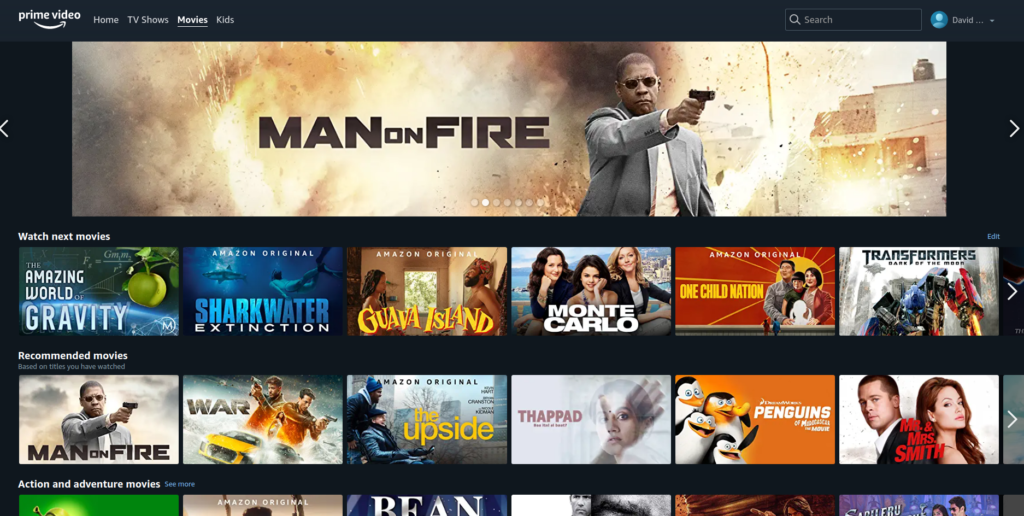 If you shop online, Amazon Prime is one option you'd be looking to explore. With the free trial that comes with free shipping, you also have access to Amazon Prime Video. So when you subscribe to Amazon Prime, you automatically subscribe for a Kindle Book, music, and video. A great bundle deal. It's compatible with devices like Chromecast, Firestick, iOS, Android, PlayStations, Xbox, and some others.
Amazon Prime Video also recently had a collaboration with Viacom which hosts Comedy Central, Nickelodeon, and MTV. So it makes it an excellent choice for Comedy and the kids. They've also concluded a licensing deal with the Nigerian Anthill studios.
If you'd also like to watch the less popular movies and classics, this is a great choice. The only downside to this streaming service is that while you can purchase movies on Amazon, you have to pay for it as an a la carte service which can be quite pricey. It's also not available on all devices.
Pros
Comes in a bundled package with other Amazon products
You have a free trial period
Simultaneously stream from three devices
Original and classic shows
Cons
The a la carte service is quite pricey
3. Showmax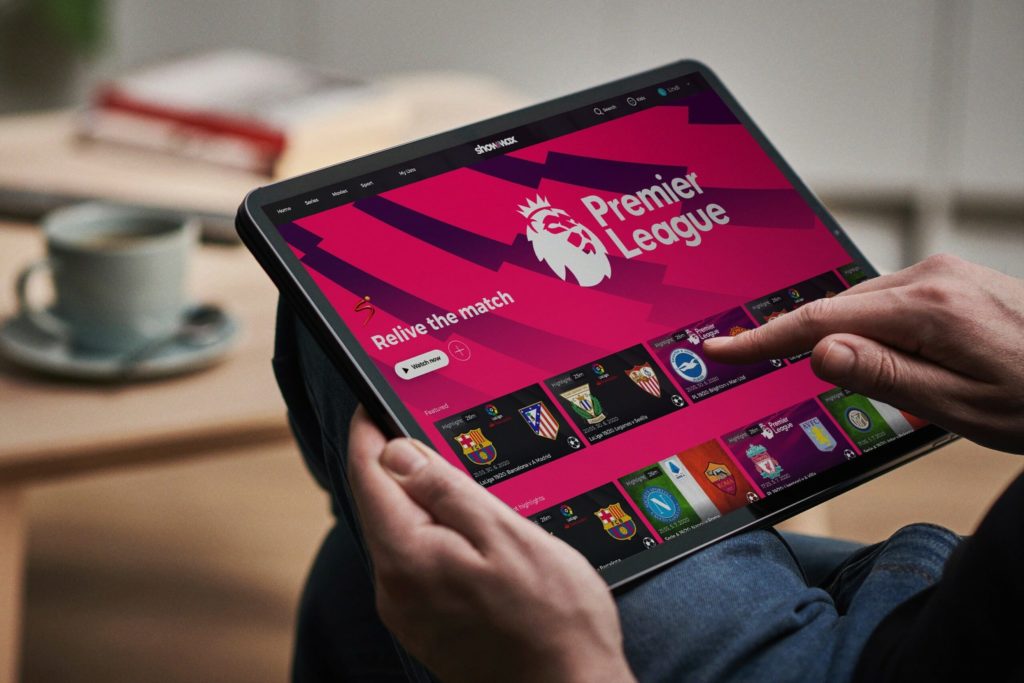 Can we have the football lovers here? Showmax is one of the top-tier streaming services with coverage in Africa and other parts of Europe. However one of the biggest features is still how it offers Live football thanks to its partnership with MultiChoice.
So you can watch the premier league. Unlike other streaming services, Showmax doesn't add additional costs for using its multiple screens. This means you can simultaneously watch from up to four screens without opting for a higher plan.
Advertisement - Continue reading below
Showmax also partnered with MTN to provide a data plan that allows its users to stream shows and content for a very subsidized plan. Perhaps what we love the most is that there's a variety of African shows available along with international content. There's also a 14-day free trial so you can explore before fully committing.
Pros
Live Tv and Football streaming
Affordable subscription and data offers
14-day free trial
Multiple screens at no additional costs
African shows
Cons
Not enough original shows or content
4. YouTube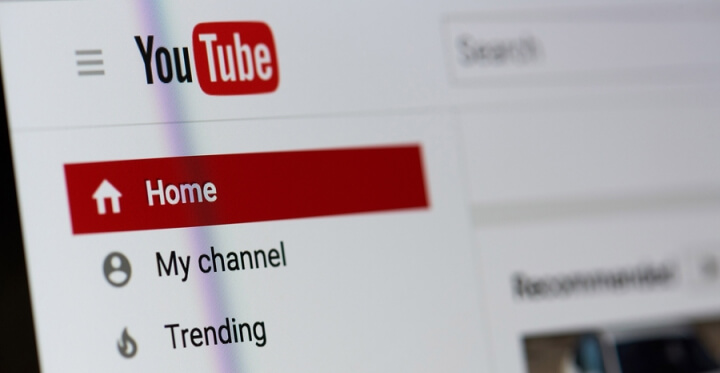 This streaming service is compatible with several devices like Apple TV, Roku, Android TV, Fire TV, Smart TVs, iOS devices and so much more. YouTube has free and premium options. The downside of the free plan is that you'd have to stick through a lot of ads.
However, the premium offers you an AD-free experience, and if you have a YouTube Music account, it applies to it as well. Sadly, the YouTube Tv with access to live streaming is unavailable in Africa.
Pros
Bundled package with Youtube Music
Multiple screens
Free plan
Compatible with every device
Cons
Too many ads on the free plan
5. Apple Tv+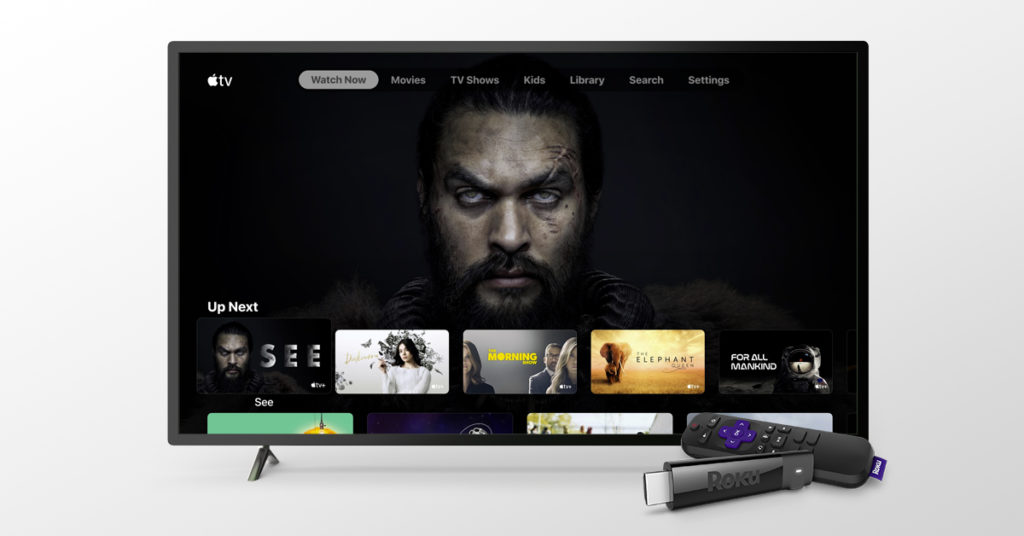 Apple Tv+ is available through the Apple TV app on streaming media players. However, it's limited to only iOS devices. To cast on your Android devices, you can use Roku, Chromecast, and Amazon Fire Stick. It allows for up to six simultaneous streams for various devices. It's also arguably cheaper than Netflix when you consider the number of multiple devices allowed.
Advertisement - Continue reading below
You have access to a 7-day free trial before you're required to pay the monthly charges. This billing is done through the Apple TV+ app. It boasts of so many Original shows. One great perk is that you can subscribe to other Apple TV+ channels like HBO, MTV hits, Comedy Central and so much more. Apple TV is currently accessible in Uganda. However, it's unavailable in Nigeria and Kenya.
Pros
A lot of original content
Affordable
A free trial period
Cons
It doesn't provide the popular shows like other platforms
It's not available in Nigeria and Kenya
6. Disney +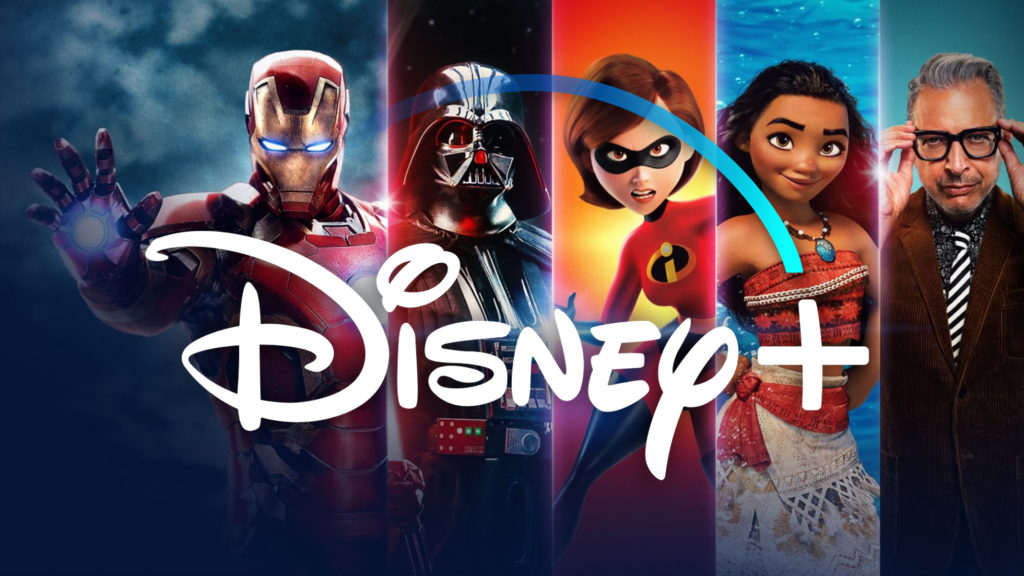 Every fan loves the fact that this streaming platform is a host for all Disney, Pixar, Marvel, and National Geographic shows. It's the perfect streaming service if you have kids or if you love these types of exclusive shows. It's compatible with Android, iOS, Roku, Chromecast, Xbox, PlayStation, and a host of other media streaming players.
You can also simultaneously watch from four different screens. Although Disney + is not available in most African countries, they recently confirmed that they'll be launching in South Africa, Egypt, Libya, Morrocco, and Tunisia.
Pros
Lots of original shows and content
Compatible with every media player
Cons
Not yet available in African regions
The content lineup can be a bit confusing
7. Plex TV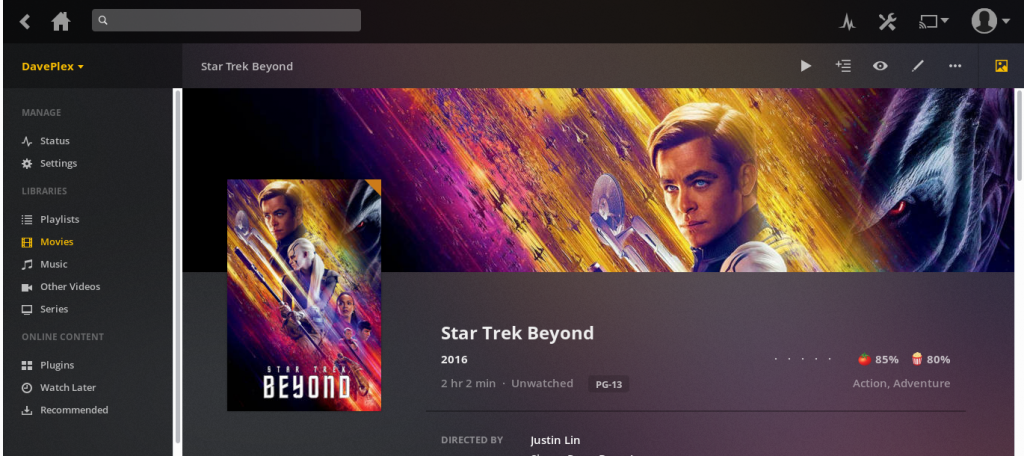 Plex is a free TV streaming service that allows you to watch live TV, movies, and shows, and add your movies to a library. The library allows you to upload your movies, tv shows, music, and even photos. With the Plex Live TV, you can view about 162 different channels. This is all available on the free plan. Plex Pass is a premium version where you can download your movies offline.
Advertisement - Continue reading below
It's compatible with most devices including Windows and it's great for data management thanks to the data usage statistics icon. You can also include as many users as you'd want to your account as it allows unlimited concurrent streams.
Pros
There's a free version
Easy to setup
Compatible with every device
Concurrent streams
Cons
It doesn't have the typical streaming service interface
8. DStv Now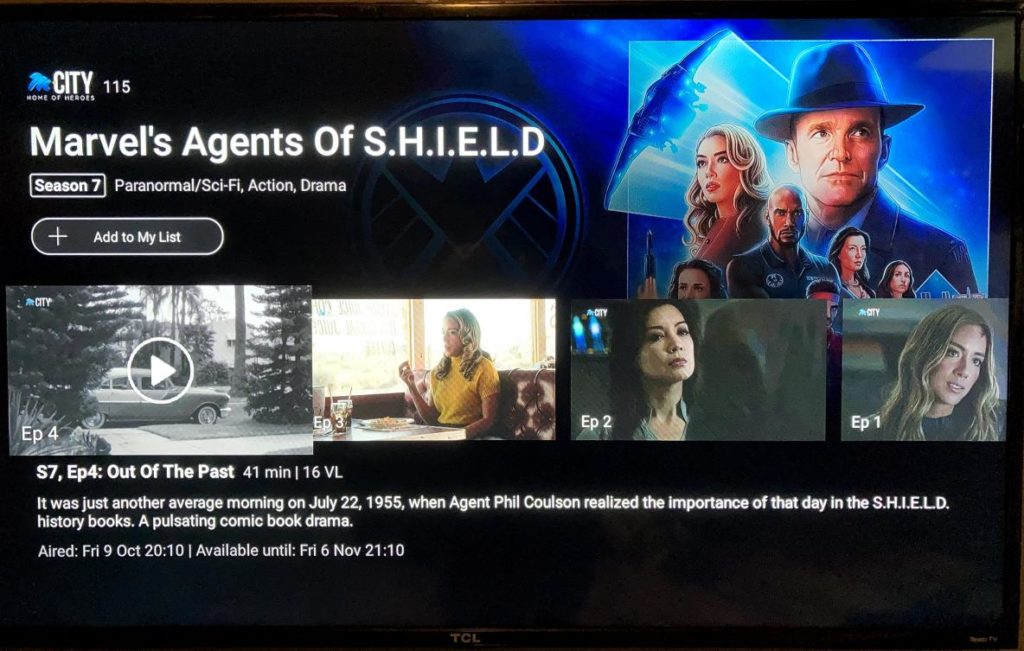 It's the best service for streaming Live Tv. You can watch Live sports and catch up on TV series, movies, and kids' shows online. DStv Now also allows you to download many shows offline. It's compatible with every device that can install the DStv Now app. The cons are that you need the DStv cable and an active subscription to stream it on any device. It's also not data-friendly because it often requires unlimited data plans. You can stream from four different devices however, it can only accommodate two simultaneous streams.
Pros
Access to Live TV
Access to many African shows
Cons
Allows only two simultaneous streams
Not very data-friendly
You need a DStv cable to access this app
The best streaming service for you is entirely dependent on what you're looking for. We do hope this article has helped you identify your favorite service. Do let us know which one you'd be opting for in the comments below.