Music streaming. You have either never heard of such a thing, or you're knee-deep in one of these music streaming services and your entire music lifestyle has adjusted accordingly.
As we find ourselves quarantined at home for hours on end during the ongoing global crisis that is the COVID-19, we find ourselves with more time in our hands to do things like listening to music, a 'luxury' previously reserved to hours spent in morning and evening rush-hour traffic.
Advertisement - Continue reading below
I fall in the 'Music-junkies' camp and I have evolved over the years, from carrying multiple SD Cards with my Usher and Cassie tunes to today, letting an algorithm decide what song plays next based on what I have listened to before.
My go-to music streaming platform, like many of you, had been Spotify. But Spotify is not officially available in my country so I have been taking occasional escapades to use other platforms like Deezer, just to see if there was something easier, or better out there.
This time, I saw a really lucrative Apple Music deal and I thought I'd quickly jump on it before my 'Student' status elapsed and goes out the window with my eligibility for this rather enticing offer.
Switching to Apple Music: My Experience
I switched to Apple Music for a month and this is my experience so far..
First things first, I am a sucker for Free and Open Source Software (FOSS). I love my Ubuntu, and Android Custom ROMs so Apple's Ecosystem isn't something I am keen to get locked into.
The fact that Apple Music is available on both Android and Linux through the web and third-party applications means the transition was rather smooth.
Advertisement - Continue reading below
So, was the transition worth it? Well, lets dig in.
Right off the bat, Apple Music and Deezer are vastly similar. I mean they have to be. They're both music streaming platforms at the end of the day and they do stream music..okay that was lame.
Availability
First thing I loved about Apple Music was the fact that I didn't have to jump through any hoops to get it to work. The same goes for Deezer. The stereotype that music streaming is only available for the western world is misleading as, many platforms, except Spotify, are available in many African countries.
For the official list of all regions where Deezer is available, check this page. Apple Music is available in almost just as many regions. Check the full list here.
Pricing
Like I mentioned earlier, one of the reasons I jumped ship was because Apple Music offered me a premium account at a discount and my University was part of the list of supported institutions. This is usually unheard of in Africa as platforms like Deezer and Spotify's Student plans only cover a few institutions in the US and Europe.
Had I been paying for Spotify (which I did for a couple of months after pestering a friend abroad), it'd run me almost 4 times as much as I am currently paying for Apple Music.
Of course, not everyone is a Student so Spotify's Individual plan costs $9.99 while Apple Music's goes for $4.99 last I checked.
Library
This is perhaps the biggest point of comparison when pitting such platforms against each other. I am sure both platforms have tens of millions of songs and I know someone on the internet has done a better job at comparing these two libraries.
Advertisement - Continue reading below
But I will say this. I haven't searched for a song on either of these platforms and failed to get the exact track that I need to listen to. That said, for the normal streamer, the couple of million songs difference between these two platforms is, in no way, a reflection of your experience. You will find all the songs you want on either platform.
Sound Quality
I know that sound quality is very subjective. But since this is my experience I am documenting, I wouldn't be doing this piece justice if I didn't mention this part.
In my experience, music on Spotify sounded a little 'quieter' compared to other platforms. I was comfortable with the quality and everything until I tested Deezer sometime last year and suddenly, Spotify's stream sounded whack. It is a solid stream, don't get me wrong, but Apple Music is fuller and louder.
Curation
Yet another point that is highly subjective. I like a specific kind of music. In my testing, I found that Spotify nailed my specific taste almost every single time. The Discover Weekly playlists and the New Music Friday section always delivered fresh music that was right up my alley.
Apple Music also has properly curated playlists but sometimes it throws in some 'questionable selections' and I tend to like how Apple Music does it. See, too much of anything can make you sick, even the good can be a curse.
The 'mismatched' songs that Apple Music throws in once in a while makes me feel like this playlist was curated by an actual human who doesn't always get it right. And I dig that. Spotify's algorithm-generated playlists get it right every single time and if that's what you're into, well, you should try it.
African Content
One of the main concerns that many of my friends have with these music streaming services is local content. How do these platforms fair when it comes to local curations?
Well, pretty well actually. Both Apple Music and Spotify have expansive catalogues of African music. These songs are curated into various regional and genre-based categories.
Advertisement - Continue reading below
Apple Music also has a dedicated Daily Top 100 songs for every country and in my experience, these are pretty spot-on. You know that song you keep hearing on repeat over your local FM station? You're bound to find it in that Top 100 Playlist.

Also worth noting is that, when many local artists launch an album, they, most often than not, will publish it on all the major music streaming platforms.
Take Nyashinski's new album for instance. It is available on almost every streaming platform you know.
Beats 1 Radio and Broadcast Stations
I am not the biggest radio person but once in a while, I like to tune in to an actual station with an actual host and a DJ, just to see what's going on in Pop-culture.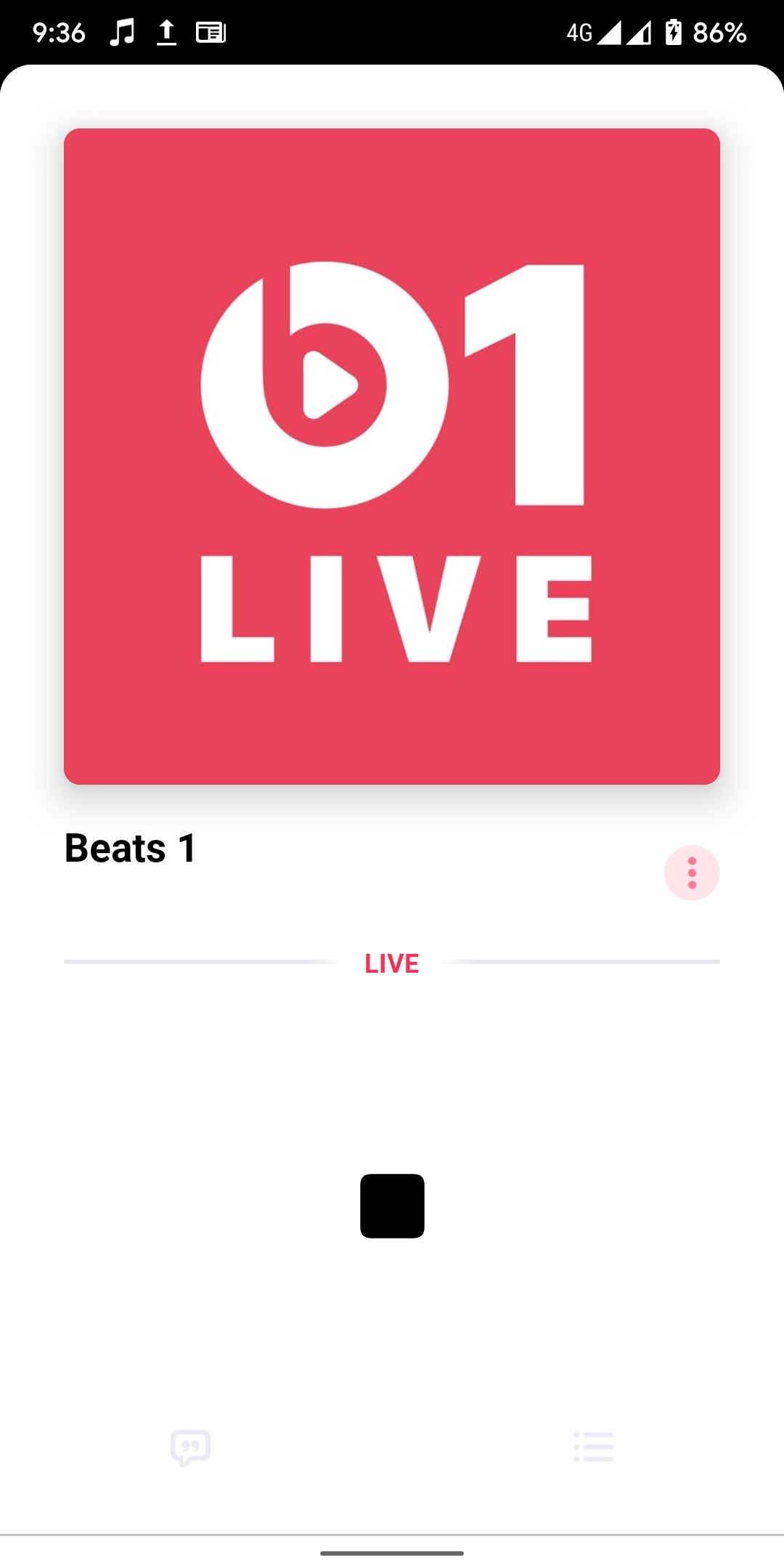 With Beats 1 Radio, you can tune in to that right from within the Apple Music app. You can catch some of the popular mainstream artists and their interviews, and most of these interviews are recorded so you can catch them on-demand.
Apple Music has also recently added a section for Broadcast Stations. Granted, most of these streams are sourced from TuneIn but maybe that's its strength. I mean, this means you don't need to have TuneIn radio installed on your device.

I was able to find many of my favorite local stations and tune in right from the Apple Music app.
Spotify to Apple Music: Is It Worth It?
So was my switch worth it? In my opinion and experience, yes it was. It is 2020 and many of these platforms are coming of age. Apple Music is the youngest player in the industry but even that is almost 5 years old.
Advertisement - Continue reading below
Add that to the ease of accessing it in many regions, the availability on multiple platforms and you begin to see that, these two platforms trade blows on many of these categories. Will I be switching to a different platform, probably. Will you?