Does it suprise anyone that even in 2020, digital satellite pay tv is still a thing? Quite unlikely if you live in Africa. But the tides are changing and the big guns in the game are paying attention. Multichoice, parent company to DStv, the monopoly digital satellite Pay TV provider for Africa has been making moves of late. In particular, the traditional satellite Pay TV provider is repositioning itself or at least aligning itself with new wave of online streaming services. The likes of Netflix, Amazon Prime, Apple TV have had a early-movers advantage, but no one understands Africa like DStv.
Now, I am not your regular traditional TV watcher. Even from an early age, I found linear programming model quite inconvenient and inconsistent with how I consume content. So, I've been an offline and online content consumer for a long time. With a personal media library running on Plex-powered media server or NAS box and the option of streaming on-demand content from Youtube or Netflix, I have never really missed TV. But I have been an outlier until now.
Advertisement - Continue reading below
The fact is, more and more people even Sub-Saharan Africa are now consuming content on demand. Netflix alone is projected to have about 1.5million subscribers in Sub-Saharan Africa according to Statista. Youtube, the free video streaming site is among the top 5 most visited sites in most African countries year after year. And DStv has indeed been watching these figures if we are go by their latest announcements. First, a streaming-only device called the streama, an internet decoder with reportedly Netflix and Amazon prime built-in and 4K Ultra HD DStv decoder.
DStv Now is the companies online streaming service available on mobile, PC and Smart TVs with a catch. And that is, you must have a running DStv subscription that runs on dish/decoder traditional combo. To signup, customers still need to provide a DStv account holder's ID number, smartcard number, or customer number. As much as you might find this lame and annoying, DStv is simply testing the waters without completely getting wet.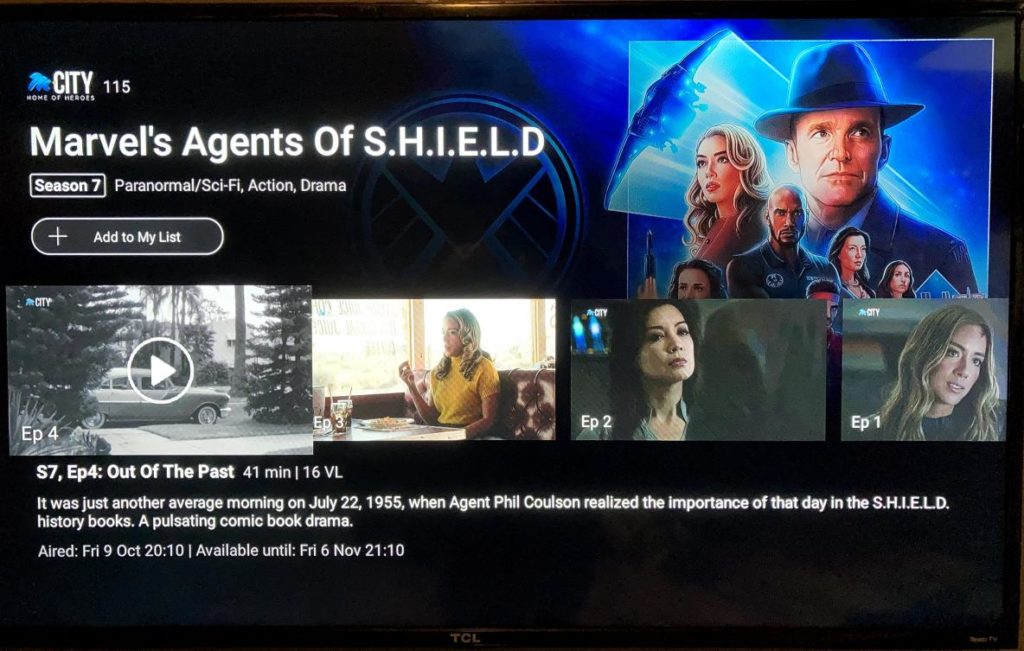 Their game plan is to ultimately spin-off a streaming service akin to Netflix with the DStv brand that doesn't require satellite dish subscription. Infact last week they announced rebrand of "DStv Now" to just "DStv" with a standalone service in the horizon. Now we know that there's Showmax, a dedicated online streaming service which is owned by Naspers an investor in DStv's Multichoice. DStv and Showmax are however, separate entities.
Summarily here's what we liked;
Easy to use interface
Up to 4 different users supported with 2 watching simultaneously
Download content for offline video
Ability to control or choice video quality
Not affected by weather
No extra cost
What we didn't like
Still tethered to ongoing dish subscription
Lack of 4K content
I've been playing with DStv Now for well over a month now. I have to admit, Multichoice isn't sleeping on the job. My setup has been via Android TV-powered Mi TV Stick streaming device attached to my Roku TCL Smart TV. That's simply because DStv Now App isn't natively available on Roku platform. But you can watch DStv now on your PC through the web, on iOS, Android smartphones and tablet and on select Smart TVs. Once again, you MUST have a running DStv Pay TV subscription tied to Decoder.
Advertisement - Continue reading below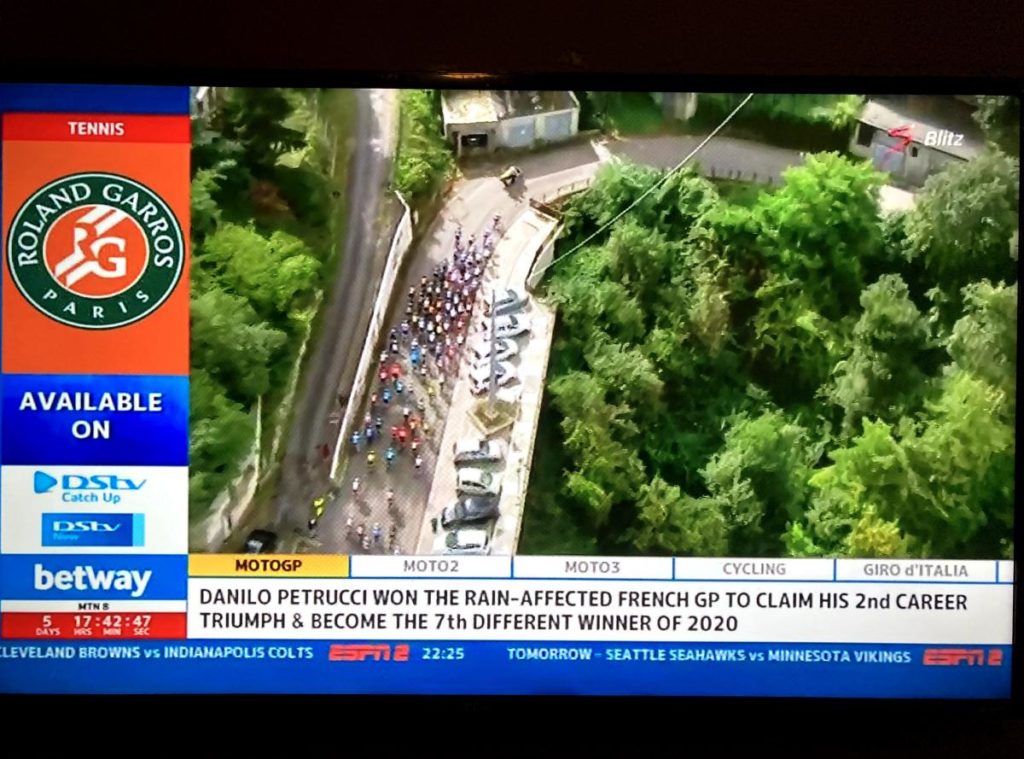 DStv Now requires an active internet connection — fast internet at that — of about 4-10Mbps for optimum performance. With Liquid Telcom home unlimited internet, that's not been a problem for me. The advantage here is that your viewing experience isn't affected by weather as is the case with dish. The app includes settings where you can select the video quality (ranging from low quality to highest). My default is HD quality. 4K content is still missing on DStv while the competition has gladly been supporting it for years now.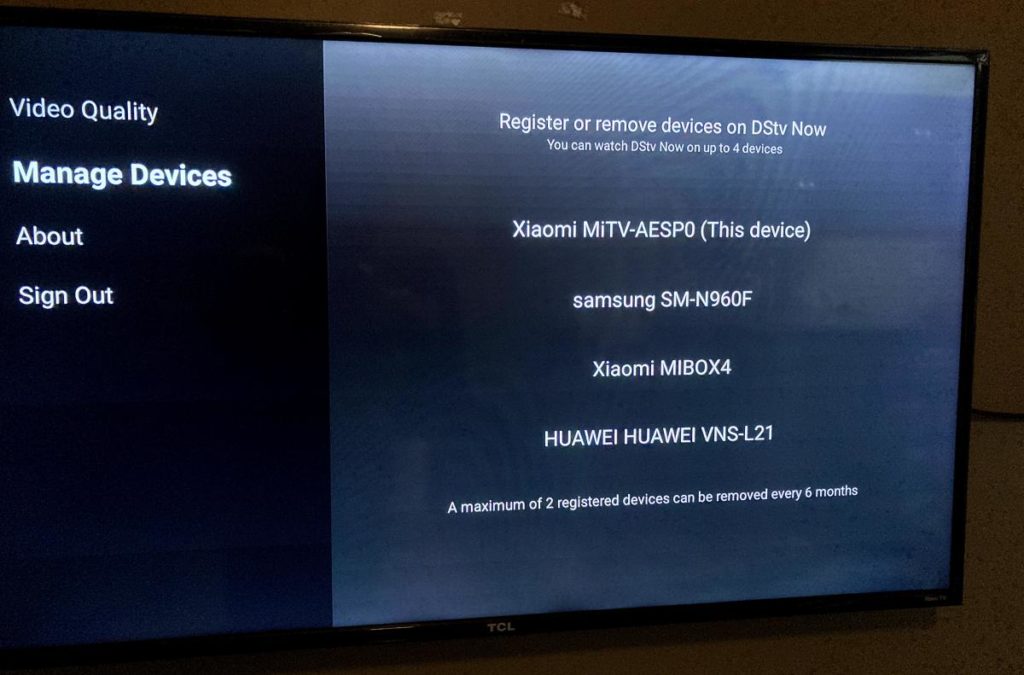 The service supports upto 4 users with only 2 watching at the same time. So ideally you can have up-to 3 people concurrently watching with the third person on regular decoder. You can also setup different profiles specific to different users much like Netflix, Showmax or Prime Video. This ensures each person has their watchlist, recently watched channels, recommendations, and more personalized and specific to their viewing experience.
DStv now supports both Live TV and on-demand content. With Live TV, you simply stream whatever is rolling on any of your subscription decoder channels. In fact, you see whatever the decoder folks are watching. All channels available to your subscribed package are accessible to you on DStv now regardless of the package you're subscribed to. I like this for catching up with Live Sports and News broadcasts.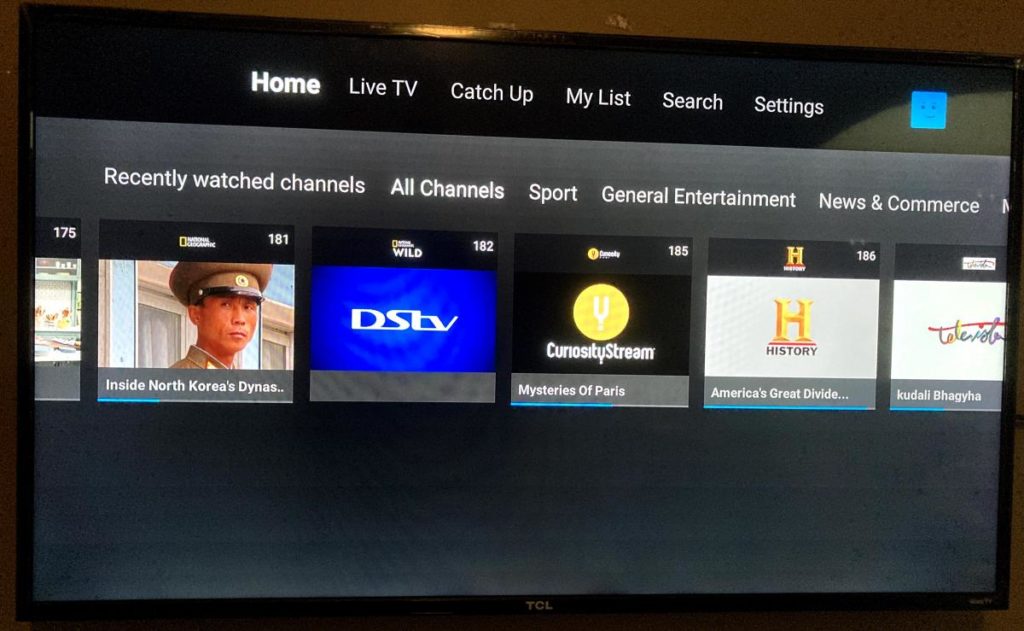 The on-demand content is available to you whenever you want. You simply watch your favorite shows, movies and series at your own pace akin to Netflix. This is one of the things that differentiates DStv Now from your regular satellite dish subscription. You can even add watchlists which is a way of bookmarking your favorite titles. Each profile can setup a watchlist and you can find it under "My List" row on the home page.
With DStv Now, it's not clear whether the company will be offering customers the option of selecting and paying for only channels they want. This has been a long-running complaint among select group of DStv customers. For instance, If I am a sports fan, why should I be paying for Telenovelas? So with online streaming, maybe DStv will unbundle their rigid bouquets giving their customers more control over what they want to pay for.
Update: DStv announced that they are now accepting only one device streaming at a time. This is aimed at cubbing password sharing among DStv Now subscribers. The company is claiming that this behaviour is making it lose money.
Conclusion
DStv is a well-known home entertainment brand in Africa. Unlike their competition, they truly understand the continent adapting their service to specific markets. For instance they offer payment in local currency. DStv has been slow on online streaming service because of issues of broadband internet access. With a standalone streaming service and on-demand content, I think DStv is giving its customers options of how to access home entertainment.
Advertisement - Continue reading below