Apple TV+ is an online video streaming service released late last year at the companies special event. Not to be confused with Apple TV —the company's streaming device— Apple TV+ is a separate service akin to Netflix or Prime Video available through the Apple TV App in a number of platforms including Roku TV, Apple website, and iOS devices.
Starting at just $4.99 per month after a 7-day free trial for new subscribers, Apple TV+ is set to compete against established giants such as Netflix which start at $7.99 per month. The service is currently mostly tailored towards users who are already imbued in the Apple ecosystem, but the company is expanding native support of its service to other platforms.
Advertisement - Continue reading below
Apple TV+ is accessible in about 100 countries including some African countries. The service is fully available in Uganda. And for some reason known to Apple alone, the service is NOT available to Kenya and Nigeria residents yet. However, it is only available with Synced videos.
Seeing as I live in Uganda, I have been subscribed to the service for over a month. In light of content geo-restrictions, this review is therefore from the perspective of a non-U.S resident. And it majorly targeted towards readers in Uganda, Kenya, and Nigeria. think of this as a mini Apple TV+ Africa guide.
Now let's get right into it.
Content
Apple TV+ Original shows include For All Mankind, a documentary on Space; See, a Science fiction; Defending Jacob, a crime drama; Trying, a comedy; Oprah's Book Club by Oprah; The Banker, a drama movie; and a whole lot more. Upcoming shows include Extrapolations, Losing Earth, Time Bandits, etc. Earlier in March, though, Apple canceled production of TV shows and series following the COVID-19 pandemic.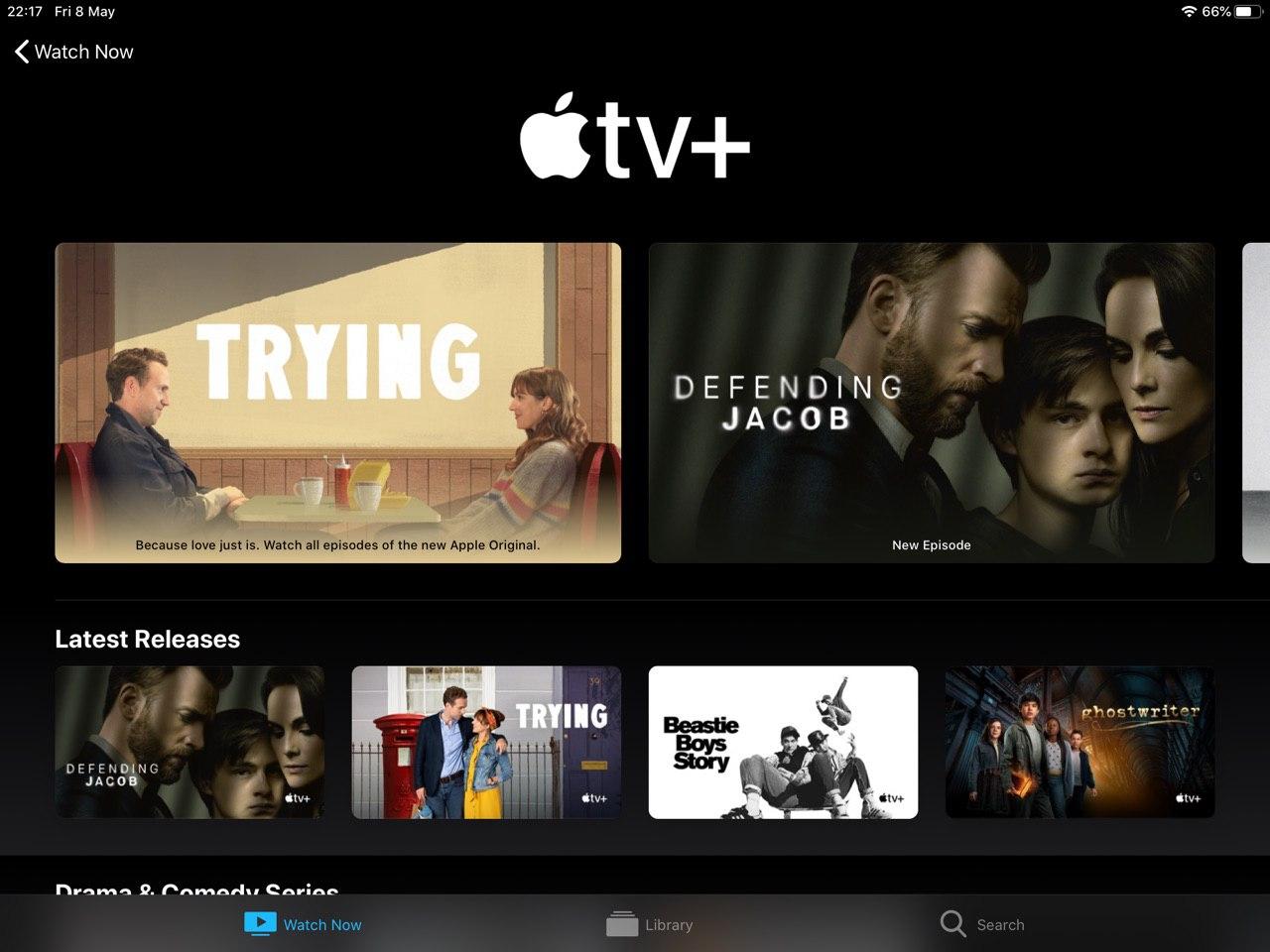 Besides Apple Originals, you can also subscribe to an additional 30+ Apple TV channels including HBO, Epix, History Vault, MTV Hits, Comedy Central now, CollegeHumor Dropout, Mubi, CBS All access, Cinemax, Acorn TV, Smithsonian Channel, Starz. Billing/payment is done through the Apple TV app.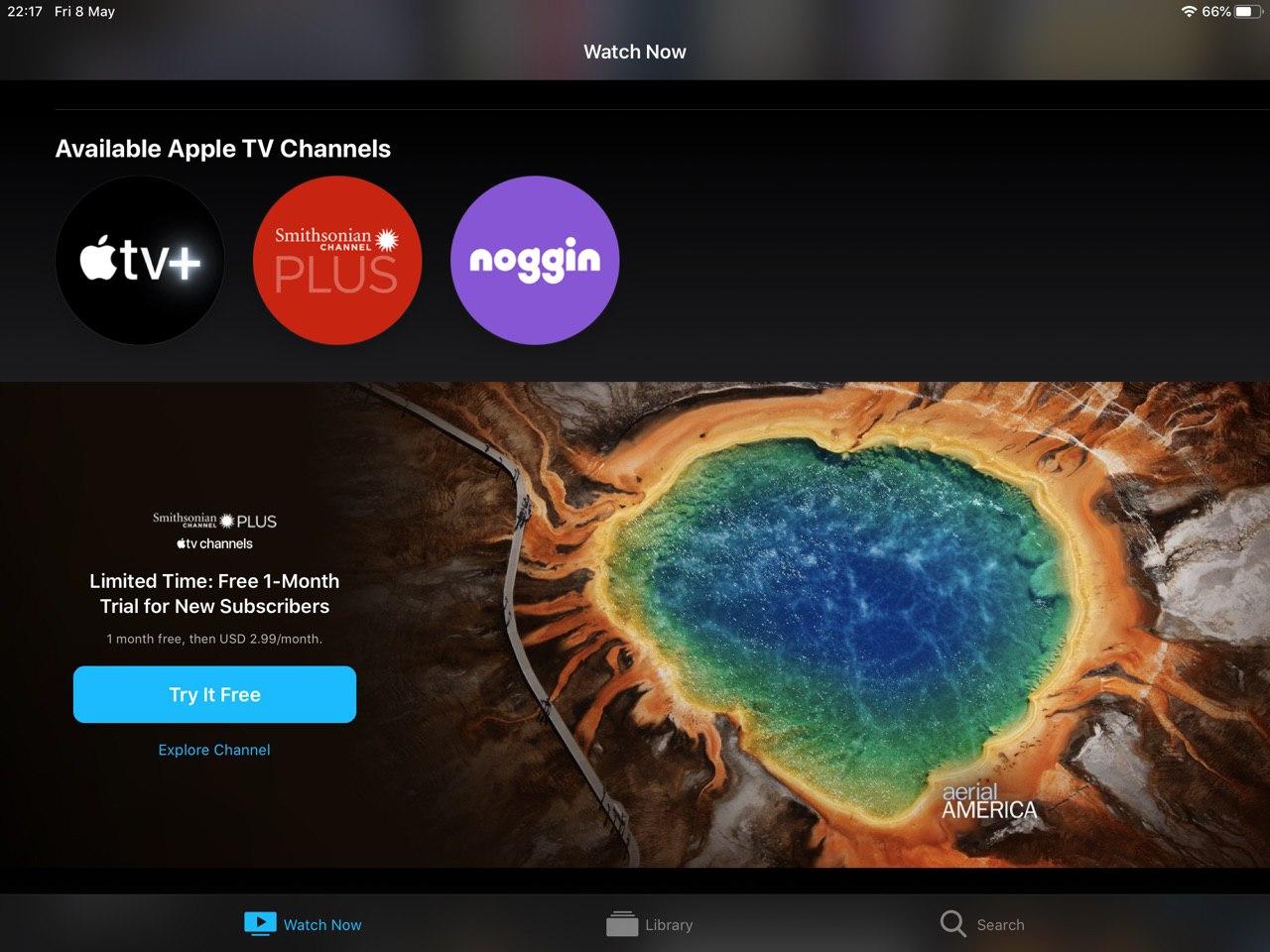 Subscriptions that available for Uganda residents include Apple TV+ ($4.99), Smithsonian plus ($2.99/month), and Noggin($2.99/month) only.
Advertisement - Continue reading below
Also, you can pick-and-pay movies by either buying them or renting them. Terminator Dark Fate, for instance, goes for $13.99 when you buy it or $5.99 when you rent it.
Device and Platform Support
Unlike its competitors, Apple TV+ is quite limited to mostly Apple products so far. It's very likely that they'll expand to beyond the iOS ecosystem. But for now, iOS devices, Roku, and Amazon Fire TV Stick are supported. I was quite happy the Apple TV app was available on my Roku TCL Smart TV. Below is a list of supported devices.
Apple (iOS) Devices
iPhone
iPad
Apple TV 4K
Apple TV HD
Apple TV (3rd generation)
iPod touch
Mac.
Non-Apple Devices
Roku devices (Smart TVs and Streaming sticks)
Amazon Fire TV devices
Smart TVs
AirPlay 2-enabled Samsung, LG and VIZIO smart TVs
Currently, there are no native Android and Windows apps for Apple TV. However, you can still watch Apple TV+ on the web at tv.apple.com.
Subscription Packages
Apple TV+ is available for $4.99 per month after a 7-day free trial. This gives you full access to Apple TV Original shows and movies. Apple takes Mastercard/Visa credit/debit cards, but they must be tied to your bank account. I tried using a virtual Visa card from Flutterwave and MTN's Momocard, but they all denied.
And there you have it; a rather cursory guide of starting with Apple TV+ in Africa Uganda. Hopefully, the service will be available in more African countries soon. When that happens, you can count on us to provide you with a guide to using the service.