Mobile apps are very accessible, even more than websites. Smartphone users, like you, prefer to use mobile apps because of how easy you can access them instead of trying to remember a URL and load a web page at every instance. Now, how possible is it that you can add a website to appear on your iPhone home screen? Hence, giving you the same accessibility that apps give.
In this post, I'll take you through how to add your favorite websites and web pages (e.g Dignited) to your home screen and have immediate access to them. When you do this, it looks like an app (with its icon) on your home screen and blends with the other mobile apps. Read through.
Advertisement - Continue reading below
---
READ MORE: What Are iPhone Shortcuts And How to Use Them
---
Add Website to iPhone Home Screen
Follow the steps below to learn how to add a website or web page to your iPhone home screen.
Open Safari and load the website or web page you want to add to your home screen.
Tap on the Share icon located at the bottom of the screen. This is a small rectangle with an arrow pointing upwards.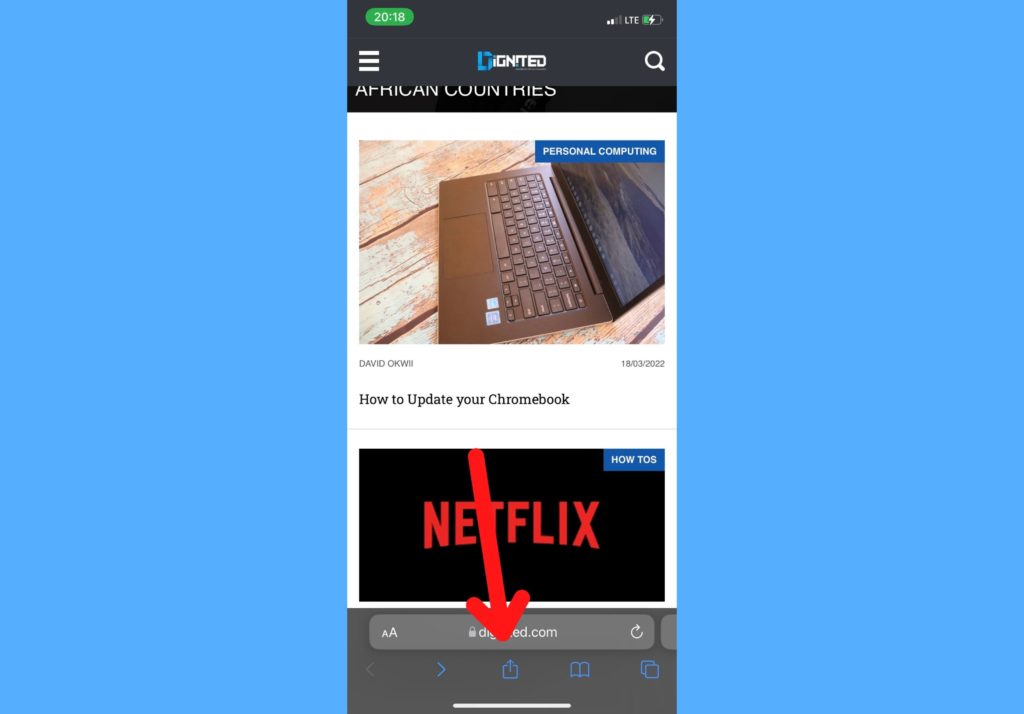 Select Add to Home Screen from the list of options that come up.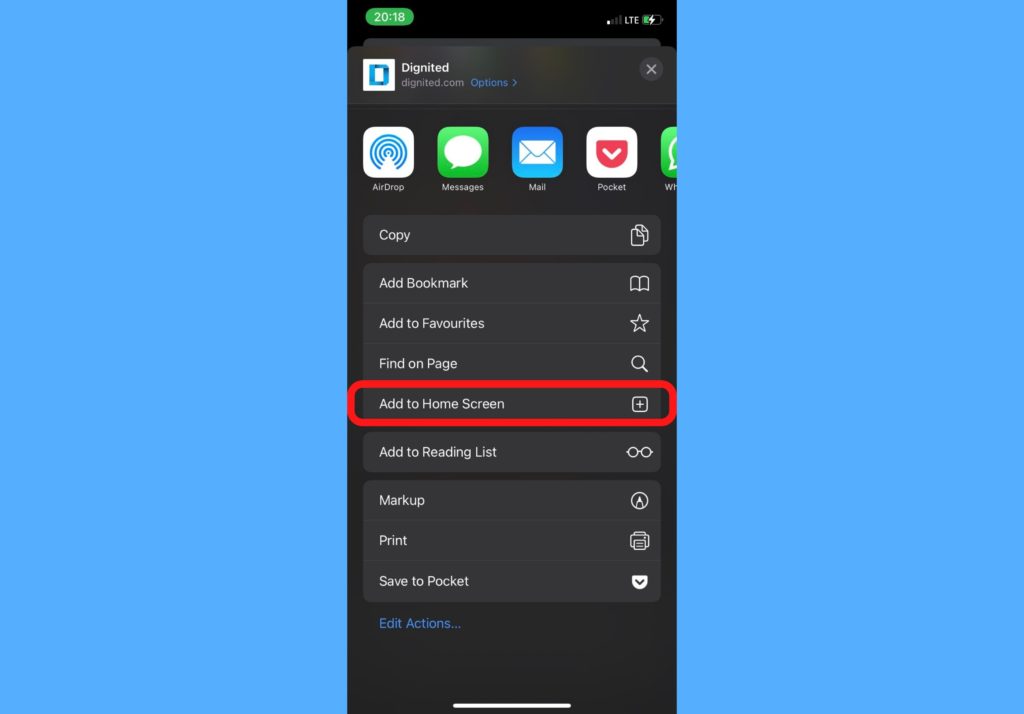 Edit the name of the website to what you want to show. Then tap on Add.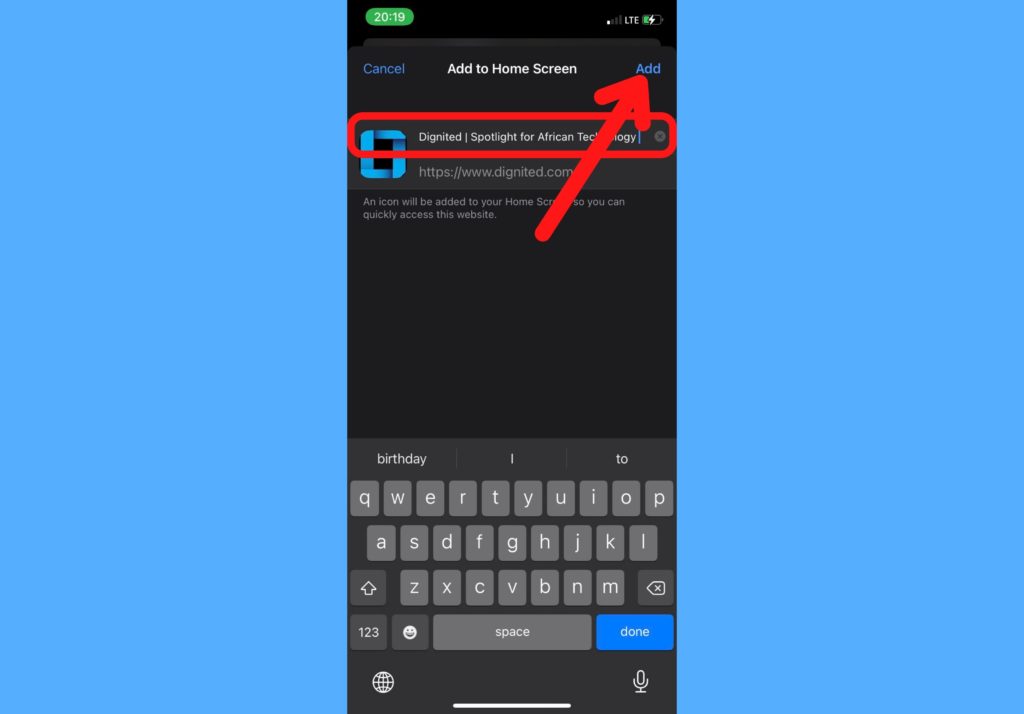 The webiste will be added as an icon to your home screen. When you tap on this icon, it opens the website immediately in Safari.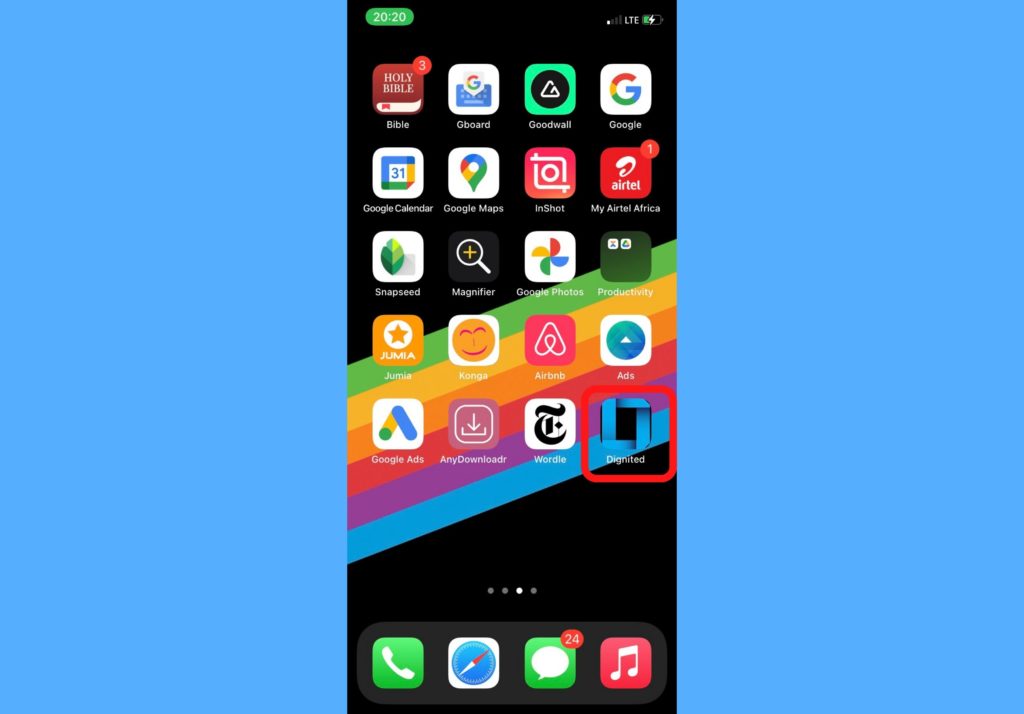 How's that for accessibility?
To remove a website added to your home screen, just tap and hold the icon > select Delete Bookmark > confirm by tapping on Delete.
Have you added any websites to your home screen recently? Let us know in the comments section if it changed anything with regards to how fast you were able to access the website. Also, drop a comment if you get stuck in any step, happy to help!
Advertisement - Continue reading below