The fight against the Coronavirus pandemic has forced the government around the world to impose a lockdown to curb its spread. Everyone is looking for ways to stay productive and engaged while hoping the pandemic comes to an end.
Thanks to several mobile apps, not everyone is having a bad lockdown. This is because smartphone users are now interacting with them to kill idleness during this pandemic. These apps have been rewarding and helpful. In addition, they keep users productive, educated and informed during their stay at home.
Advertisement - Continue reading below
Let's have a look at some of these apps.
1. AnyBooks App
AnyBooks is an online library that allows you to read any book of your choice for free. It is a must-have app for book lovers, or those who are willing to cultivate a reading culture. It contains several bestselling books, biographies, poetry, fiction, novels, and plays that you can read for free. In addition, you can download it on your Android device or iPhone for free. With this app, you enjoy a rewarding reading experience.
2. WhatsApp Messenger
WhatsApp Messenger is one of the most downloaded social media channels. It's hard to come across any smartphone user that doesn't have this app installed on their mobile phones. As a matter of fact, this instant-messaging app is the best medium for communicating with your contact freely and securely. Some of its features like video calls, instant messaging, group messaging, and voice calls. With this platform, you will not only bring your friends and family closer but also enjoy up-to-date entertainment and information.
3. Netflix
Netflix is another essential app on the list to help kill idleness. It provides a platform for users to enjoy all kinds of movie that is sure to make your day. It has an unending list of latest movie thrillers, drama, series, documentary and so much more. The fact that Netflix is available for free for a 7-day trial period makes it even more interesting. You may as well stream TV shows using your smart TV for your family to enjoy.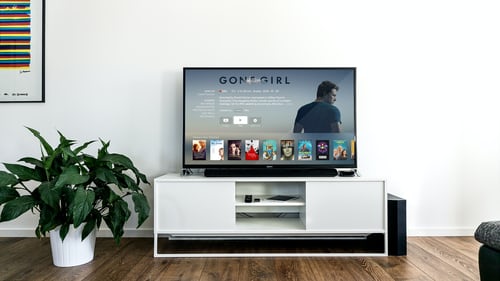 4. Home Workout App
Since staying at home is attached to reduced physical activity, fitness has become a big deal since the lockdown. The need to download the Home Workout app has become the latest trend for general well-being purposes. Uniquely, the activity of Yoga and fitness exercises can make you bond better with your family to a large extent. Remarkably, this app has a free routine workout for core body areas and at different levels. Try getting this fitness app and follow through with the routines/exercises; it is fun and healthy.
5. Instagram
Instagram is another exceptional platform to share videos, music, pictures, and network with people around the globe. Significantly, it can be used for business purposes to sell products and services. It also has several features like IG Live, feeds, DMs, and IG Stories, where users get to share content to entertain their followers. Instagram is quite data-consuming, hence you should consider subscribing to alternate cheap or unlimited data plans.
Advertisement - Continue reading below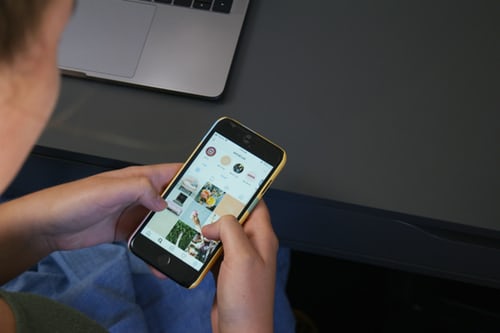 6. Reuters News
In order to keep you abreast of the latest happening nearby, the Reuters News app is also worthy of being on this list. It is a good alternative to watch TV news especially when electricity is not constant or when paying for electricity is a problem. It is one of the most popular platforms to access all kinds of all kinds of news and updates.
7. Spotify
Music lovers would find this app interesting. Spotify is among the top online music platform that brings the latest music to your fingertip. Basically, this music app will keep you entertained with beautiful songs from your favorite artist across the globe. Although the app has a free version, you can choose to upgrade to Spotify premium to enjoy extra amazing benefits.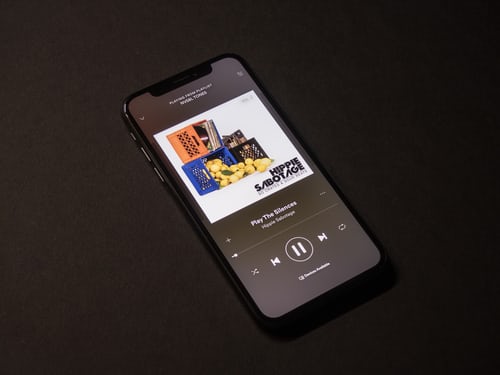 8. TikTok
Need a platform to showcase your creating skills to the world. This mobile app allows you to create music videos, lip-sync, dance, sing, and lots more for other users to enjoy. You have an audience waiting to be entertained with your skills. A lot of celebrities are using the TikTok app to post memes and comics to keep their fans entertained. The app is one of the best platforms for all kinds of entertainment.
9. YouTube
This feature would be incomplete without mentioning YouTube. With YouTube, you can watch movie thrillers, music videos, TED talks, DIYs, live streams, interviews, and lots more. Basically, YouTube is a video sharing-platform where you get to watch any kind of video that interests you at will. YouTube platform is educative, entertaining, and informative.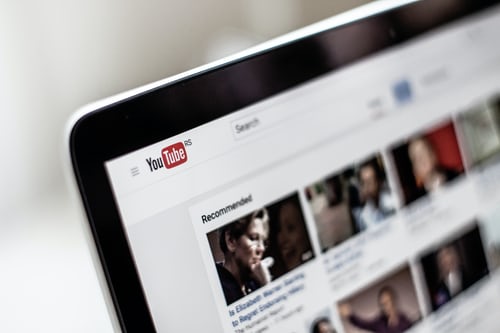 10. Google Podcasts
Last on the list is Google Podcasts, useful for listening to the latest information that cut across several fields of life. It is a free listening app available on Google Play Store and iOS AppStore equipped with episodes of interviews that will boost your IQ. For those who like multitasking, you can listen to your favorite podcast while you engage in other tasks. It automatically connects you with shows that you might enjoy based on your listening preference.
To sum it all, the above-listed apps are essential for anyone during this pandemic. Not only do these apps help kill idleness, but they also help keep you engaged and productive.