If you would love to add a reliable, budget-friendly tablet to your home, an Amazon tablet is a perfect option for you. Amazon tablets are also great options if you are looking to get tablets for kids. You've got a variety to choose from including the affordable Fire 7, Fire HD 8, Fire HD 10, etc. Their affordability and durability make them the perfect choice for kids. Now, if you are considering buying one for kids, you should know that Amazon tablets don't support any of Google's apps (PlayStore, Chrome, YouTube kids, etc), even though it is a forked version of Android. There's a way around this, however, and we will be telling you all about it in this article.
---
---
How to Install YouTube Kids on Amazon Tablet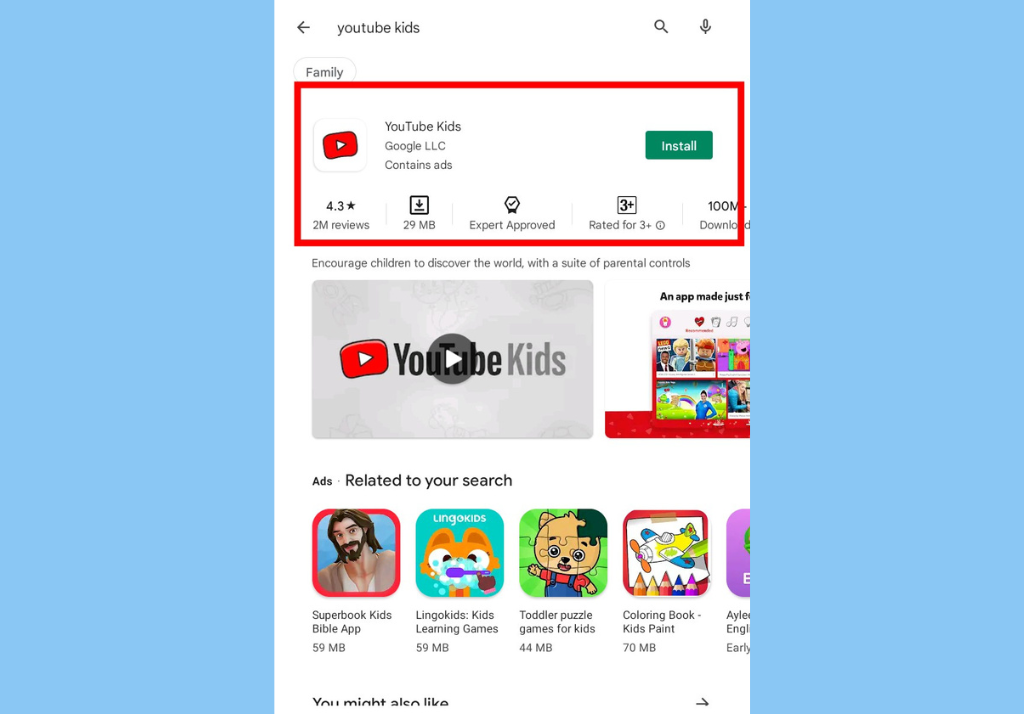 An offshoot of YouTube, YouTube Kids is a popular app trusted by parents to keep their kids safe while watching content online – making sure they watch only kids' friendly content on their tablet. To install the YouTube kids app on your Amazon tablet, you will need to first get the Google PlayStore up and running on your tablet.
Advertisement - Continue reading below
Instaling Google PlayStore on your Amazon tablet isn't straightforward. You will need to download a couple of APK files and grant some permissions before you can use Android apps on your tablet.
---
Related: How to Install Google Play Store on Fire Tablet
---
Download All 4 APK files
All of the files listed below are important and will be needed to install Google Play Store on your fire tablet. Please note that it is important to download these files in the order in which they are listed. After downloading them, you'll need to also install them in the order in which they were downloaded.
Once you have the Google PlayStore installed on your Amazon tablet, make sure to sign in to your Google account. You can then go ahead and search the PlayStore for the YouTube Kids app. Finally, download and install the YouTube kids app on your tablet like you would on an Android device.