If you don't like the default purple theme that ships with your Roku Smart TV or streaming player, there are a variety of home screen wallpapers, screen savers and sounds to choose from. In this post, I'll show you how to customize your Roku TV's home screen wallpaper and screensaver to your liking.
To change the default home screen wallpaper, you can either choose a theme pack or a wallpaper
Advertisement - Continue reading below
Changing the Themepack
A themepack is a unified collection of home screen wallpaper, screensaver and sounds that look and work together under a common theme. For instance the Jungle Theme pack comes with home screen wallpaper that looks like a jungle, sounds that emulate jungle animals and a screensaver that has forests, streams and wild animals.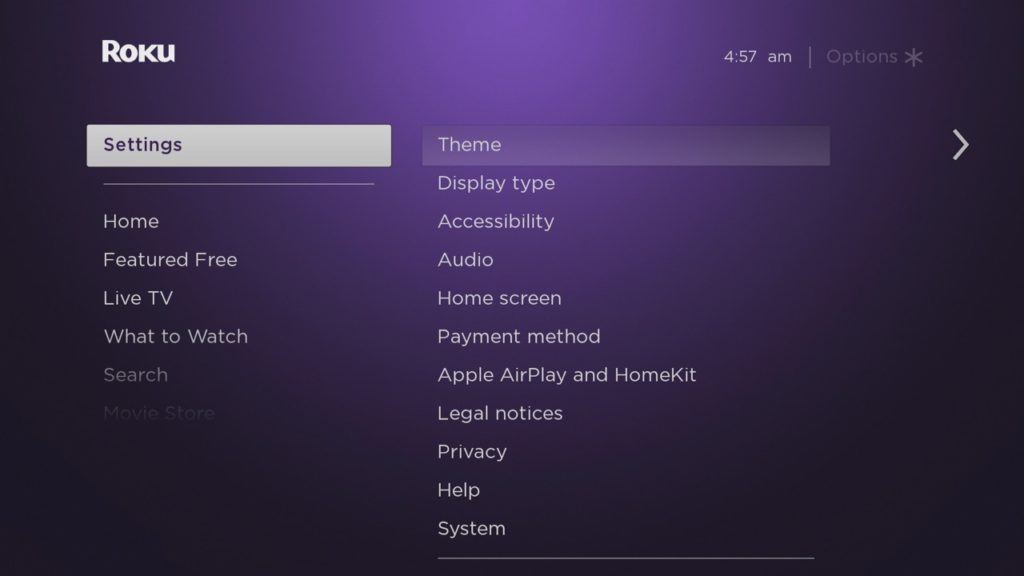 To change your Roku TV's theme pack go to Settings > select Theme > Select Theme Packs. There are a variety of theme packs to choose from such as Space, Jungle, Western, Romance, Kids and more.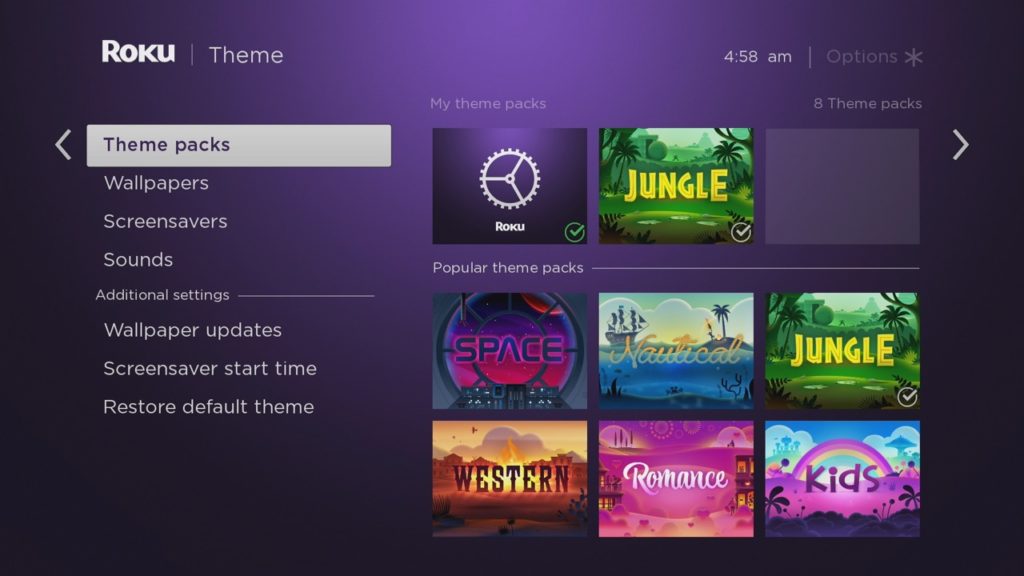 Now download the themepack of your choice and once it's done, select it and tap on Set theme pack. Now the TV's home screen wallpaper, screen saver and sounds will be changed to your newly selected themepack.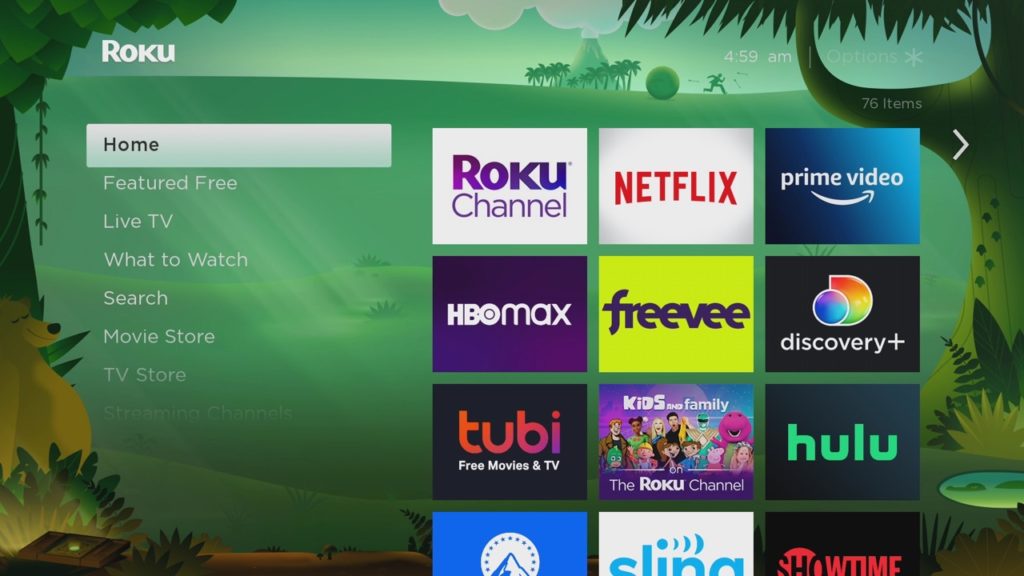 Changing the Wallpaper
If you wish to cherry pick each piece separately, you can also just download the wallpaper you like.
To set a different wallpaper from the themepack, go to Settings > Theme > Wallpapers. Browse the wallpaper you want and select Get wallpaper.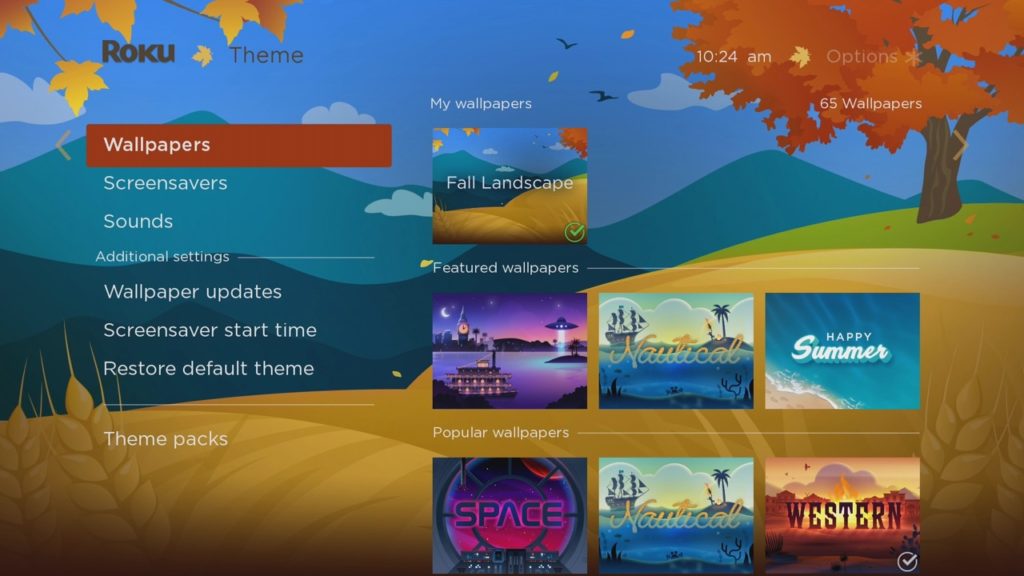 After the wallpaper has downloaded, select it and then select "Set as wallpaper". When you press the home button on your remote, you should see the newly set wallpaper gracing your TV's home screen.
Advertisement - Continue reading below
Changing the screensaver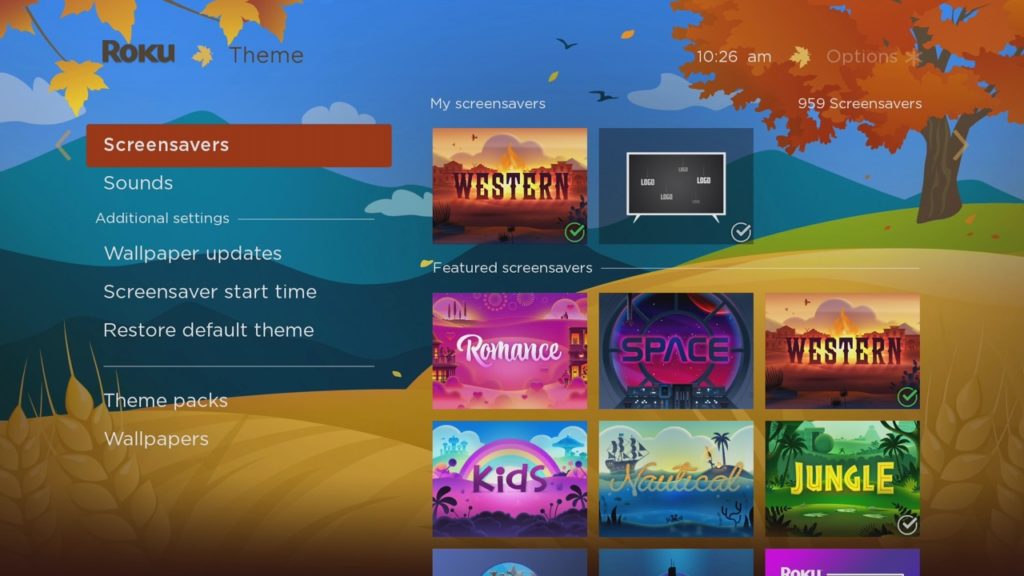 To select a separate screensaver from your Theme pack, again go to Settings > Theme > Screensavers. Browse through a catalog of hundreds of screensavers. Select the one you prefer and select "Get screensaver". It should start downloading immediately and after it's done, select "Set as screensaver".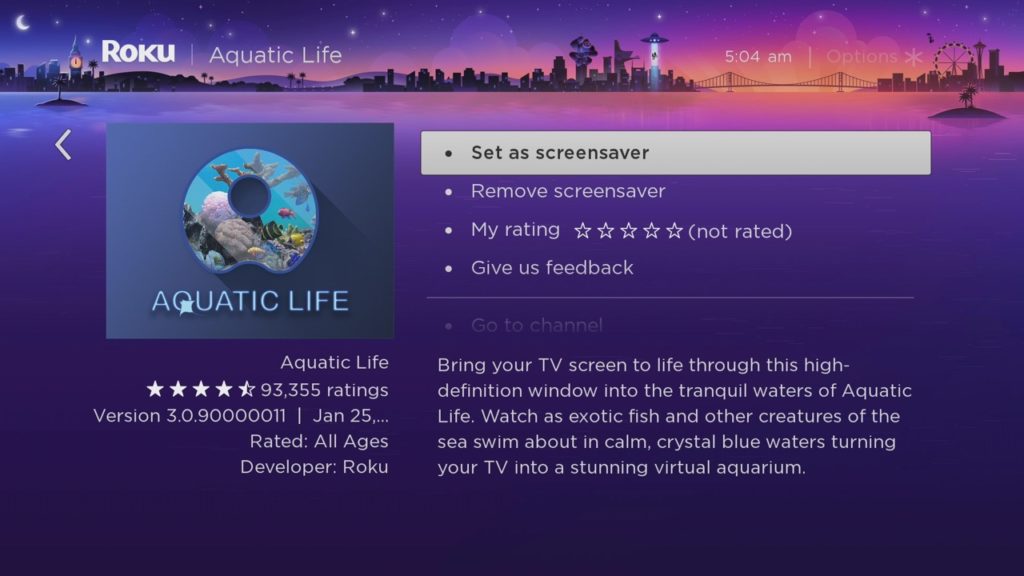 You can also choose the start time of your screen saver. This is how long your device must be idle before the screensaver is displayed. To do that, go back one step and under additional settings, select Screensaver start time. You can choose from preselect time periods of 1, 5, 10 and 30 minutes.
Here's a quick Youtube video tutorial we made on how to change your Roku TV's Wallpaper and Screensaver;
You can see which wallpaper, screen saver and sounds you have chosen by going to Settings and then Theme.