With over 20 years of operations in Kenya, Safaricom has risen to become one of the most profitable companies in East Africa. This can partly be attributed to the company constantly evolving and moving with the times, as well as having the customer at the core of all operations.
This is why Safaricom continues to introduce new offers and promotions while updating existing ones. Below are some of the latest voice and data offers you can get from Safaricom at the moment. Note that we're compiling this list in August 2022 and some of these offers are short-term promotions.
Advertisement - Continue reading below
---
Also Read: Safaricom is Working on M-PESA Visa Virtual Cards For International Payments
---
Safaricom Data Offers 2022
1. Changamkia YouTube na 10/-
With just KES 10 you can get up to 1GB of data to watch videos only on YouTube. However, this offer is valid for only 1 hour. To get subscribed, dial *544*6# on your Safaricom line then select option 1: YouTube. If you prefer an extended validity period of 24 hours, your KES 10 will get you 80MBs. Still, under the same sub-menu, KES 20 will earn you 200MB also valid for 24 hours while KES 50 gets 500MB for 24 hours.
---
Also Read: How to manually configure Safaricom APN Internet Settings
---
2. Angaza Music Bundle
This Angaza data bundle only works on the Angaza Music App. The Angaza app is a Kenyan gospel music streaming platform that can be found on the Android PlayStore or the Apple App Store. To buy the Angaza Music data bundle, dial *544*6# and then option 5: Angaza. From here you get to choose between a daily 50MB at 10KSh, a weekly 300MB at 50KSh, or a monthly 1.5GB at 200KSh.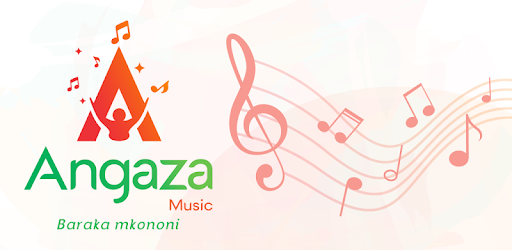 ---
Also Read: How to Update your Safaricom SIM Registration Details Online
---
3. Nyakua Dabo Dabo
The Nyakua Data Dabo Dabo is a campaign launched by Safaricom in February 2022 that rewards customers who attain daily targets with a 100% data bonus. You can check your specific daily target by dialing *544# and then selecting Option 0: Nyakua Bonus.
Advertisement - Continue reading below
---
Also Read: Safaricom 5G Speed Tests: How Good Is It?
---
Safaricom Voice Offers 2022
1. Storo Bonus
The Safaricom Storo bonus offer is also popularised as Stori Ibambe. This one works in a similar way as the Nyakua Dabo Dabo data offer. Here, Safaricom prepaid users are rewarded on a daily basis if they hit a set airtime usage target. The target is set based on the average amount you spend on the network. This is tallied from calling, texting, and purchasing data bundles. Once you hit your target you are awarded a 50% airtime bonus. To get subscribed or check your limit dial *460# on your Safaricom line.
---
Also Read: How to Borrow Airtime From Safaricom, Airtel Kenya, and Telkom Kenya
---
2. Calls & SMS With No Expiry
This was introduced as a permanent preposition to award customers with 50% extra Talktime and SMS without a validity period. This works whenever they purchase a call or SMS plan. To get started dial *544# then select option 5: No Expiry bundles.
---
Also Read: How to Stop Unwanted Promotional Messages on your Safaricom Line
Also Read: Here's everything you need to know about Baze: Safaricom's new Digital Content Platform
---
Beware of fake Offers and Promotions From Safaricom
For the universe to maintain a healthy balance between Good and Evil, unfortunately, fraudsters have taken up the balancing role to these offers and promotions from Safaricom. Hence you should beware of fake messages that tend to take a similar structure to Safaricom's messaging. The Messages may include genuine contacts to attempt to legitimize them.
Most of these, if not all, come from private phone numbers as opposed to Safaricom's official numbers. One of the most used fake promotional SMS is the "Safaricom Loyal Customer Prize" which was publicly disowned by Safaricom.
Advertisement - Continue reading below
We will continue to keep a keen eye for new offers and promotions from Safaricom and keep you upto date, be on the lookout.
---
---